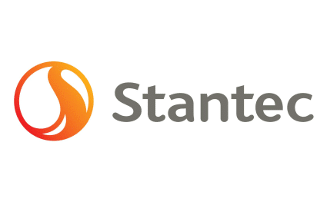 Stantec has expanded into Ontario's Durham Region with a new office in Whitby. Located at 1555 Wentworth St., Stantec's new Whitby office will focus primarily on providing infrastructure consulting services in the land development, transportation, and water sectors. Experts in the Whitby office will also provide building condition audit and environmental services. Additional services will be added over time.
RELATED: Trenchless Technology's Top 50 Trenchless Design Firms of 2017
"Stantec has long been active in the communities of Durham Region. So, it makes sense for us to now formalize and solidify our presence with our new Whitby office," says Dave Sauve, Stantec's vice president and regional leader for the Greater Toronto Area (GTA). "The infrastructure growth opportunities in Durham, combined with the region's strong local talent pool, represent incredible opportunities. We're excited to expand and strengthen our footprint in the GTA, where we already have more than 700 team members. We're also excited to continue helping build the communities of Durham Region."
Stantec is already playing an active role in many prominent projects in Durham Region, including:


 Acting as the group engineer for the Columbus Sub Watershed Study in north Oshawa


 Providing engineering peer review services for the Town of Whitby


 Providing preliminary engineering services for the Kedron Lands in Oshawa


Providing environmental and engineering services for a new private industrial development


Serving as Technical Advisor, in collaboration with AMEC, for the Bowmanville Regional Express Rail project, a multimillion-dollar capital investment in the region that will transform Durham's transportation infrastructure


"Several of our team members already live in Durham Region, which will enable our expert engineers, planners, scientists, and other professionals, to give back to their surrounding communities through their contributions to local projects," say Tim Gallagher, office leader for Stantec's new Whitby location. "We're looking forward to providing both public and private sector clients with the expertise found in our new Whitby office."
Stantec is committed to supporting growth and quality of life in the communities where Stantec team members live, work, and play. As a sign of the design firm's ongoing commitment to Durham Region, Stantec also announced a $20,000 donation to the Lakeridge Health Foundation.
"Private support plays an important role in our health system," says Yves Gadler, CEO of the Lakeridge Health Foundation. "This investment from Stantec towards the high priority needs of our hospital will allow us to continue to deliver outstanding care to Whitby and beyond."
One of Canada's fastest growing regions, Durham's population is expected to climb from 663,460 in 2016, to 747,200 by 2021. Durham Region has recently seen major transportation expansions with the extension of Highway 407 and the construction of the West Durham Link from Highway 407 to Highway 401. As a result, communities such as Oshawa and Whitby are poised for significant population and housing growth. (Source: Whitby Economic Development.)
SOURCE – Stantec