Using FELL to Pinpoint Infiltration, Improve Decision Making, and Measure Rehab Effectiveness
Wednesday, April 3, 2019 at 1:00 PM Eastern Time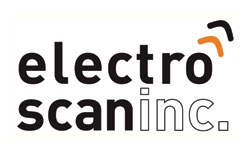 A key feature of Electro Scan's Focused Electrode Leak Location (FELL) technology is its ability to locate sources of infiltration with machine-intelligent repeatability.
By removing operator "interpretation" and engineer "judgment," FELL can decide "if" and "how much" a pipe leaks.
Oftentimes, users find that 25% of their pipes in a given sub-basin are responsible for 75% of the infiltration, allowing users to cost-effectively target rehabilitation.
As a result, Sanitary Sewer Evaluation Studies (SSES) can now pinpoint locations of infiltration, and more importantly, differentiate sources of infiltration (i.e. main, lateral, lateral connection, manhole) and estimate Gallons Per Minute (GPM), for each.
By knowing infiltration rates before and after CIPP lining, users can also measure the effectiveness of their rehabilitation program, immediately following curing or installation, reporting same-day reductions in GPM, without delay.
Participants Will Learn How:
1. To reliably locate & measure sources of infiltration – quantifying results by sewer main, lateral, lateral connection, and manhole.
2. To use FELL to assist in rehabilitation decision-making, i.e. determining cost effectiveness of rehab selections of sectional v. full-length liners.
3. Pre- and post-CIPP FELL inspection quantifies & tracks infiltration reduction to measure rehabilitation effectiveness.
4. FELL is used to avoid unnecessary repairs, i.e. to avoid costs.
Speakers include:
Chuck Hansen, Chairman, Hansen Holdings, LLC.
Mike App, Vice President, Electro Scan Inc.
Carissa Boudwin, Vice President, Electro Scan Inc.
Read more and register here.
---
---
Submit your name and e-mail address and we will send an e-mail invitation with registration link for future Trenchless Technology webinar sessions.
---
Any views or opinions presented in the webinars listed are solely those of the presenter/s and do not necessarily represent those of Benjamin Media, Inc. Nor does Benjamin Media Inc., endorse any products or methods presented.

*It is the responsibility of attendees to contact their state approval boards to verify whether they accept webinars for credit. It is free to attend a Trenchless Technology webinar. If you would like a CEU certificate for attending there will be a $10 administrative fee. Click here for CEU Form (PDF). CEUs are not offered for NASTT webinar sessions done in conjunction with Trenchless Technology/WFM.