About the Trenchless Technology Podcast
The Trenchless Technology Podcast is hosted by Trenchless Technology managing editor Sharon M. Bueno. The goal of the Podcast is to keep you in tune with the world of trenchless and bring insight and perspective on the latest issues and goings-on.
Don't miss the latest news or podcast from Trenchless Technology. Subscribe to our weekly eNewsletter or magazine today for free!
Meet our 2022 Trenchless Technology Person of the Year Derek Potvin. Derek is the second Canadian to receive this prestigious award and he shares his thoughts on that and much more. He also offers his perspective on today's trenchless market.
In construction circles, especially horizontal directional drilling circles, undergrounding power transmission and distribution lines is getting a ton of attention. In this episode, Mike Beehler with the Power Delivery Intelligence Initiative explains it all for you and what the future looks likes for this hot topic.
The entrepreneurial spirit in the LaValley family runs deep. In this episode, LaValley Industries founder and CEO Jason LaValley shares how that family trait helped him to launch his game-changing pipe handling tool and his company, using his life-savings in the process.
Engineering has historically been a male dominated profession. As women continue to make gains in those numbers and leadership professions, the future is bright for the next generation of female engineers. We talk with two outstanding engineers — Woodard & Curran's Jennifer Glynn, P.E., and Granite Inliner's Denise McClanahan — for their perspective on this career path for women, as well as looking back at their journeys.
Benjamin Media president Rob Krzys has a special affinity for the horizontal directional drilling market. In this episode he talks about his relationship with the drillers, as well as reminisces about the popular HDD Rodeos of the 1990s and early 2000s.
HDD at 50
Benjamin Media president Rob Krzys has a special affinity for the horizontal directional drilling market. In this episode he talks about his relationship with the drillers, as well as reminisces about the popular HDD Rodeos of the 1990s and early 2000s.
In the final episode of a special three-part podcast celebrating HDD turning 50, Dr. Sam Ariaratnam with Arizona State University is the guest. Dr. Ariaratnam, who's been in the industry for more than 25 years, discusses the early days of HDD education, as well as presents perspective on the globalization of horizontal directional drilling.
In the second episode of this special 3-part podcast celebrating HDD turning 50, the guest is Digital Control Inc. co-founder John Mercer. Mercer is an industry pioneer and is considered the Father of Locating. He shares his perspective on the industry's early days and how locating pushed HDD forward.
A special 3-Part Podcast, celebrating the 50th anniversary of the horizontal directional drilling (HDD) industry. First up is the Father of HDD: Martin Cherrington. He offers recollections and perspective of how the industry got its start, as well as insight into its future.
---
Kevin Smith was tapped in January as the general manager of the recently formed Ditch Witch Division of The Toro Company. The revamped Ditch Witch brand division includes American Augers, Subsite Electronics and Trencor. Smith talks about plans for the division, as well as his perspective on the 2021 trenchless market in the era of COVID.
---
Celebrating CIPP at 50
We're celebrating 50 years of Cured-in-Place Pipe (CIPP) in 2021 with a special 3-part Podcast series. First up is trenchless rehab expert Lynn Osborn, who shares the history of CIPP and its impact on the underground infrastructure market.
In Part 2 of this special Podcast series, celebrating 50 years of cured-in-place pipe (CIPP), Trenchless Technology Center executive director John Matthews joins us. John talks about how research and education of CIPP has evolved over the years, as well as its impact on the trenchless industry and underground infrastructure.
In Part 3 of our CIPP at 50 Podcast, Ralph Western, Aegion Corp's COO of the Infrastructure Solutions Platform, which includes Insituform, shares how cured-in-place pipe (CIPP) and Insituform revolutionized the underground rehab market. This is the final episode of the CIPP at 50 special Podcast.
sponsored by:
As the CIPP pioneer, Insituform's essential trenchless solutions have protected critical pipelines and delivered peace of mind to customers and communities for 50 years.
LOGISTEC offers field-proven solutions to solve water issues. The heart of ALTRA is people's energy, creativity and ability to INNOVATE and CUSTOMIZE solutions for the customers.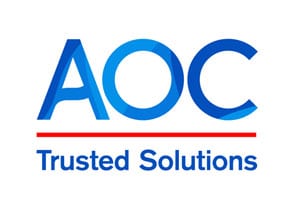 AOC, the global market leader for CIPP resins, offers innovative solutions and industry leading technical support for all your relining needs.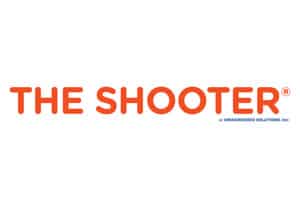 Steve Waring's THE SHOOTER® is the original continuous air-inverter for CIPP and for decades has been the standard in the trenchless industry. Made in America.
Impreg, is the worldwide leader in UV GRP liner manufacturing. We provide GRP liners for sizes ranging from 6" to 72" for CIPP trenchless pipe repair. Impreg began manufacturing our liners in Richmond Virginia in October 2019. We specialize in providing a superior product, world class service, and support.
---
Sharon M. Bueno, managing editor of Trenchless Technology talks to John Fluharty, chair of the Power & Communications Contractors Association (PCCA) and a longtime member of the HDD contracting community, getting his perspective on how the COVID-19 pandemic is impacting the fiber-to-the-home market in relation to the HDD market.
Click this link to read "HDD and Fiber Installations in the COVID Era," Sharon's story featuring Fluharty, Lisa R. Youngers, president and CEO of the Fiber Broadband Association and Tucker Dotson, director of sales at Ditch Witch, as well as a board member for the Fiber Broadband Association.
---
Toro Co.'s Rick Rodier joins the Podcast to discuss acquisitions. He shares how the integration process is going between Toro Co. and Charles Machine Works, as well as the impact acquisitions have on the trenchless industry.
Follow this link to read the story referenced at the end of the podcast.
---
2020 Trenchless Technology Person of the Year Siggi Finnsson joins the Trenchless Technology Podcast. We discuss how he got into the trenchless world and how HDD locating has evolved over the last 25 years. He also shares his thoughts about short- and long-term impacts the COVID-19 pandemic will have on the trenchless industry.
Follow this link to read Siggi's Person of the Year story.
---
On this episode, AEM president Dennis Slater offers insight on the short- and long-term effects the COVID-19 pandemic will have on equipment manufacturers. He also talks about a recent AEM survey with CEOs and their opinions on the supply chain.
---
This episode features guest Jason Lueke, national practice leader of trenchless technology at Associated Engineering, based in Edmonton, Alberta. Jason offers a look at how COVID-19 is impacting the trenchless industry in Canada, as well as how his firm continues to do business during this global and economic crisis.
---
Episode 3 of the Podcast features Vermeer CEO Jason Andringa, calling in from Pella, Iowa. Jason shares how COVID-19 has impacted Vermeer operations, as well as perspective on manufacturing overall. He also discusses how/why the company began producing much-needed face shields for the healthcare industry.
---
Episode 2 of the Podcast has NASSCO executive director Sheila Joy joining us, sharing how COVID-19 has impacted NASSCO operations. She also tells us what she is hearing from her membership and how NASSCO is helping them navigate through working during the pandemic. She also discusses the importance of the decision by the EPA and Homeland Security to designate water and wastewater as "critical infrastructure."
---
Episode 1 of the Podcast features Michael and Silvia Caputi with Epoxytec, who are pitching in to help their community during this time of global health crisis. Known in trenchless circles for epoxy coatings, the Hollywood, Florida, company has repurposed its manufacturing facility to churn out much-needed hand sanitizer, primarily for the first responders, healthcare workers and municipal workers. This is their story.
This podcast is sponsored by Trenchless Technology Magazine
---