The Trenchless Technology Center's (TTC) next Municipal Forum is heading to Vancouver Washington Oct. 15. Hosting the TTC Municipal Forum is The City of Vancouver's Water Resources Education Center.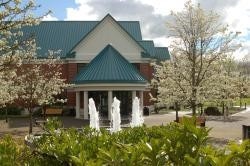 The forum is a regional event established to allow personnel from individual municipalities to meet and share their experiences in applying trenchless technologies to underground utility problems. It also allows them to cooperate on essential activities related to trenchless technology that are difficult, time consuming and expensive to undertake individually.
RELATED: TTC Keeps Industry Moving Forward

Agenda topics for the TTC Municipal Forum includes:


 Overcoming bypass challenges when doing trenchless repairs


 Local Area Case Studies


 CIPP Resin Technology Continues to Expand


 Case Study: 72-inch Pipe Rehabilitation via Slip/Burst/Ram


 Introduction of Trenchless Technology Center


Presenters for the forum are: Joe Royer, Ph.D., ClockSpring-NRI; Bill Moore, AOC; Robert Griggs, Trinity Products; Daniel Buonadonna, Jacobs; Grant Whittle, Reline America; Jason Schiro, Interplastic Corporation; Robin Hershman, Novaform; and John Matthews, Ph.D., TTC director.

The TTC Municipal Forum will take place from 8:30 a.m. to 4 p.m. Oct. 15 and includes CEU certificates, breakfast, coffee and lunch. The Vancouver Water Resources Education Center is at 4600 SE Columbia Way in Vancouver, Washington. For those flying in, the nearest airport is Portland International Airport in Portland, Oregon.
Registration is $75 for municipal employees and $125 for others. There is a $10 early bird discount through Oct. 1. Address all registration questions or concerns to fredda@latech.edu or call 318-257-4072.

Register at www.eventbrite.com/o/ttc-amp-bami-i-13374910559. Those interested in sponsoring or exhibiting can visit ttc.latech.edu/municipal-forums/sponsoring.php.
SOURCE – Trenchless Technology Center