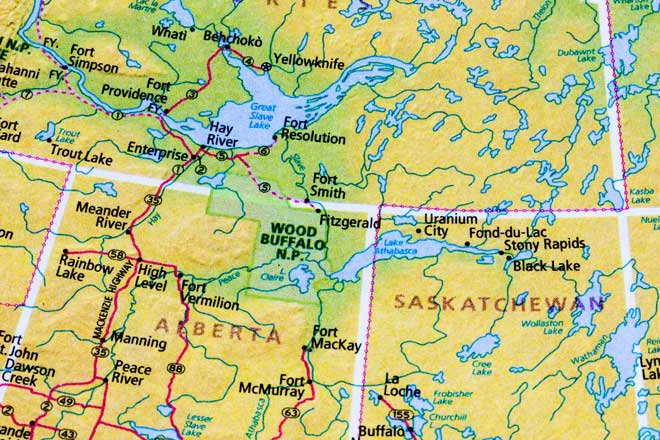 CERIU
With the objective of addressing all the challenges related to trenchless technologies (TST), the TST experts at the Centre for Expertise and Research on Infrastructures in Urban Areas (CERIU) are organizing an in-person panel during its 2023 INFRA Convention. The convention will take place Dec. 4 and 5 at the Saint-Hyacinthe Convention Centre, under the theme "Towards a Better Resilience for Our Communities." The panel, using "Experiences in TST" as the theme, will be divided into two groups, each focusing on two key themes, enabling the discussion around the challenges related to rehabilitation works and new installations. This panel will bring together representatives from cities, organizations, institutions, the France Trenchless Technology Association (FSTT), and the North American Society for Trenchless Technology (NASTT) to share national and international experiences, transfer knowledge, and raise awareness among participants about the environmental benefits, technical challenges, opportunities, and prospects of TST. The TST Permanent Committee will share ideas and solutions discussed during this panel that will eventually take numerous forms (technical training sessions, guides and other documents) to maximise the impact of shared knowledge and promote the growth of TST. For more information, visit ceriu.qc.ca/congres-2023 or email celia.abbas@ceriu.qc.ca.
CUIIC
The Canadian Underground Infrastructure Innovation Centre (CUIIC) at the University of Alberta will be exhibiting at No-Dig North in Edmonton. Attendees can visit CUIIC at Booth 222 to learn how to get involved in education and research opportunities in the underground infrastructure industry. CUIIC Academy webinars continue to be a great success, bringing in hundreds of attendees each month to learn about pressing topics related to the underground sector. Registration for the webinar series is free and open to anyone interested. This also includes a live Q&A session for all attendees to participate in. Watch for upcoming webinar topics at academy.cuiic.ca or CUIIC's LinkedIn account. Following the success of the 2023 Pipeline Rehabilitation Academy in Mississauga, Ontario, the 2024 Pipeline Rehabilitation Academy will be heading to Richmond, British Columbia on March 13-14, 2024. The Pipeline Rehabilitation Academy experts will present a two-day course that is designed to equip attendees with knowledge related to asset management, condition assessment, maintenance and rehabilitation of underground pipelines. Attendees will get the chance to learn about the most up-to-date advancements and new technologies available to repair and rehabilitate the aging infrastructure. Visit academy.cuiic.ca to learn more. New CUIIC Members are always welcome, for more information about membership, contact Alyscia Sutch at cuiic@ualberta.ca or visit cuiic.ca.
NASTT BC
As we embrace the heat and buzz of construction in the summer season, The British Columbia Chapter of NASTT is thrilled to share our latest developments and plans for advancing trenchless technologies in British Columbia. Our dedication to fostering innovation and collaboration within the industry continues to drive our efforts, and we are excited to update you on our recent achievements and upcoming initiatives. We kicked off the summer with a one-day course, the workshop to gave an overview of the goals of UESI including advancements in utility mapping technologies and standards. Viewpoints, needs, and issues from various stakeholders were discussed. By facilitating these interactions, we aim to strengthen the bonds of our community and encourage the exchange of insights that drive industry progress. The first workshop took place in the Lower Mainland and due to its success, we are thrilled to be offering a second installment of the workshop in Victoria on Sept. 12. Mark your calendars for our highly anticipated annual conference, scheduled for Oct. 23-25. This flagship event will bring together thought leaders, practitioners, and enthusiasts from across the trenchless landscape. With captivating presentations, interactive discussions, and a showcase of cutting-edge technologies, the conference promises to be a highlight of the season. For more information on the conference please visit nodignorth.ca.
NASTT GLSLA
With a renewed enthusiasm, the North American Society for Trenchless Technology Great Lakes, St. Lawrence & Atlantic Chapter (GLSLA) has been diligently working on ambitious targets for 2023 and beyond. Our Events and Training Committee hosted a highly reviewed seminar in May, highlighting the Trends in Cured-in-Place-Pipe. The one-day seminar held in Toronto boasted 14 speakers from a variety of backgrounds including suppliers, owners, consultants and contractors and over 60 attendees from more than 25 organizations. The Magazine Committee is working hard to produce the 2023 GLSLA Magazine – we are always in search of new content, please get in touch! Our newly formed Student Engagement Committee is in search of volunteers – contact Nicholas Gan at nicholas.gan@peelregion.ca. The committee aims to encourage students to pursue careers in trenchless technology and promote strong relations between NASTT and universities with trenchless-minded curriculum. We are looking forward to the No-Dig North tradeshow in Edmonton in October, which already has a record-setting Exhibit Hall. As the show nears, GLSLA will also be setting sights on No-Dig North 2024 in Niagara Falls, as the host chapter. For more information, visit glsla.ca.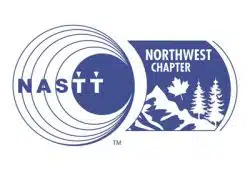 NASTT NW
We are excited to be able to announce that we have established a new Student Chapter at Red River College in Winnipeg. Raven Sharma, our Vice-Chair, works with the City of Selkirk, and instructs at the College, will be the advisor and is the sponsor of the new student chapter. One of our Chapter's goals is to expand our involvement of students. The Red River College Chapter is the second in our area, joining the University of Alberta Chapter, with Dr. Alireza Bayat as the sponsor. We have identified several other Universities and Technical Schools that we will be reaching out to in the near future. No-Dig North is getting closer, and many of our members are working hard to finish the planning for the event. We expect a great turnout, with the largest tradeshow/exhibition to date. It's good to see the number of Municipal Scholarship applications that offer individuals the opportunity to learn more about Trenchless Technologies and share with their organizations. We will be kicking off our Technical Luncheon series in Edmonton and Calgary in fall with a great range of topics. We are always keen for feedback from our members on topics of interest for these sessions. Our Chapter is built around our members and volunteers. We cover a large geographical area, and it can be difficult to engage on a local level. We have strong local groups in several cities, and our goal is to establish active local groups across the area. Please reach out to me or any of our Board members to talk about getting involved. For more information on the chapter, visit nastt-nw.com.
OWWA
The Ontario Water Works Association (OWWA) is preparing for an event packed Fall season. The committees are busy preparing a variety of in-person and online seminars including Distribution, Climate Change, Water and Energy Efficiency and Certification and Education. The annual Fall Meet & Greets being offered in Mississauga and Ottawa on Sept. 21 are a great opportunity to network with colleagues and water industry professionals. The newly joined chapter, South Central Ontario Water Works Association will be hosting its annual Fall conference Nov. 1 at Bingemans in Kitchener. Registration and program information will be coming soon. OWWA is excited to partner with WEAO for the 2024 conference: Ontario Water For The Future. The conference is set for May 5-7, 2024, in Niagara Falls. This event will welcome over 1,500 participants from all areas of the drinking water and wastewater industry including owners, operators, manufacturers, suppliers, consultants, academics, and regulators. The trade show will feature more than 150 booths representing products and services across all areas of the water industry. The technical program will feature 200 presentations covering areas specific to drinking water, wastewater, and a combination of both subject areas. The call for abstracts is open now. Visit owwa.ca for more information.
UESI CANADA
The Utility Engineering & Surveying Institute (UESI) Alberta & BC Chapter along with NASTT-BC hosted a Sept. 12 seminar focused on Utility Risk Management. The seminar is an overview of the goals of UESI, and the various stakeholders in utility risk management. The objective of the session is to update attendees on the update ASCE 38 and the new ASCE 75 standard. These two standards are the backbone of utility investigations and will guide the future of utility investigation standards of how to collect and depict existing utilities (ASCE 38) and the how to document the newly installed utilities (ASCE 75). For more information on the Alberta & BC or Ontario chapters of UESI visit uesicanda.org.
EDITOR'S NOTE: Association Updates is a special section in each issue of Trenchless Technology Canada that offers those associations affiliated with trenchless construction projects an opportunity to update the public on recent association activities. This is a space to share information on new members, research opportunities, events, etc. There is no charge to have information included. Email Mike Kezdi, managing editor, at mkezdi@benjaminmedia.com to have your information included in an upcoming issue.