When it comes to trenchless conferences in North America, the annual NASTT No-Dig Show is at the top of that list. A close second is its little brother No-Dig North.
Realizing a need for a conference dedicated to the needs of the Canadian marketplace, the NASTT Canadian chapters banded together to produce No-Dig North. The Canadian-focused trenchless conference and trade show is now in its fourth year and making its way to the Edmonton Convention Centre in Edmonton, Oct. 23-25.
Craig Pass, P.Eng., project manager, Associated Engineering and Chris Lamont, P.Eng., discipline lead – trenchless technology at Associated Engineering, serve as co-chairs for No-Dig North 2023.
Building on the successes of its predecessors – Toronto drew 818 attendees last year, a COVID restricted event in Vancouver in 2021 drew 489 and the inaugural event in 2019 attracted 573 – No-Dig North 2023 organizers report a sold-out exhibit hall and a well-vetted two days of technical presentations.
"Attendees can look forward to full- or half-day pre-conference Good Practices courses [Oct. 23] presented by Canadian based instructors. And there are two days [Oct. 24 and 25] each with four tracks of technical presentations – 70 total – featuring the latest new installation and rehabilitation projects in Canada," says Pass. "There is a sold-out exhibit hall, and we'll be awarding our project of the year awards for new install and rehab projects."
Technical session tracks for Oct. 24 are Horizontal Directional Drilling, Microtunnelling, CIPP and Inspection and Condition Assessment. Day two sessions on Oct. 25 are New Installation and Sliplining, New Installation and Rehab Technology, CIPP and Inspection and Condition Assessment.
"The goal of No-Dig North is to showcase the variety of challenges and the great depth of experience and ingenuity being shown by contractors, suppliers and engineering to overcome those challenges," says Pass. He adds that the show provides industry-leading networking and learning opportunities and is geared to anyone interested in expanding their knowledge of trenchless applications to inspect and assess, install or repair underground infrastructure.
Visit nodignorth.ca/registration to register for No-Dig North 2023. Full conference and exhibit hall-only registration is available and discounted registration is available for NASTT members. Student members of NASTT are free. Pre-conference Good Practices courses are available for an additional fee.
Pre-Conference Short Courses
As Pass noted, the pre-conference courses are led by Canadians. Courses available in 2023 are:
CIPP – Led by George Bontus and Chris Macey, the CIPP course provides an in-depth overview of water, wastewater mainline and sewer lateral pipe rehabilitation using CIPP from planning and design to job completion.
HDD – Led by Jason Lueke, the HDD Good Practices Guidelines course provides an in-depth overview of Horizontal Directional Drilling (HDD) and covers six topics: (1) operation and application; (2) equipment and materials; (3) planning, including surface and geological investigations, utility surveys, bore planning, and regulations and permitting; (4) job site safety; (5) risk reduction, troubleshooting and mitigation; and (6) design.
Intro to New Installation – Led by Sam Ariaratnam, this introductory short course is ideally suited for both newcomers to the industry and for anyone who is interested in seeking a refresher course on trenchless technology methods. This session covers new construction techniques – microtunneling, HDD, pipe jacking, auger boring and pipe ramming.
Intro to Rehabilitation – Led by Kevin Bainbridge, this introductory short course is ideally suited for both newcomers to the industry and for anyone who is interested in seeking a refresher course on trenchless technology methods. The rehabilitation session provides an overview of the methods available to public works and sewer agencies to rehabilitate water, sewer and gas systems without the need for excavation.
Accommodations
The host hotels for No-Dig North are the Westin and Courtyard by Marriott, both hotels are less than a 5-minute walk to the Edmonton Convention Centre. Reserve your room at the Westin by Sept. 22 and the Courtyard by Sept. 28 to receive a discounted show rate.
Visit nodignorth.ca/hotel for more information.
Platinum Sponsors
| | |
| --- | --- |
| Capital Infrastructure Group Inc. | 302 |
| Empipe Infrastructure Group | 202 |
| Insituform Technologies Ltd. | 402 |
| Shanghai Construction Group Canada Corp. | 201 |
| Trelleborg Ancaster Inc. | 502 |
Gold Sponsors
| | |
| --- | --- |
| Akkerman Inc. | 603 |
| Channeline International | 303 |
| IMPREG | 503 |
| IPEX Inc. | 304 |
| Raedlinger Primus Line GmbH | 404 |
| Summit Truck Equipment (Canada) Ltd. & Rival Hydrovac Inc. | 204 |
| T2 Utility Engineers Inc. | 504 |
Click the link below to view all of the 2023 sponsors
Exhibitor List
Exhibitors as of Aug. 22. are listed below
Acoustical Control LLC: 108
AECOM: 615
Allied Centrifuge Technologies | Industrial Dynamics: 428
Andrews.Engineer: 322
ANYUE Advanced: Materials 122
Apex Site Rentals: 525
Aprotek USA Inc.: 325
Aries: 619
Behrens and Associates: 409
BlueFox Engineering Inc.: 311
Bothar Inc.: 234
Brandt Tractor Ltd.: 326
Brownline Canada Inc.: 315
Buckhorn Pumps Inc.: 324
Canadian Induracoat Corp.: 434
Canadian Underground Infrastructure Innovation Centre (CUIIC): 222
Can-Ex Technologies: 216
CETCO: 209
CCI Group of Companies: 522
Cherne Industries: 516
Claytek: 310
Cooper Equipment Rentals: 408
CT Spec: 323
Derrick Corp.: 411
Di-Corp: 613
Digital Control Inc.: 207
Direct Equipment West Ltd.: 114
Direct Horizontal Drilling Inc.: 314
Donison and Associates Ltd: 220
Down2Earth: 515
Dura-Line: 233
Elvaan Equipment Solutions: 320
Engineered Containment: 508
Engineered Pipe Group: 223
FER-PAL Infrastructure 110
First Corp International Inc. / DDI: 513
Formadrain: 419
Geonex Inc.: 312
Georg Fischer Urecon: 426
GeoTree Solutions: 214
HammerHead Trenchless: 623
Hardmetals Canada Inc.: 112
HDD Underground Solutions Inc.: 227 Herrenknecht Tunnelling Systems: 309
Hobas Pipe USA Inc.: 514
ICONIX Waterworks: 511
InfraStruct Products and Services: 414
Innovations Amplified: 427
Inrock: 128
Integral High Performance Coatings: 213
Interplastic Corp.: 219
ISCO-AH McELROY: 523
IVIS Construction Inc.: 527
Joe Johnson Equipment: 208
Lafarge Canada Inc.: 521
LiquiForce: 420
Logiball Inc.: 415
LV Trenchless: 621
Madewell Products Corp:. 425
Michael Byrne Mfg.: 228
Michels Canada: 308
Novinfra: 413
Omega Liner Company Inc.: 433
ParklandGEO Ltd.: 126
Pipe Trekker: 215
ProKASRO Mechatronik GmbH: 205
Pure Technologies, a Xylem brand: 104
PW Trenchless Construction Inc.: 509
Revive Pipe Restoration Inc.: 609
Robar Industries LTD: 625
SAERTEX multiCom: 328
SALOC: 211
Sandale Utility Products: 410
SewerAI Corp.: 124
Sinex Co. Ltd.: 313
Source One Environmental / Fernco Connectors Ltd.: 319
Spatial Technologies: 226
STOPAQ: 412
Stray Cat Industrial Services: 120
Structural Technologies: 321
Sub-Surface Sales Ltd.: 327
Sunbelt Rentals: 421
TC Energy: 510
TCI Carbon Fibre Technologies Inc.: 528
TerraBurst Inc.: 526
The Crossing Group: 116
Thompson Pipe Group: 212
Titan Environmental: 422
Trenchless Rental Solutions: 210
Trenchless Technology Canada: 221
Tunnel 24 GmbH: 607
Uni-Jet Industrial Pipe Ltd.: 316
United Rentals Fluid Solutions: 435
Utility Safety Partners: 423
Vortex Companies: 224
Warren Environmental: 424
Westlake Pipe & Fittings: 507
---
SPONSORED CONTENT
Exhibitor Showcase
BlueFox Engineering
Booth # 311
BlueFox is an engineering and construction management firm specialized in the development and execution of trenchless crossing solutions. Based out of Calgary, Alberta, we provide services for pipelines, conduits, and utility infrastructure projects.
Our innovative and pragmatic crossing solutions help to reduce our clients' costs, schedules, and risk exposure.
Technology:
Horizontal Directional Drilling
Direct Pipe Installation
Microtunneling
Auger Boring
Pipe Ramming
We have the comprehensive expertise to support your trenchless crossing projects. We provide professional engineering and construction management services for crossing projects of every scale.
Crossing Types:
Watercourses
Transportation
Infrastructure
Terrain
Shorelines
Our integrated approach ensures the optimization of cost, schedule, and resources from concept to execution. We work to align the goals of environmental, geotechnical, engineering, and construction services.
Services:
Project Management
Planning and Investigation
Engineering & Design
Construction Inspection
Environmental Monitoring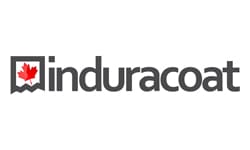 CANADIAN INDURACOAT CORPORATION –
Booth #434
Spray-In-Place-Pipe Watermain Rehabilitation Contractor
Induracoat is a Spray-In-Place-Pipe (SIPP) watermain rehabilitation contractor with a decade of experience cleaning, inspecting and lining watermains from BC to Ontario. We work with the world's most experienced SIPP experts – Induracoat partnered with two UK based companies that employ the engineers and chemists responsible for developing SIPP technology over 40 years ago. Induracoat utilizes the latest in computer controlled, robotic spin-cast application equipment and a third generation fast-set polyurea, RESILINE 320. SIPP provides an inexpensive and extremely fast method to rehabilitate cast iron, ductile iron, steel, and asbestos cement watermains in as little as one day, allowing for same day return to service with no need for bypass lines. RESILINE 320 is projected to meet the material properties of ASTM F1216-16 after 50 years. SIPP – the most economical, fastest, and least intrusive watermain rehabilitation technology available!

Capital Infrastructure Group
Booth #302
INNOVATION THROUGH EXPERIENCE
For over 25 years, Capital Infrastructure Group (CIG) has been a trusted partner, serving clients nationwide, from coast to coast in Canada. CIG's commitment to excellence is evident through its subsidiaries: Capital Sewer Services, Clean Water Works, Capital Utility Services, Utility Force, and Marker Vac. As a 100% vertically integrated company, CIG has emerged as Canada's foremost full-service provider of cutting-edge Cured-In-Place-Pipe (CIPP) technologies and specialized services, dedicated to the construction, rehabilitation, and protection of water and sewer pipelines. By harnessing innovative applications, CIG empowers its customers to minimize expenses and avoid social disruptions commonly associated with traditional "dig and replace" methods.
Driven by visionary management and strategic foresight, CIG has further expanded its footprint through strategic acquisitions and other successful initiatives. This proactive approach has positioned Capital Infrastructure Group as the unrivaled Industry Innovator, well-equipped to shape the future of the industry for years to come.
Di-Corp: Experts in Drilling Fluids and Soil Solidification for HDD and Trenchless
Booth #613
In business since 1960, Di-Corp is a leading private manufacturer and distributor of specialty chemicals, equipment, parts, and accessories for the HDD, Tunnelling, Construction, Mining, and Energy industries.
Whether you need high-quality drilling fluids, bentonites, or soil solidification products, Di-Corp's Earth Pro brand drilling fluids and additives are simple and easy to use, yet comprehensive and effective in every ground condition. We take special care to provide non-toxic, environmentally safe options wherever possible, and we support you with extensive fluids knowledge to help maximize your production.
Our Earth Pro Turbocut and Pro Pac D deliver smoother, more reliable drilling. And our Mud Terminator granular solidifying agent helps reduce the cost of managing tunnelling spoils by converting slurry to soil in a matter of minutes.
Talk to us at No-Dig North Booth #613. Call 705-721-3300. Or visit di-corp.com
Elvaan Equipment Solutions building Canada for 2050
Booth #320
Elvaan Equipment Solutions (Formerly Trenchless Utility Equipment Inc.) along with its group company Jade Equipment Company Ltd is a pioneer in the Utility, Horizontal Directional Drilling & Construction Equipment industry serving the Canadian market for over 35 years.
From Oil and Gas to Construction, Telecommunication, Mining, and Utility – Elvaan Equipment Solutions has made its presence felt in several sectors across multiple applications. The services, solutions, machine parts & technology that we sell, service, and rent is used for both residential and commercial projects.
Our team of experts extend their solutions to industries, corporations, contractors, and governmental institutions, who use it in a variety of applications like underground cables, pipes and infrastructure installations in areas that are often difficult to access.
From providing the right solutions to earning revenue, we can confidently say that team Jade and Elvaan, are on the path to helping build Canada for 2050!
Herrenknecht Tunneling Systems USA
Booth #309
Based on the experience of more than 6,200 projects, Herrenknecht is a technology and market leader in the area of mechanized tunnelling technology. Herrenknecht is the only company worldwide to deliver cutting-edge tunnel boring machines for all ground conditions and in all diameters – ranging from 0.10 to 19 meters. With the enormous economic boom, the demand for efficient traffic and utility infrastructures has increased dramatically. Here in North America, state-of-the-art tunnel systems for metro, road, water, sewage, gas and power supply are being built with proven and innovative Herrenknecht technology.
Herrenknecht guarantees the local support with offices in Sumner (WA), Houston (TX) and Toronto (ON).
Visit us at No Dig North on booth #309 and join the presentation of Peter Schmäh on XXL pipe jacking technology.
IPEX
Booth #304
Visit IPEX Booth #304 and meet the newest addition to the TerraBrute family – 24" Restrained Joint PVC Pipe. Developed in consultation with leading trenchless technology research experts, and rigorously tested in the field, TerraBrute CR trenchless PVC pressure pipe easily withstands the high tensile and bending forces that occur during HDD and other types of trenchless installation.
TerraBrute CR's non-metallic "ring-and-pin" gasketed joint design outperforms all other restrained PVC pipe joints on the market, providing more than twice the pull strength of other HDD systems – up to 390,000 lbs. for 600mm / 24" pipe.
TerraBrute CR trenchless PVC pipe is designed for absolute compatibility with your municipal system. Connections may be made with standard PVC CIOD fittings, direct tapped couplings or standard service saddles. Repair and handling techniques are the same for any AWWA PVC pressure pipe.
Are you looking for more information? Talk to our knowledgeable representatives during the No Dig North show.
LiquiForce Services, a PURIS Company
Booth #420
Since our inception in 1987, LiquiForce Services, a PURIS Company, has been maintaining and repairing pipelines for municipal, industrial and governmental clients. In 1993, LiquiForce began utilizing CIPP to repair structural defects in sewer pipelines. LiquiForce continues to provide trenchless rehabilitation services across Canada.
Madewell Products Corporation
Booth #425
Madewell manufactures corrosion-resistant protective coatings, cementitious restoration products, and specialty application equipment.
Structural Restoration and Corrosion Protection—exactly what the Mainstay Composite Liner provides underground infrastructure owners from Madewell Products Corp. In the wastewater collection system and treatment facilities, asset revitalization includes manholes, lifting stations, digester and holding tanks. In stormwater management systems, spin casting large diameter pipe and culverts restores structural integrity. Madewell Products stands behind the nation-wide network of Certified Applicators, equipped and experienced to extend the life of underground infrastructure.
Visit us at No-Dig North, booth #425.
We Do That… & More.
Booth# 308
Michels Canada is a nationally recognized energy, infrastructure and power construction general contractor with offices across Canada.
We can swiftly make critical decisions to support customers' goals. Our diversified services are constantly growing and evolving to meet your needs and provide safe solutions to your complex construction challenges.
Safety is a cornerstone of our culture that flows through every construction project we lead or joint venture.
Our safety-first culture minimizes interruptions so we can complete your project on time and on budget. Being safety-focused ensures our people, the communities and the environments we work in are protected because they are our most important assets.
Michels Canada. We do that and more.
Sliplining reinvented with Primus Line®
Booth # 404
Primus Line® is a flexible fabric-reinforced pipe (FFRP) system for the trenchless rehabilitation of pressure pipes and for the construction of bypasses or free-standing solutions. The system is based on a Kevlar®-reinforced liner and specially developed connectors.
The product portfolio includes different liners for the transport of water, oil and gas as well as for variious applications. Primus Line® is not only suitable for rehabilitating damaged pipelines, but also for increasing the operating pressure within existing systems or protecting them from corrosion.
With more than 900 linear kilometres installed worldwide and many trusted partners, the Primus Line® system is certified in many countries and meets the world's most stringent standards for the transport of drinking water. Small excavation pits, short rehabilitation times and a low environmental impact make Primus Line® the ideal technology for rehabilitating damaged pipes in sensitive and difficult-to-access environments.
Primus Line at No-Dig North: booth # 404
Stray Cat Industrial Services – Delivering the future of trenchless rehabilitation
Booth # 120
Stray Cat Industrial Services are experts in a diverse range of wastewater and stormwater inspection, rehab, and repair solutions. Stray Cat are proud operators of the latest UV Cure CIPP equipment, inspection and cutting robotics, to modernize Canada's approach trenchless rehabilitation. UV Cure CIPP represents the cutting edge of relining technology. By reducing environmental impact, reducing disruption, reducing capacity loss, and providing stronger, longer lasting liners, UV Cure CIPP solutions deliver greater long-term value than traditional rehabilitation methods. With over 12 years of experience in a variety of specialist coating applications, across the wastewater and oil & gas sector, Stray Cat are leading the way in providing futureproof solutions to meet the ever-growing demands of Canada's ageing infrastructure. From spray in place manhole rehab solutions, to the delivery of mainline CIPP relining projects, Stray Cat are ready to deliver your next project on time, and on budget.
TCI Carbon Fibre Technologies Inc.
Booth #528
TCI Carbon Fibre Technologies has developed revolutionary new Carbon Fibre Reinforced Polymer (CFRP) products, Thermoset Epoxy Products and techniques that support the construction, repair and rehabilitation of most infrastructure.
Equipped with unmatched experience and industry expertise, TCI has developed design and detail standards that are poised to change the industry. TCI products have been thoroughly tested for their strength, durability, water tightness, and quality by third-party laboratories. In addition, TCI has passed some of the most rigorous on-site application tests available.
TCI is able to provide structural designs for the needs of any job. In-house software has been developed for the strengthening and repair of various structural elements such as columns, beams, slabs, and pipes. All of our designs are prepared and reviewed by seasoned professional engineers who have extensive experience in the design and application of CFRP products.
Learn more at www.TCIcarbonfibre.com.
Always the right solution
Booth #502
Trelleborg Seals & Profiles based in Ancaster, Canada, formerly I.S.T Innovative Sewer Technologies, offers a complete portfolio of solutions for the rehabilitation of drain and wastewater systems; starting from the sink in your bathroom and ending at the wastewater treatment plant. Efficient, eco-friendly technologies to service and maintain underground utilities in a less disruptive way than open trench working. Well-proven and tested, Trelleborg offers trenchless "no-dig" sewer rehabilitation solutions that cater to pipes ranging in diameter from 30 – 1,600 mm. The rehabilitated pipes are not simply sealed but have a new pipe within the old. This finished product forms a friction-fit and structurally sound connection with the existing host pipe. We look forward to speaking with you soon.
Contact info: Evan Stark | evan.stark@trelleborg.com | +1 (519) 622-1000
SPECIALIZING IN LARGE DIAMETER PIPE CLEANING
Booth #316
With a fleet of over 120 units, Uni-Jet is the preeminent leader in large diameter pipe cleaning. Using their custom designed equipment, they are capable of cleaning sewer assets of any diameter up to 850 metres between access points. Decades of cleaning experience and application of in-house designs have culminated to double 1-1/4" flusher trucks built to run 236 GPM at 2900 psi and triple axel 12" vacuum trucks equipped to decant on the fly at 1200 GPM, allowing Uni-Jet to keep working when the competition is shutting down. These advancements have allowed Uni-Jet to become proficient in cleaning trunk sewers above 2500mm in diameter, at depths of over 40m. In combination with their highly modified CCTV inspection units, this cleaning process can be monitored in real time in high definition, at an efficiency never seen before in the industry.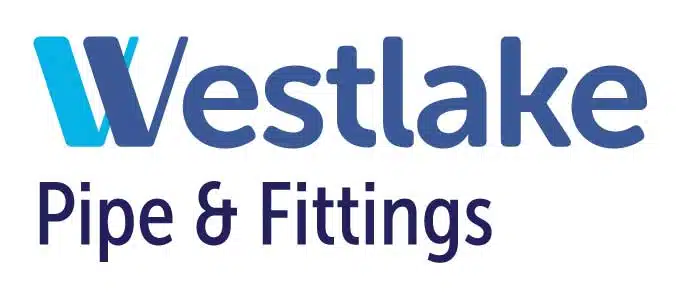 Westlake Pipe & Fittings – Commitment to Innovation
Booth #507
Westlake Pipe & Fittings continues to shape the future of PVC pipe and fittings, leading the industry in product development and innovation with Certa-Lok® spline-lock technology. Products like AquaSpring™ C900 Certa-Lok® RJIB PVC Pipe can be assembled in minutes without disrupting the pull-back process during installation to help you on the job. We have products for all your project needs. Check out our AquaMax™ C909 IB PVCO Pipe which features a thinner, lighter wall profile while upholding the same pressure performance as standard PVC pipes.
Today, our research and development is focused on perfecting product systems that address the most difficult pipe and fittings challenges of contractors, specifiers and owners—from assisting with system design and installation to technical and ongoing support. Our goal is to continue to deliver PVC pipe and fittings products and systems of superior quality, value and durability, built to last 100 years or more. Visit our team at booth #507 to learn more.