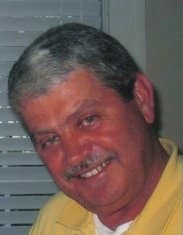 Tommie ("Tommy") Wright, 65, of
MaxLiner USA
, passed away on Sunday, July 26 in Richmond, Va., after a courageous battle with cancer. Wright had recently retired from MaxLiner USA where he was instrumental in the introduction of CIPP technology to North America.
"I speak for everyone at Applied Felts and MaxLiner when I say how devastated we are to hear about Tommy's passing," said Gil Carroll, director of business development for MaxLiner and Applied Felts Inc. "Tommy was a tireless, dedicated employee and an even better person. Not only did Tommy play an invaluable role in establishing MaxLiner in the United States in 2000, but what many people don't know is that he was also one of the first employees to be hired at Applied Felts' manufacturing plant in Martinsville back in 1997. I hope we can all live up to his spirit going forward."
Prior to his quality control work with MaxLiner and Applied Felts, Wright worked in the chemical lab at E.I. DuPont. Described as a man who loved God, family and country, Wright also served in the U.S. Army and was stationed in Korea.
Wright is survived by his daughter, Jaime Miller and her husband Adrian of Stafford, Va., a son Chad Wright of Martinsville, Va., and their mother Debbie Wright of Stafford, Va.