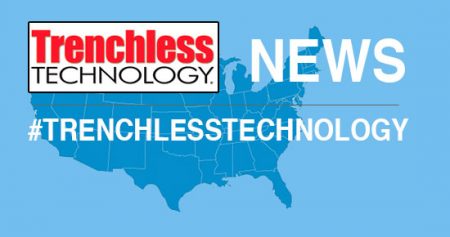 We're ending 2018 with some big and wonderful news about our future: longtime Benjamin Media Inc. employee Kelly Dadich has been named associate publisher of Trenchless Technology magazine, effective immediately.
Dadich has been with Benjamin Media (BMI) — publisher of Trenchless Technology — since 1996, starting out as a sales representative for Trenchless Technology, a position she held until 2012 when she was promoted as the director of marketing at BMI and later assumed leadership of the company's conferences division.
"I am beyond thrilled to join and help lead an already standout Trenchless Technology team," Dadich says. "It is an honor to be an integral part of a magazine that leads the trenchless industry and work with people who are successful, motivated and passionate about not only keeping our readers informed, but also, through the launch of programs like World Trenchless Day, educate those beyond our industry to show the impact that trenchless methods have on their communities."
RELATED: 25 Years Later: Trenchless Technology Magazine's Impact on the Industry
As associate publisher, Dadich will assist Trenchless Technology founder and publisher Bernie Krzys to lead the magazine to continue to meet and exceed its financial and operational benchmarks.
In her new role as associate publisher of the industry's leading and most read magazine, Dadich will use her expertise in sales and marketing to implement sales initiatives and direct Trenchless Technology's experienced sales team, as well as continue to build and strengthen the magazine's strong relationships with associations and organizations to help grow the trenchless industry and the Trenchless Technology brand. Dadich will also develop and implement growth opportunities, focused on meeting the evolving needs of our customers in addition to conducting market research and share insights with Trenchless Technology editors and event team to ensure we are providing relevant and timely content.
"We're a company that takes pride in growing our managers internally," said Benjamin Media president Robert Krzys. "Kelly has been with the company since its early days, and has grown into a great dignitary for the industry. Kelly represents the influential leadership and direction BMI wants to bring to the trade publishing world. I congratulate Kelly on her impressive journey to associate publisher."
Dadich has served as the director of marketing for the magazine's parent company Benjamin Media Inc. since 2012, handling the marketing of all nine of the company magazines. In 2014, she began managing the BMI conference division, overseeing the execution of all BMI events, including Trenchless Technology Road Show, NASTT's No-Dig Show, the Microtunneling Short Course and the HDD Academy.
With her 20-plus tenure in the industry, Dadich is no stranger in trenchless circles. She formed strong trenchless relationships through her time working on the Trenchless Technology brand, during which she spearheaded and implemented the company's highly successful and popular Webinar program in 2007— the first such program in the trenchless industry at that time.
RELATED: 25 Years and Counting – Celebrating Trenchless Technology's Anniversary
We also have exciting news to share from our sister publication Compact Equipment. Keith Gribbins will be promoted from associate publisher to publisher on Compact Equipment, a magazine focused on small, versatile off-highway construction equipment which he has helmed from its start in 2001.
Gribbins joined BMI in 1999 as an assistant editor on Trenchless Technology. In 2001, he was tapped to head the launch of a new magazine dedicated to the growing compact equipment category of construction equipment — skid steers, mini excavators, track loaders, small wheel loaders, utility vehicles and the like.
For the last 17 years, Compact Equipment has risen to the top tier of equipment trade magazines in America, and Gribbins has become a well-respected thought leader in the industry. He continues to oversee two other titles, Solar Builder and Jobsite Juniors, the latter a construction magazine geared toward children.
Congratulations Kelly and Keith.