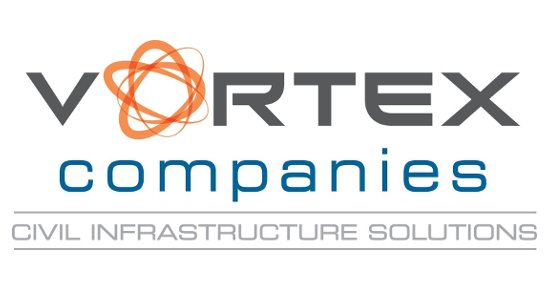 Vortex Infrastructure has quickly grown to be one of the leading trenchless solution providers in the water, sewer and industrial marketplace. To reflect this rapid growth and its expanding portfolio of products and services, the company has rebranded and changed its name to the Vortex Companies.
The Vortex suite of services now includes turnkey bypass and dewatering, large diameter structural relining, pipe bursting and slip lining, structural and corrosion protection, trenchless robotic systems, pipe and drain cleaners and industrial facility maintenance and renewal.
"With the recent acquisition of Ricor Services, in Arvada, Colorado, the executive management team believed it was time to change the name to better reflect our range of capabilities," stated Mike Vellano, CEO of the
Vortex Companies
. Vortex already has locations in Texas, New England, Pennsylvania, Arkansas and Colorado; and is looking into the viability of also expanding into Florida, Illinois and California. "A lot of our growth has been market driven. As a turnkey provider of civil infrastructure solutions, we are continually adding resources to our core competencies, to address the challenges of our customers," he added.
On Oct. 9, Vortex announced that it has entered into a strategic partnership with
Deep Trekker,
a developer and manufacturer of commercial-grade pipe inspection crawlers and other remotely operated vehicles (ROVs).
Based in Canada, Deep Trekker and Vortex will aggressively attack the trenchless rehabilitation and sewer repair market by offering what is considered to be the most affordable, durable and portable pipe inspection product.
RELATED: Deep Trekker Inc. Receives NASTT Innovative Product Award
"With our visibility in the sewer robotic and trenchless lining industry, we have access to a unique customer base that suites Deep Trekker's DT 340 Pipe Crawlers well," said Andrew Gonnella, vice president of sales and marketing, Vortex. "Deep Trekker's line of pipe inspection robots will have great appeal, based on their price and portability."
Deep Trekker started out as a manufacturer of underwater ROVs and has continued to expand its product line to include inspection crawlers for land-based, wet environment use.
"We've simply taken our expertise in underwater ROV manufacturing and applied it to the line of DT 340 Pipe Crawlers," said Sam Macdonald, president of Deep Trekker. "They are rugged, can be operated with a hand-held device and are completely submersible."