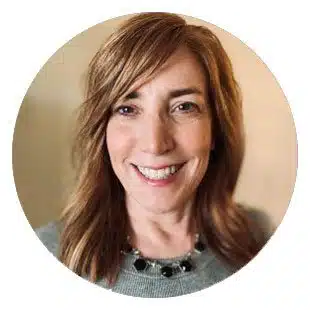 As I'm writing this, Thanksgiving is right around the corner and Christmas is fast approaching. And as we say goodbye to 2022, I'd like to take this opportunity to thank the hard-working professionals behind the scenes who make Trenchless Technology magazine and digital channels happen every day! A big thank you to:
Sharon Bueno, Editor
Sharon has nearly 25 years of experience writing for Trenchless Technology, and as editor she plans, manages and produces the editorial content. You'll also hear her moderating Trenchless Technology's Podcasts and Webinars!
Mike Kezdi, Managing Editor
Mike writes content for Trenchless Technology and also plans, manages and produces the editorial content for Trenchless Technology Canada. He also moderates Trenchless Technology webinar sessions, coordinates our annual Person of the Year and Projects of the Year awards and is active in a number of industry associations.
Brad Kramer and Andrew Farr, Contributing Staff Editors
Brad and Andrew are regular contributors to the magazine, editing and proofing the monthly content and working on special projects throughout the year.
Dan Sisko, Trenchless Ambassador and Advertising Account Manager
Dan is the leader of the sales team and is an integral part of the executive leadership team, helping to develop creative products for advertisers and subscribers. Fun fact, he's also been referred to as the best dressed at industry events.
Deb McManus, Design Specialist
When you see Trenchless Technology's cover and flip through the pages of the magazine, you are seeing Deb's work. Deb is responsible for the layout and design of the cover and content.
Allison Holt, Audience Development Coordinator
Allison ensures that the magazine gets to all 39,000-plus of our subscribers every month! You'll hear from her when it's time for your annual subscription renewal!
Mark Gorman, Web/Digital Marketing Director
Mark manages and overseas the functionality of TrenchlessTechnology.com as well as all of Trenchless Technology's digital products.
Alexander Fedoriouk, Email Marketing Specialist
Alex produces and designs all of Trenchless Technology's weekly and vertical eNewsletters, as well as our marketing emails.
Chelsea Ulmer, Sales Coordinator
If you've attended a Trenchless Technology webinar this year, Chelsea has been behind the scenes working with the speakers to ensure a smooth event! In addition, Chelsea also provides support to our advertiser customers.
Plus, a special thank you to our editorial advisory board for their time and input throughout the year.
Samuel Ariaratnam, P.E., Ph.D, Arizona
State University
Rory Ball, P.E., Wade Trim
Jennifer Glynn, P.E., Woodard & Curran
Derek Potvin, P.Eng., Robinson Consultants, Inc.
Steven R. Kramer, P.E., COWI North America
John C. Matthews, Ph.D., Trenchless Technology Center
Jacob Trapani, BLD Services LLC
Eric Schalder, P.E., City of Vancouver, Washington
And last but not least, a big thank you to our subscribers, advertisers and editorial contributors. We look forward to serving you in 2023 and continuing to work with you to grow awareness of trenchless solutions for aging infrastructure and new installation!
A Look Ahead at the New Year!
We have a great lineup of content curated with all perspectives of the trenchless industry in mind. Here's a look at what's new for 2023!
New editorial features, including top system owners using trenchless technology, young trenchless professionals, solutions for the top issues facing water/wastewater utilities, and much more!
60 Seconds in the Spotlight videos showcasing new and innovative trenchless products and solutions.
Trenchless Perspectives Live webinars, a quarterly webinar series featuring panelists from all perspectives of the underground construction industry.
Special Reports focused on Stormwater Rehab, Drinking Water Rehab, Undergrounding and Condition Assessment.
As always, we are here to serve you, our readers. If you have any suggestions or comments, please email me at kvannatten@benjaminmedia.com.
Until next year!
Publisher, Trenchless Technology