MT 13 Enters the 30,000 lb Rig Class
Since 2000, Bill Brennan has been a mainstay in the trenchless industry, working with some of the top manufacturers in pneumatic tools, bursting, pipe ramming and horizontal directional drilling (HDD).

"In 2003, I had the opportunity to bring one of our main customers to Prime Drilling [GmbH], a big rig manufacturer building rigs from 100,000 lbs and up in Wenden Germany," Brennan recalls. "This opportunity has shown me that German design and engineering, when implemented to drilling manufacturing is a significant advantage."

This connection to Prime Drilling led Brennan to open Prime Direct in 2016. Initially, the company focused on working with Prime Drilling, providing U.S.-based service technicians and parts for the Prime Drilling rigs running across North America.
RELATED: HDD and Fiber Installations in the COVID Era

While talking with the contractors who purchased the large Prime Drilling rigs, a recurring theme arose: They wanted smaller drill rigs with the same German design and engineering advantages. Brennan and a customer had the opportunity to travel to Germany and visit with Andreas Tigges, owner of AT Boretec.

"After spending the day working with Andreas [Tigges], I knew that he was someone we wanted to do business with," Brennan says. "After a year of vetting AT Boretec, and with the help of our trusted customers, we agreed to sell AT Boretec equipment, but the greater opportunity was to take his 30,000-lb rig and build it in the United States."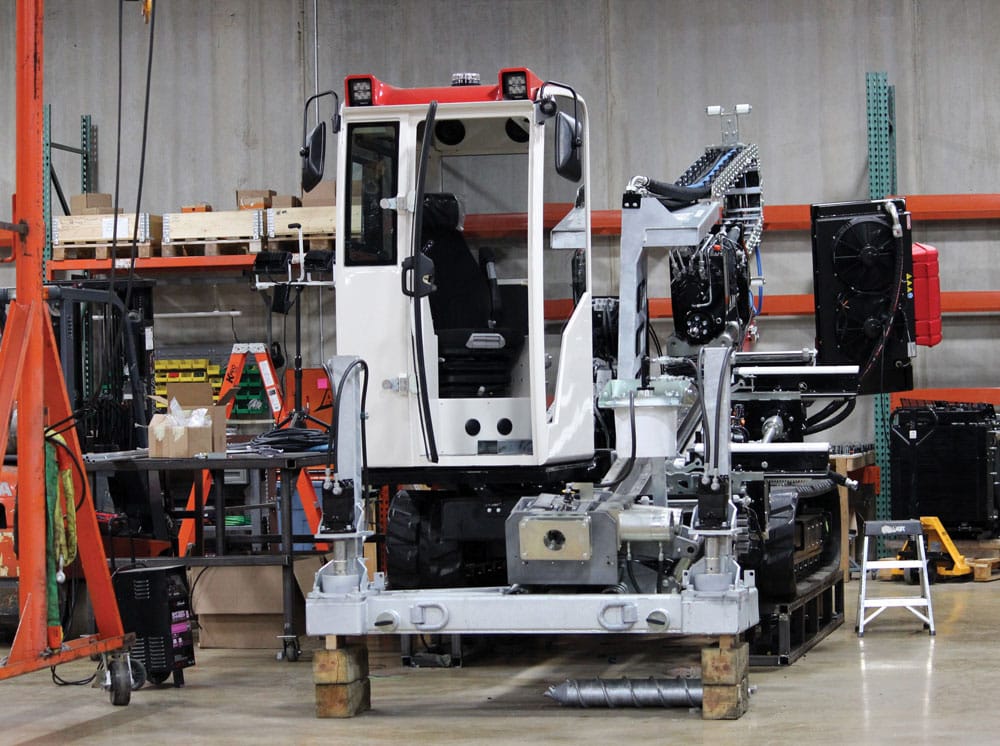 With Tigges' help, Brennan and the team at Prime Direct took on the task of converting the steel from metric to English units and sourcing the electronics, hydraulics and engines in the United States. The new MT 13 is a 30,000-lb rig and it will be built at Prime Direct's new Somerset, Wisconsin-based facility.
RELATED: Midsize Rigs: Stabilizing Force in HDD Market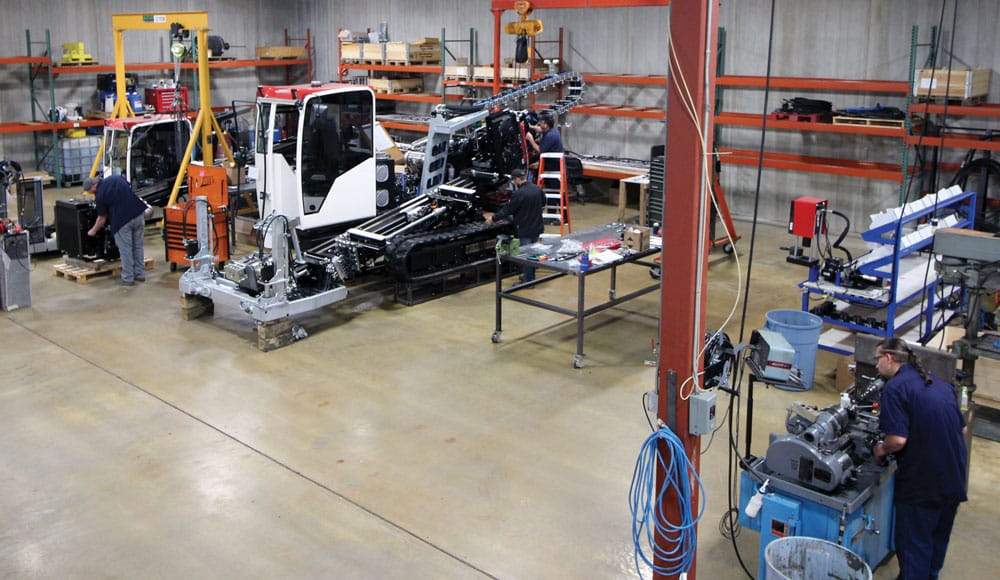 "This rig class makes up most of the rigs sold in the U.S. market. Rigs of this size work in power, telecom, water, gas and everything you install with HDD," says Brennan. "We believe that it wasn't what was missing [from the market], but it's rather how significant features can be enhanced."

Brennan offered this rundown of the MT 13's features:



Longevity: In Germany, AT Boretec is experiencing a significantly longer life expectancy. Customers typically don't look at rotating machines until between 6,000 to 7,000 hours.


Durability: Trained technicians have reported working on machines with 4,000 to 6,000 hours and hydraulic couplers still are not leaking; the pumps continue to perform with minimal servicing; the mast, carriage, breaking and clamping units are designed to deliver performance for the long run.


Inexpensive to Operate: Minimal downtime, reducing the joint parts, and service expenses are known to be associated with our competitors.


Quieter: One of the biggest complaints in HDD is the loud sound. The MT 13, even at full power, is in the low 70 decibels.


Fuel-Efficient: Germany has tracked this for years. With the hydraulic design AT Boretec has used, the MT 13 offers customers approximately 30 percent savings on fuel.


Galvanized Steel: For a drill to be used for the long-term, addressing steel deterioration is critical. On the MT 13, all non-painted steel is galvanized. As a result, even with many years of contact with the ground major components like a rod box, maintain a like-new appearance.


Breakout Unit: What we have learned from the maxi rig market is that a drill's critical functions are rotary, push and pull, and breakout. When AT Boretec designed the breakout unit, they designed and built their cylinders because it is the critical component.


On-board Rod: In a market where you must often bore two blocks at a time, the MT 13 – with 650 ft of rod on-board – can fulfill those requirements without having to hand load rods. It makes the rig more functional and less laborious for the operator.


AT Boretec Manufactured Cab: In the upper-Midwest, where boring happens year-round, approximately 50 percent of the time, the conditions are less than desirable. The MT 13 features a cab that has been designed for the driller. It can heat, cool, eliminate noise-related distractions and even be a gathering point for a driller and the locator.


Undercarriage Designed for Function: In researching this market, the No. 1 issue brought to our attention is how drills fail to mount an undercarriage that will safely handle a load yet provide the necessary flotation. When you look at, and operate our rig, the first thing you'll say is it is designed for our rig.


"We decided to build this rig in Somerset, Wisconsin, to control the costs. With a continuously fluctuating conversion from U.S. dollar to Euro, this is the best way to keep prices constant," Brennan says. "Also, our goal has always been to provide customers with parts in a timely fashion. Our goal is to be able to fulfill any parts ordered by close of business… we want to be able to provide next-day parts to our customers. Currently, this is the only rig that will be assembled in Somerset. We do have future plans for other models."

While the MT 13 is the only AT Boretec equipment manufactured in Somerset, going forward, Prime Direct will also handle the North American sales for the company's HDD tooling, Powerdrills (dirt machine), Rockdrills, mixing units in ranges of 2,100 to 3,000 gallons, and AT Boretec's bentonite mixing and recycling systems. Also included in AT Boretec's sales offerings are 40,000-, 50,000-, 60,000- and 90,000-lb models built in Germany.