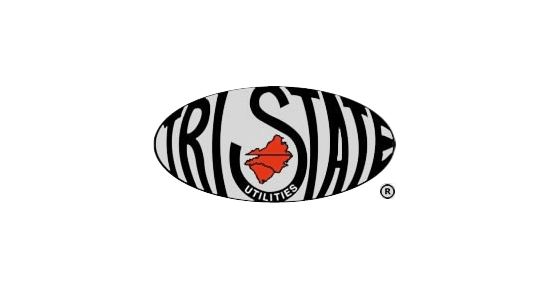 In February, Matrix Capital Markets Group Inc. announced the sale of Chesapeake, Virginia-based Tri-State Utilities Company to Hoffman Southwest Corp. (HSW), a portfolio company of ORIX Capital Partners LLC.

Founded in 1990 by Steve McSweeney, Tri-State is a leading, award-winning, regional provider of trenchless repair, rehabilitation, inspection, and other maintenance services to the municipal utility market. After nearly two decades of successfully providing technical services to support the maintenance needs of its customer base, Steve McSweeney passed leadership of Tri-State's operations to his two sons, Andy McSweeney and Joe McSweeney, in 2007.
RELATED: CIPP Solution for Major Soft Drink Bottling Plant's Complex System

The change in leadership coincided with a period of rapid expansion for Tri-State, as the McSweeney brothers invested heavily in fleet and human capital in order to establish the Tri-State as a market leader in trenchless utility rehabilitation throughout the Mid-Atlantic and Southeast. As a result of those investments, Tri-State maintains long-term sewer and stormwater contracts with an enviable list of blue-chip customers. Additionally, Tri-State has received recognition from its customers, vendors, and the broader industry for its exceptional safety credentials, technical expertise, increasingly diverse suite of services, and expanding geographic reach.
"We are thrilled to be partnering with the HSW team to expand the breadth of services we're able to offer our valued customer base. When Joe and I began contemplating a possible ownership transition, it was critical that we find a group that shared our Company's values and commitment to growth," said Andy McSweeney, president of Tri-State. "We feel confident that the HSW and ORIX teams are precisely the partners that share this vision."

Joe McSweeney, Tri-State CEO, added, "I have no doubt that HSW will help us build on the tremendous foundation that our father established and Andy and I were fortunate enough to continue. As shareholders in the combined entity, we are looking forward to personally maintaining the level of service and responsiveness that our customers and vendors have come to expect from Tri-State."
HSW provides underground pipe inspection, trenchless pipe repair, excavation and cleaning services for municipal and utility customers. Its other entities include the largest Roto-Rooter franchise network in the country, Western Drain Supply and Professional Pipe Services (Pro-Pipe).

Matrix Capital Markets Group Inc., a leading, independent investment bank, served as exclusive financial advisor to Tri-State, which included valuation advisory, marketing the business through a confidential, structured sale process, and negotiation of the  transaction.
RELATED: Manhole Inspections: An Important Step in Holistic Sewer System Health

The transaction was led by David Shoulders, managing director and head of Matrix's Consumer & Industrial Products Group, and William O'Flaherty, vice president. Robbie Nickle, associate, and John Mosser, analyst, also advised on the transaction.

"In the face of what could have been an exhausting and emotional process for Joe and I, the Matrix team was an unwavering source of support, providing professional and thoughtful guidance throughout the engagement," Andy McSweeney said. "We can't imagine getting this transaction done without their assistance, and we feel fortunate that we selected Matrix as our advisor."

Shoulders added, "The McSweeney family has built an impressive business that is poised for exceptional growth as it continues to address the needs of aging underground infrastructure. We are pleased to have assisted them in identifying a partner that brings a strategic commitment to expansion, supportive capital to achieve the Company's objectives, and the opportunity for Joe and Andy to remain with the business as both managers and shareholders."

Troutman Sanders served as legal counsel for Tri-State.

SOURCE – Matrix Capital Markets Group Inc.