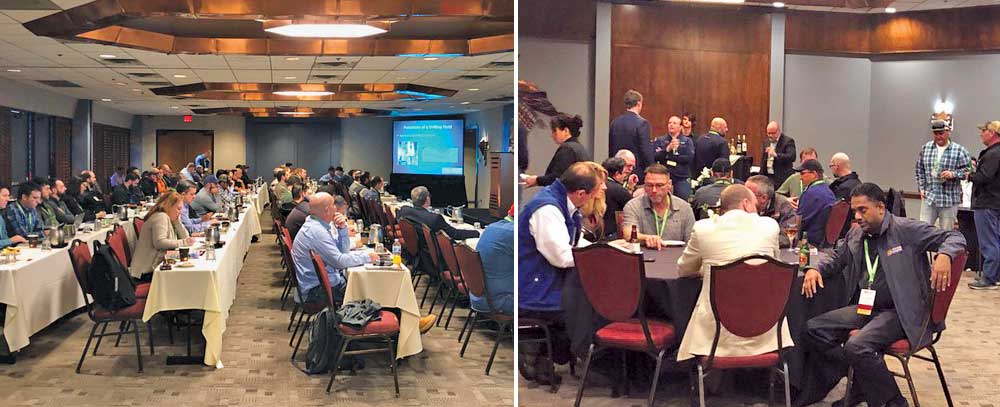 This year's HDD Academy, held Feb. 25-26, was a rousing success as nearly 80 attendees gathered in Tempe, Arizona, to further their knowledge in the horizontal directional drilling market.

Benjamin Media, together with Arizona State University's Del E. Webb School of Construction teamed once again to put this informative and well-respected training together. This year's event — held at the DoubleTree by Hilton Phoenix Tempe — marked the fifth HDD Academy brought to the industry.
RELATED: Agenda Set for the Sixth Annual HDD Academy

HDD is rapidly emerging as the primary choice for owners when confronted with river, road and railway crossings or situations requiring minimal disruption to surface activities. The technique provides a less-disruptive method and, oftentimes, a lower-cost opportunity for utility pipeline installations. The goal of the HDD Academy is to establish an annual learning platform for owners, regulators, contractors and engineers focusing on the options and opportunities for future utility pipeline projects.
Arizona State University awards 1.8 Continuing Education Units (CEUs) upon successful completion of the course. Registration is limited in order to provide quality networking with HDD industry leaders and maintain a low student-instructor ratio.

"This year's event once again proves that drillers are hungry for knowledge and we put in front of them the industry's leading experts to educate them on the ins and outs of HDD," says BMI president Robert Krzys.
"This isn't a sales pitch event. This is an intensive course in which attendees can better how they do the business of HDD."

RELATED: 2018 HDD Showroom: Time to Buy
HDD Academy program instructors are all industry leaders who covered numerous topics including HDD contracts and specifications; estimating; designing projects for specific pipe materials; drilling fluids; locating; damage prevention; and case studies covering HDD installations for several pipe materials, Direct Pipe installations and installations for specific utilities.

Attendees were also treated a networking event, allowing them to informal interact with fellow HDD professionals outside the classroom.

RELATED: Hey HDD Market: How Are You Doing?

Sponsors of the 2019 HDD Academy are Vermeer, American Augers, Derrick, Digital Control Inc., Kondex, LaValley Industries, Underground Solutions, an Ageion Company, Herrenknecht, Ditch Witch, Bentonite Performance Minerals, IDS GeoRadar North America and Laney Group Inc.

The HDD Academy will move to a new location in Scottsdale, Arizona, for the sixth annual event to be held Feb. 10-11. Also new in 2020, LaValley Industries will host a welcome reception on Sunday, Feb. 9. As attendees arrive to the conference, they can network with other HDD professionals and make connections to benefit them over the course of the two-day conference.

For more information, visit hddacademy.com. For sponsorship opportunities, contact Brittany Cline at bcline@benjaminmedia.com.