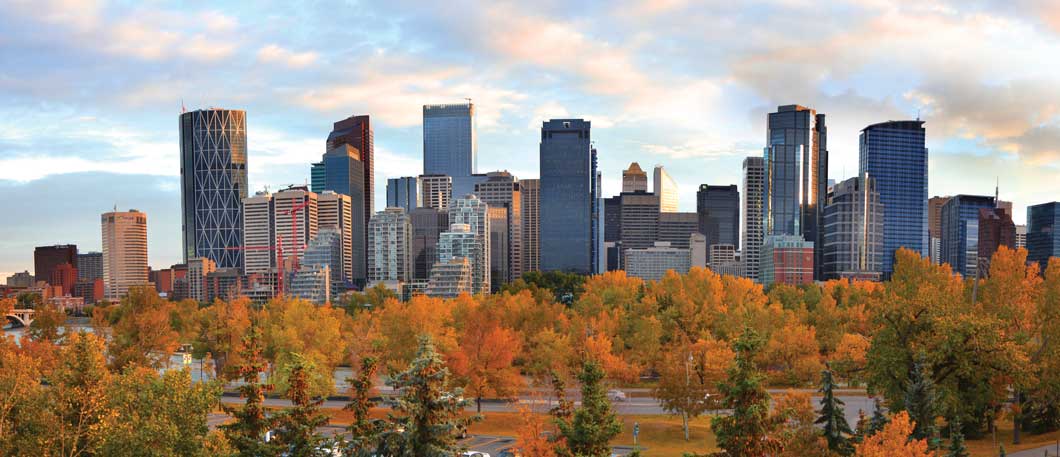 NASTT's Canadian Chapters Partner to Host Canadian-Focused Conference, Trade Show
The North American Society for Trenchless Technology's (NASTT) Canadian chapters are working together to present the inaugural No-Dig North set to flow into the Telus Convention Centre in Calgary, Oct. 28-30.

No-Dig North provides a platform to educate municipal, engineering and contractor personnel on the benefits of trenchless methods for sewer and water pipeline rehabilitation.

"No-Dig North will be truly a Canadian trenchless experience with a three-track technical paper program on both Tuesday and Wednesday. All these non-commercial presentations have been peer-viewed by a panel of trenchless experts," says Mike Willmets, executive director, NASTT. "In addition, NASTT will present four Good Practices training courses as a pre-event option for attendees. No-Dig North will also proudly present a sold-out exhibit hall that will assist attendees to grow their trenchless toolbox with new technologies, services and applications."

The two-day seminar and trade show — Oct. 29-30 — features a sold out exhibit hall, plus educational seminar sessions and plenty of networking opportunities. No-Dig North kicks off with breakfast Oct. 29 that includes a welcome and keynote address and the official announcement of the Canadian Projects of the Year. Projects will be awarded by each chapter, as well as an overall Canadian Project of the Year.

The No-Dig North technical presentations are divided into three morning and afternoon tracks each day and specifically tailored to address the concerns of industry professionals. Pre-event good practices courses are set for Oct. 28.

Tracks on Day One (Oct. 29) are divided into Pipe Ramming/Auger/Case Boring and More, Lining/Sliplining/Coating and Microtunnelling/Pipe Jacking. Tracks on Day Two (Oct. 30) are HDD, Inspection/Maintenance Technologies, Pipe Bursting/Splitting Eating/Extraction and Lining/Sliplining/Coating.
"While there are many civil engineering events geared to serve Canada's infrastructure needs, No-Dig North will be the largest ever homegrown trenchless technology industry event," says Willmets. "As trenchless alternatives gain more acceptance and popularity, owners and their technical advisors are increasingly embracing trenchless technologies, as well as clearly recognizing the numerous benefits. Moreover, in Canada there is significative public pressure to explore and utilize greener approaches to infrastructure management."

The presentations contain the most up-to-date information on the best trenchless technologies and techniques to use in rehabilitation and new installation projects. Leading the discussions are some of the top trenchless professionals in the industry.

Ways to Save

Registration to the No-Dig North Show includes access to all of the technical presentations and exhibit hall, as well as breakfast and lunch for both days of the conference. Save $50 off the registration with early bird rates in effect until Sept. 13.

For more information on registration, visit nodignorth.ca/registration.
Accommodations

A courtesy block has been reserved at the Hyatt Regency Calgary for $235. For more information and to book your room, visit nodignorth.ca/location.
Pre-Event Courses

For those who want to get the most out of No-Dig North, NASTT will offer the following pre-conference good practices courses from 8 a.m. to 4:30 p.m. on Oct. 28:

NASTT's HDD Good Practices Course: This course provides an in-depth overview of Horizontal Directional Drilling (HDD) and covers six topics: operation and application; equipment and materials; planning, including surface and geological investigations, utility surveys, bore planning, and regulations and permitting; jobsite safety; risk reduction, trouble shooting and mitigation; and design.

The course will be led by Dr. Samuel T. Ariaratnam, professor and construction engineering program chair, Ira A. Fulton Schools of Engineering at Arizona State University and Dr. Jason Lueke, national practice leader for trenchless technologies, Associated Engineering.

NASTT's New Installation Methods Good Practices Course: This course will cover the following topics: the trenchless methods used for grade and alignment control and guidance; the limitations and advantages of each method discussed; the steps you need to follow "to know the underground"; how to establish the invert for a proper launch; the history, sizes, equipment options and process of excavating through different ground types and pipe materials; ways to track where the pipe is located underground; installation and jacking forces and ways to reduce these forces; the best method to use through actual case studies which are used to illustrate what can go wrong if the project is not designed for success. This course will review auger boring, pipe ramming, pipe jacking and the pilot tube method.

The course is led by Don Del Nero, tunnel practice leader, Stantec and Dr. Kimberlie Staheli, president and Founder, Staheli Trenchless Consultants.

NASTT's Introduction to Trenchless Technology – Rehabilitation Good Practices Course: This introductory short course is ideally suited for both newcomers to the industry and for anyone who is interested in seeking a refresher course on trenchless technology methods. The rehabilitation section provides an overview of the methods and techniques available to public works and utilities to inspect repair and rehabilitate water and wastewater systems, including watermains, sewers, laterals and maintenance holes (MH) with minimal excavation.

This course is led by Kevin Bainbridge, rehabilitation technical lead, Robinson Consultants Inc. and Jennifer Glynn, P.E., senior project manager, Woodard & Curran.

NASTT's CIPL Good Practices Course: This course will provide an in-depth overview of this valuable trenchless application. The following topics will be discussed: design & construction; design considerations for natural gas pipelines; CIPL application range; key notes for a successful project; CIPL testing; and inspection.

Leading this course is George Ragula, distribution technology manager, PSEG.
Exhibitors
The exhibit hall for No-Dig North sold out and features more than 50 companies highlighting many facets of the trenchless industry.

Exhibitors, as of Aug. 1 are:
| | | |
| --- | --- | --- |
| AGRU America Inc. | Frak-A-Tak Inc. | NAPCO Royal Pipe and Fittings |
| Akkerman | Geonex Oy | PE Equipment |
| Alberta One-Call | HammerHead Trenchless | PICA: Pipeline Inspection and Condition Analysis Corp. |
| Aries Canada Ltd. | Hardmetals Canada Inc. | Pure Environmental Solutions |
| Armtec-Canada Culvert | HOBAS Pipe USA | Precon |
| BlueFox Engineering | Innovative Equipment Solutions | Source One Environmental |
| BOS Solutions Inc. | Innovative Trenching Solutions | Sub-Surface Equipment Sales |
| Brownline Canada Inc. | Insituform Technologies | T2 Utility Engineers |
| Canadian Induracoat Corp. | IPEX Inc. | Thompson Pipe Group |
| CETCO | I.S.T Innovative Sewer Technologies Canada | Top Shot Concrete |
| Channeline International | IVIS Construction Inc. | Total Rentals |
| CT Zoom Technologies/ Infratech Services | Kramer Direct Ltd. | TRY TEK Machine Works Inc. |
| Deep Trekker | Lafarge | TT Technologies |
| Derrick Equipment | LiquiForce | Uni-Jet Industrial Pipe Services |
| Direct Horizontal Drilling | LMK Technologies | Vector Construction Group |
| Empipe Solutions Ltd. | Logiball Inc. | Vortex Companies |
| Fer-Pal Construction | Madewell Products Corp. | Wallace Construction Specialties |
| Formadrain | Michels Canada | Westech |