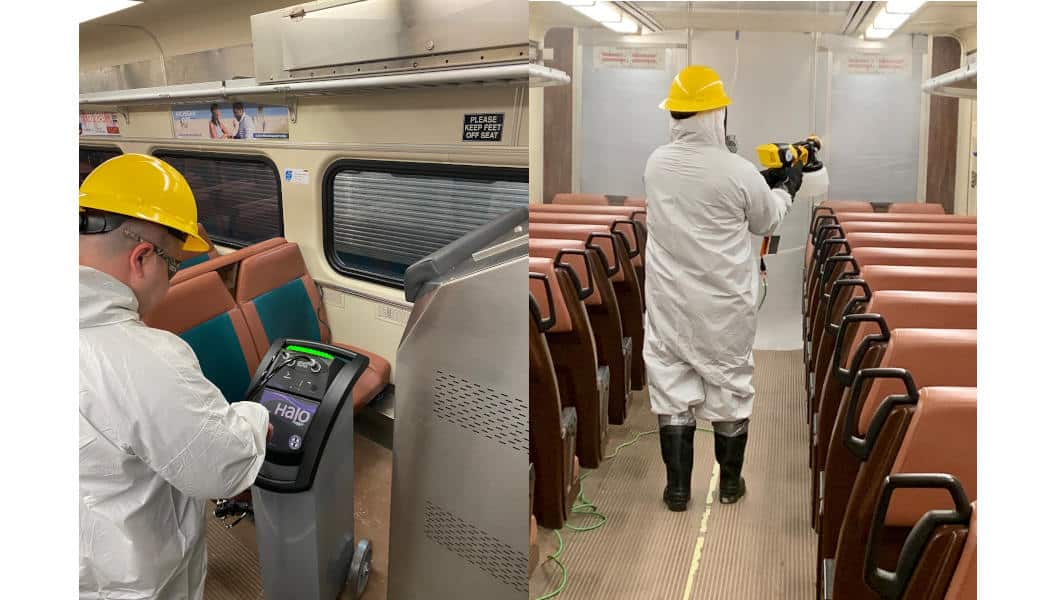 Several Carylon Corp. companies have taken up the fight against COVID-19 by providing disease cleanup and disinfection services to ensure facilities are clean and employees are working in a safe environment.

These companies include Ace Pipe Cleaning Inc., Deep South Industrial Services Inc., Metropolitan Environmental Services, Mobile Dredging & Video Pipe Inc. National Industrial Maintenance-Indiana and National Water Main Cleaning Inc.
In performing disease cleanup and disinfection, all the Carylon Corp. companies:



Follow CDC protocols and use CDC approved industrial-strength disinfectants with a broad spectrum kill claim.


Utilizes the Halo Disinfection System by Halosil International and includes HaloMist disinfectant (5% H2O2 and 0.01% ionic silver) that is dispensed by HaloFogger machines. HaloMist:




Is an EPA-registered, hospital/healthcare broad-spectrum disinfectant for use on hard, porous or non-porous surfaces, which "kills" 99.9999% of  difficilespores in all the nooks and crevices of complex rooms.


Is safe for office space, vehicles, industrial equipment, large auditoriums, mass transit, and airplanes.


Will not fade or discolor upholstery, which means disinfecting can occur in an entire area without removing furniture.







The companies have been performing this work on an emergency and regular basis for customers such as Menzies Aviation (at O'Hare International Airport), Around the Clock Ambulance Service, Lake County Indiana Government Center, US Steel, and the Boston Transit Authority, including 900 buses and 700 trains per week.
For more information on disinfection services, visit caryloncorp.com or call 800-621-4342.

SORUCE – Carylon Corp.