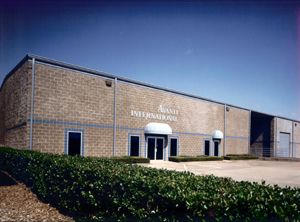 Avanti International, a leading supplier of chemical grouts to the sewer rehabilitation, structural water control and soil stabilization industries, is celebrating its 30th anniversary.
Avanti was initially formed in 1978 to import acrylamide grout, as well as represent the 3M grout line. Avanti has now sold acrylamide grout and urethane grout for 30 years.
Owner David Magill was originally employed as Avanti's president. Under his direction, the company has continued to prosper, remaining steadfast to the Avanti name. Research and product development is an ongoing process so that customer needs are met or exceeded. Avanti's AV-202 Multigrout was the first urethane grout to be offered in a caulking gun cartridge, and they continue to offer their products in a wide range of packaging for customer convenience.
Education and training are vitally important to the construction industry. Avanti has been a pioneer in publishing newsletters, conducting grout schools and arranging grouting demonstrations all over North America. Avanti continues to support the industry by maintaining an active role in all relevant trade associations. Avanti has been a member of NASSCO for 30 years, a charter member of NASTT and has participated in specification preparation for NASSCO, ASTM and other standard-setting organizations. Avanti is a founder of CIGMAT at the University of Houston, which is an industry-university consortium to develop improved grout materials and technologies.
Avanti has acted on behalf of the sewer grouting industry to help defeat a proposed EPA ban on acrylamide and NMA grouts. (NMA grout was introduced by Avanti to provide a lower toxicity alternative to acrylamide.) Avanti collected money and contributed its own funds and time so that attorneys for NASSCO could defend the industry's position that the grout could be used safely — an effort that proved ultimately successful.
The ultimate goal of Avanti is complete customer satisfaction by providing the highest quality products, an experienced sales team, technical expertise and a vast amount of information available on its Web site. Avanti's municipal and industrial animations have been described as "the best in the industry." Tech data sheets, MSDS, case studies and training videos are also available at www.avantigrout.com.
Throughout its history, Avanti has marketed and sold more than 100 products. A company that originally started with two products — acrylamide and urethane foam — expanded to include acrylic grouts, hydrophobic and hydrophilic urethane foams and gels, as well as microfine cements. Avanti's products work to stop or control water leaks — and that is and has been the focus of the company for 30 years.