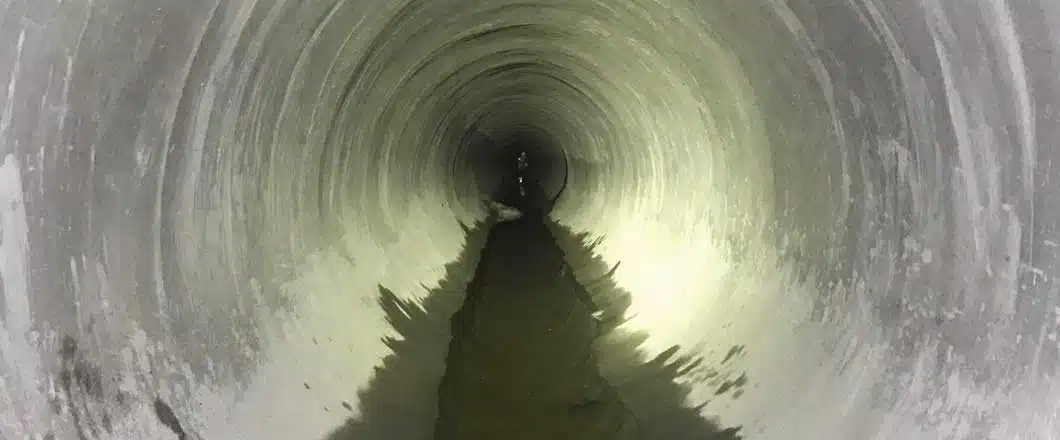 The Vortex Companies' Quadex Division has received WRc-approved certification for its Quadex GeoKrete geopolymer mortar used for the structural rehabilitation of large-diameter pipes, manholes, and other structures.
"The Vortex Europe QA/QC team has worked extremely hard to ensure GeoKrete meets the high manufacturing and installation standards in the UK and other Eastern Hemisphere countries," said Mike Vellano, CEO of Vortex Companies. "Our receipt of WRc approval is essential to expand GeoKrete's use and application in new, international markets including Europe, Australia, and India."
GeoKrete provides a cost-effective, long-term rehabilitation solution to aging and compromised infrastructure. It is a single-component, eco-friendly, microfiber-reinforced geopolymer mortar that only requires water to activate. GeoKrete currently meets the stringent European XWW-4 standard under DIN 19573 and has received a 'reduced carbon footprint' certification by SCS Global Services.
"We're pleased to receive WRc approval for our European flagship mortar, GeoKrete," said Quin Breland, managing director, Vortex Europe. "Our ability to consistently manufacture a high-quality product that delivers reliable, repeatable results is crucial for the long-term performance of rehabilitated structures."
GeoKrete's application flexibility, advanced corrosion protection, and structural rehabilitation properties make it an ideal trenchless rehabilitation solution for storm and wastewater infrastructure rehabilitation contractors throughout the United Kingdom, Europe, India and Asia.
Learn more about Vortex Europe's capabilities at vortexcompanies.com/en-us/vortex-europe.
SOURCE – Vortex Companies