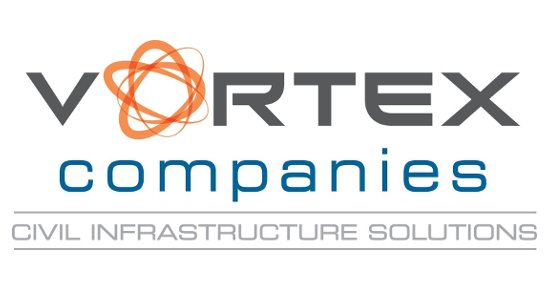 With greater emphasis being placed on growing the Vortex Products division, Andrew Gonnella has been promoted to executive vice president (EVP) of the Vortex Products division.
"This allows Andrew to focus exclusively on a fast growing part of our business," stated Mike Vellano, CEO of the Vortex Companies. "Andrew is extremely innovative and has shown an exceptional ability to introduce our products, not only to new markets, but within our existing market segments as well," he added.
RELATED: ShopTRENCHLESS.com Rebooted as the Official Marketplace for the Vortex Companies
As EVP of the Vortex Products division, Gonnella will oversee the further development and expansion of Vortex's existing product line, identify new products and develop new distribution channels.
"We are assembling a strong sales team, launching a robust e-commerce platform and securing strategic relationships with distributors in several key industries," Gonnella said. "Our ability to drive the industry's adoption of technology will be unparalleled and we are excited to redefine business as we know it across the construction sectors."
RELATED: Geopolymers Support Long-Term Viability in Manhole Rehabilitation
Previously, Gonnella held the position of EVP sales and marketing, where he directed all sales efforts through the business development team and guided the Vortex Companies branding strategy.
New Hires
Earlier in January, Vortex Companies announced the hiring of Tammy Love as its director of human resources.
"Our growth path has led us into some nontraditional areas in our industry that now requires more depth and breadth in the management of our existing employees and future recruits," Vellano said. "Tammy has been hired to help us oversee our employee growth and put some new systems in place for their success."
And on Dec. 14, Quadex LLC, a division of the Vortex Companies, announced that Karl Bissinger was hired to develop and grow its newly formed Quadex Europe Division. Bissinger will focus on building a certified applicator base and expanding Quadex equipment and repair material sales throughout Europe.
Bissinger has a wealth of design, production and business management experience in wastewater and stormwater industry. he has more than 15 years of experience has held a number of key management positions with the likes of Budaplast a manufacturer pipe, fittings, and shafts for trenchless reconstruction; Amiblu, a joint venture operation between Amiantit and Hobas Europe, Amiantit Corporation, and Neropipe & Design GmbH, a company he started in 2011.
RELATED: Quadex GeoKrete Geopolymer Passes Critical European Biogenic Acid Corrosion Test
"We are excited to have Karl on board. His notable industry experience and knowledge of the European market will make him a valuable asset," Vellano said. "With some of our products passing critical performance tests in Europe, it's time for us to accelerate our growth plans. Karl's primary charge will be to build an applicator network for the Quadex Lining System and sprayMASTER manhole rehabilitation rigs, overseeing product sales such as GeoKrete geopolymer and a Structure Guard epoxies and opening up new markets throughout Europe."
With strategic acquisitions planned for 2019, the Vortex Companies remains focused on its vision of providing a broad range of intelligent and economical trenchless infrastructure renewal solutions, supported by highly experienced and trained personnel.
SOURCE – 
Vortex Companies