July 8, 2022 | This content is sponsored. Sponsored content is authorized by the client and does not necessarily reflect the views of Trenchless Technology magazine or Benjamin Media, Inc. View our privacy policy.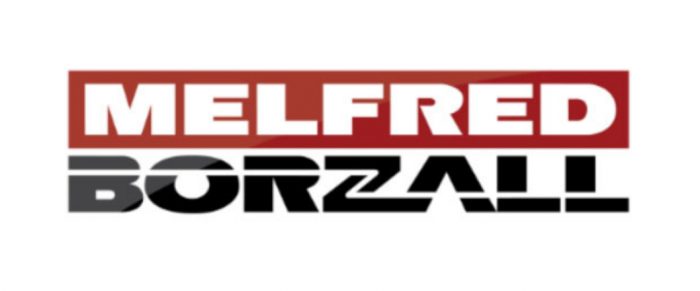 75 Years In HDD
In 2021, Melfred Borzall turned 75 and is still led by its third generation of Melsheimers, with some added consultation from a semi-retired second-generation HDD pioneer.
Fred Melsheimer founded the company in 1946, a venture to start his own business to make tools for the installation of utilities without the use of trenchers and shovels — a precursor to today's HDD. His son, Richard "Dick" Melsheimer joined him, pushing the industry forward and becoming an HDD industry icon. Dick Melsheimer "retired" in 2016, handing the reins over to his sons, Eric and Peter Melsheimer, who serve as the president and vice president, respectively. Since focusing its efforts on the HDD specialized tooling market, the company has grown into an industry leader and expanded its repertoire of tooling for the HDD driller.
"The biggest thing that's changed [over the years] is people's perception of the need for specialized tooling," says Eric Melsheimer. "Early on, you had a fluted reamer or a spiral reamer and that was all that people thought about. Things are more competitive [today] and people recognize that you have to do all you can to be productive. Specialized tools for job conditions and matching those needs to the rig is pretty well understood by everyone today and that is an important component."
In the early days, Fred originally developed a method for horizontally drilling a hole using a pneumatic motor to install gas mains; it was one of the first machines to use drilling techniques with little ground disruption for the purpose of installing utilities — a practice that later became known as directional drilling in 1971. Fast forward two more generations and Melfred Borzall has established itself as a niche manufacturer of directional heads, backreamers, bits, blades and a whole assortment of tooling accessories for drillers.
One of the keys to the company's longevity and success is that Dick, Eric and Peter have all worked on the shop floor during their early days with the company. That may not sound like much but it gave them insight into the company from the worker's perspective vs just the owners.
"We all worked on the shop floor at one time or another, assembling parts right next to everyone else. [That experience] gives you a better appreciation for what they have to do and makes you aware of the working conditions and how employees are treated. We have focused on HDD and on ways to make it a better process and making the contractors more efficient," he continues. "That focus has helped us." says Peter Melsheimer.
After 2008, Melfred Borzall expanded its product line to include bigger tools as the large rig and pipeline markets really took off. "With the fiber boom returning, we have focused our [tooling designs] on that, producing tools with super high production but made for small holes in tight spaces," says Eric Melsheimer.
Going forward, Melfred Borzall is planning on more growth, nationally and internationally. "We've expanded into another building to accommodate more manufacturing and inventory and we're looking into other markets that we can get into and apply our knowledge with cutting tools," Peter Melsheimer says. "Expanding our global distribution is a big goal of ours," adds Eric Melsheimer. But looking back on what the company has accomplished, Dick Melsheimer's thoughts are about his dad. "I'm grateful to be alive to see this [milestone]. I wish my dad was still alive to see what he started has turned into." Melfred Borzall has become much more than a company…it is now an HDD legacy.