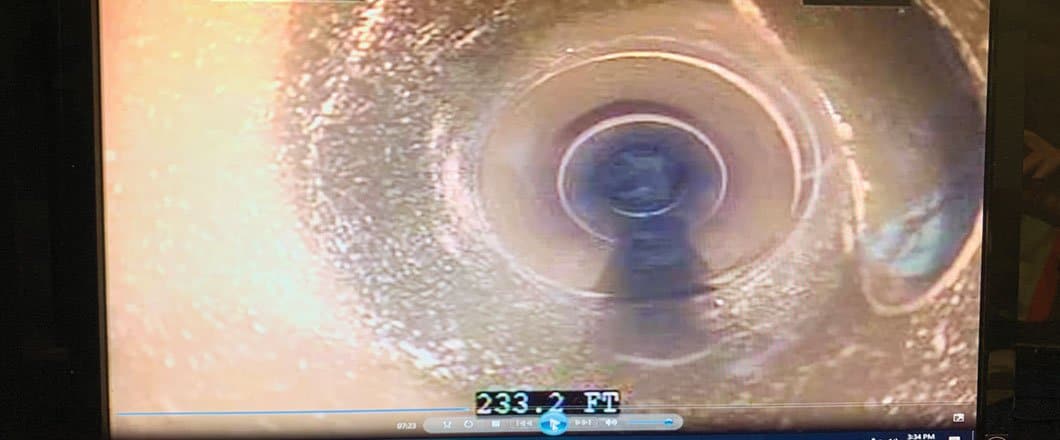 While some form of sewer cleaning activities has taken place in El Monte, California, for more than 50 years, it's been the last eight where it has been a major focus. That's when the City approved a property tax to provide money for its sewer system maintenance.

The sewer cleaning falls under the auspices of the City's Sewer Division, and is led by Robert Humble, a 20-year veteran with the department. Located in the San Gabriel Valley, the City is approximately 12 miles east of downtown Los Angeles.
The City manages 125 miles of sewers, 1,687 manholes and seven lift stations, and its system feeds into the larger Los Angeles County Sanitation District for treatment and recycling.

RELATED: The City of Fresno Uses Chemical Root Control to Keep Pipes in Top Condition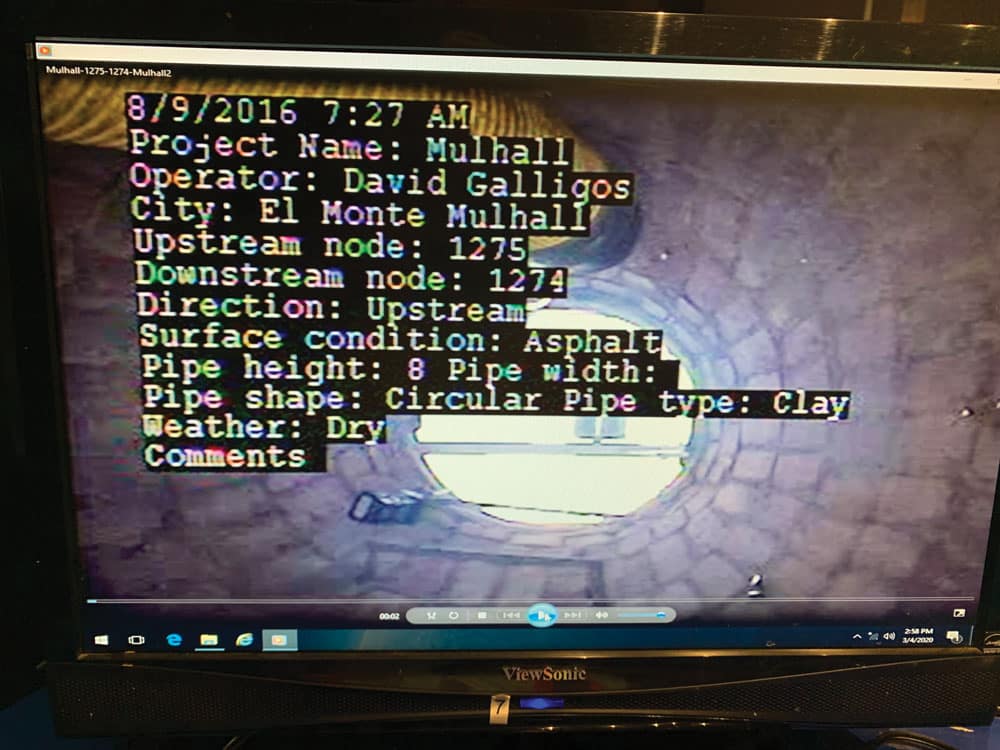 "I've been with the department 20 years, and we were cleaning since I started, but I've heard they cleaned lines with the ball method, so I am guessing it's been about 50 to 60 years of cleaning the lines," says Humble. "Overall, our system is vitrified clay pipe, with a mix of repaired sections of PVC pipe."
At its current staffing level, the Sewer Division has four employees and plans to be fully staffed with five later this year. At this staffing level, Humble says it takes about two years to get through the entire system for cleaning and inspection. He hopes that when they are fully staffed that can be trimmed to one year.

RELATED: Big Bear California Sewer District Brings Big Ideas to a Small Community
"Right now, our program consists of hydro jetting with our two Vactor combination trucks," says Humble. "We rely on our CUES CCTV camera system for the inspection [and data] part of our program." The CUES camera system and GraniteNet was added about eight years ago, also added at about the same time was an aggressive root control program.

"I would say our root problem is less than 1 percent, but we do run the root program with RootX once every three months in the areas where it is needed," says crew member David Galegos. "The problem is that if the roots are not maintained, it can engulf the whole pipe and cause several backups through our systems, which can be harmful to the public. The root program [also] saves us from having to make costly repairs."

Prior to using RootX, the crew was using their jetter and mechanical methods for root removal and they were doing it blind without the benefit of a camera system. "I would say the top benefit of using RootX is that it has prevented costly repairs where we might have had to dig up a pipe because of how fully engulfed with roots it was," says Galegos.

According to Humble, these additions have greatly improved the department's abilities and are due in part to the property tax for sewer services. "We were able to purchase CCTV equipment, we upgraded our hydro trucks and grew the department," he says. "Before the tax increase, we had a two-man crew, now we have a four-man crew and we hope to make it a seven-man crew. It has definitely given us the tools to maintain the sewer for our residents and business owners."

RELATED: NASSCO Marks Its 40th Anniversary

As the department has grown, so too has the crew's training. The crew is NASSCO certified for PACP, MACP and LACP; and California Water Environmental Agency Collection System Maintenance certified. "This training is required, and it is important to help keep us updated on the latest technologies and methods to help us maintain our infrastructure," says crew member Art Chavira.

Overall, the department's increased focus has made the department a proactive group as opposed to reactive. In addition to root control, the department has added a SCADA system to its lift stations and 14 smart sewer covers to help maintain certain parts of the system.

"The way we clean, and camera is like night and day from when I started with the department," Humble says. "El Monte is proactive. All of what we do is designed to eliminate SSOs in the City."

This story originally appeared in the March/April issue of Pipe Cleaning PRO, a sister publication of Trenchless Technology. Mike Kezdi is managing editor of Pipe Cleaning PRO.