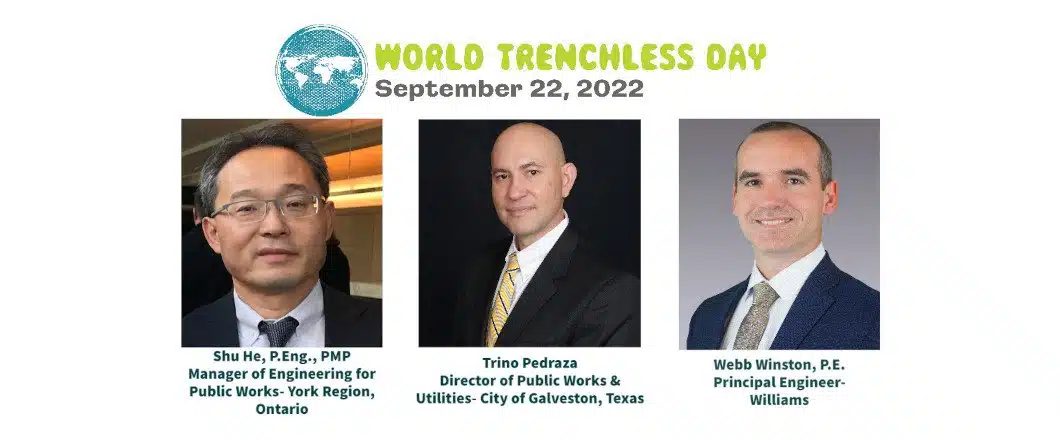 World Trenchless Day was created in 2016 to promote the benefits of trenchless technologies across the globe.
With that in mind – to celebrate World Trenchless Day 2022 – Trenchless Technology has assembled a panel of system owners to discuss the successes, challenges and benefits they have discovered with regard to using trenchless technologies. This will be a live panel session webcast moderated by Trenchless Technology's editors and the audience will be able to ask questions of the panel.
You'll want to make sure to stay until the end of this 60-minute webcast because Trenchless Technology will formally announce its 2022 Trenchless Technology Project of the Year winners.
The free webcast will take place at 2 p.m. Eastern on Sept. 22 – World Trenchless Day. Register to attend the webcast here.