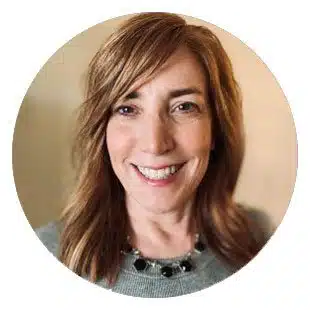 Be prepared to be informed as you read through the cover story, the annual Trenchless Technology Editorial Roundtable.
Our editor Sharon M. Bueno sat down with five powerhouse women in the trenchless industry for a candid conversation to discuss how they got to where they are today and their stories along the way. If you don't know any or all of the women on the cover, they've all made a name for themselves in our industry and their stories will inspire women and men alike.
Reading through this article reminded me of my own start in this industry back in 1996. In a male dominated industry, I definitely took note of the women engineers, contractors and public works officials we covered in the early days of my career.
Back in 1999, we featured Deborah Frost, Florida Road Boring, and Barbara Kniff, KLK Construction, who both successfully took over their family utility construction businesses after suffering major tragedies in their lives. Another standout in my mind – Atlanta Mayor Shirley Franklin, a recipient of the John F. Kennedy Profile in Courage Award for her efforts in solving the city's financial crisis, including addressing long time problems with the city's sewer and water systems. Joanne Carroll, the first woman to serve as chair of NASTT, has been an influential woman in the trenchless industry for more than 30 years.
Trenchless Innovations
There is no shortage of innovative companies in this industry, and this issue highlights those companies and their innovative solutions to underground infrastructure rehab and new installation. Be sure to check out our Trenchless Technology Game Changers section for a look at some of the breakthrough innovations covering all facets of the underground construction industry — solutions that are pushing the industry to new heights, saving system owners money, revolutionizing processes, setting project records and having a positive impact on underground infrastructure project stakeholders.
What are YOU doing on World Trenchless Day?
World Trenchless Day is a day for the entire industry to rally together and share the world of trenchless to those who have not yet realized the positive impact that trenchless methods have on their communities. Since trenchless projects are mostly invisible to the general population, this is a bit of a challenge. I think the winner of last year's World Trenchless Day video competition illustrated it quite well. If you haven't seen the video, check it out here: https://youtu.be/g7dW75FGSkk
Encourage your company to participate this year. How, you ask? Host a networking event or site visit, write an op-ed to your local newspaper, visit a high school or university and engage the next generation, or submit a video to Trenchless Technology's World Trenchless Day video tribute (email me for details).
As always, the Trenchless Technology staff is here to serve you, our readers. Please, feel free to reach out to me at kvannatten@benjaminmedia.com or 234-380-3030 if you have any suggestions or comments.
Interested in contributing editorial? Contact Sharon Bueno, editor at sbueno@benjaminmedia.com.
Until next month!
Publisher, Trenchless Technology