Ditch Witch Introduces Its Largest All-Terrain Horizontal Directional Drill to Optimize Underground Construction Productivity 
To enhance underground construction operators' productivity while working in tough ground conditions, Ditch Witch has introduced the AT120 All Terrain (AT) horizontal directional drill – the largest AT system from Ditch Witch to date.
The AT120 gives operators the power and stability needed for efficient fiber, pipeline and utility installation through hard rock. And as the successor to the Ditch Witch AT100 and the American Augers DD110, the AT120 enables maxi-rig drill operators to move down a class size to meet jobsite constraints without compromising jobsite productivity.  
The AT120 features 15,500 ft-lb of rotational torque and 3,000 ft-lb of inner rotational torque – a 50 percent increase over the AT100. With 120,000 lb. of thrust and pullback, the AT120 allows operators to take on a wide variety of projects, as well as move through longer bores and larger diameter installations more efficiently. The drill is powered by a 280-hp Cummins Stage V diesel engine that meets European emissions standards for cleaner jobsites.  
Built to boost jobsite uptime, the AT120 offers a 20-ft end-to-end drill pipe on board, helping operators put more pipe in the ground. New technology enhancements include a patent-pending Virtually Assisted Makeup and Breakout (VAM) solution, which ensures the drill pipe and tooling are at the correct levels observed by the torque gauge during a bore. This makes it easier for operators to automatically add or remove drill pipe during a bore and increase jobsite productivity.  
To further maximize uptime, The AT120 offers a saver lock design to protect the drill pipe and drive system against wear and tear. With an updated engine compartment and access panel design, operators have increased access to critical components that frequently need to be maintained, streamlining maintenance routines and the serviceability of the drill.
"Anyone drilling through hard rock needs a machine that has the brawn to push through," said Jeff Davis, Ditch Witch HDD product manager. "The AT120 delivers the exceptional power that these jobs require. And as our largest AT drill yet, the AT120 pushes Ditch Witch users to larger-scale jobs that typically run maxi-rigs, which means maxi-rig operators can bring less equipment to the jobsite, maximizing cost savings and boosting jobsite uptime."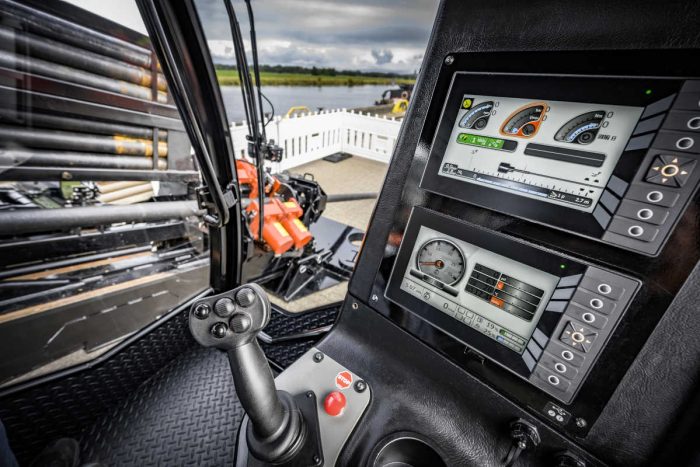 The AT120 also offers a multimode joystick – the first production unit in the Ditch Witch lineup to market with this. The multimode joystick boosts operator productivity as operators can set up their joystick controls to their style of drilling. This not only improves operator confidence while running the drill, but also reduces time spent training, ultimately saving time, money and increasing jobsite uptime.
Additionally, the AT120 shares a common design with the latest Ditch Witch family of horizontal directional drills. This commonality enhances operator comfort and ease of use, and streamlines training, helping operators stay productive and efficient.   
For more information on the Ditch Witch AT120, visit this link.
SOURCE – Ditch Witch