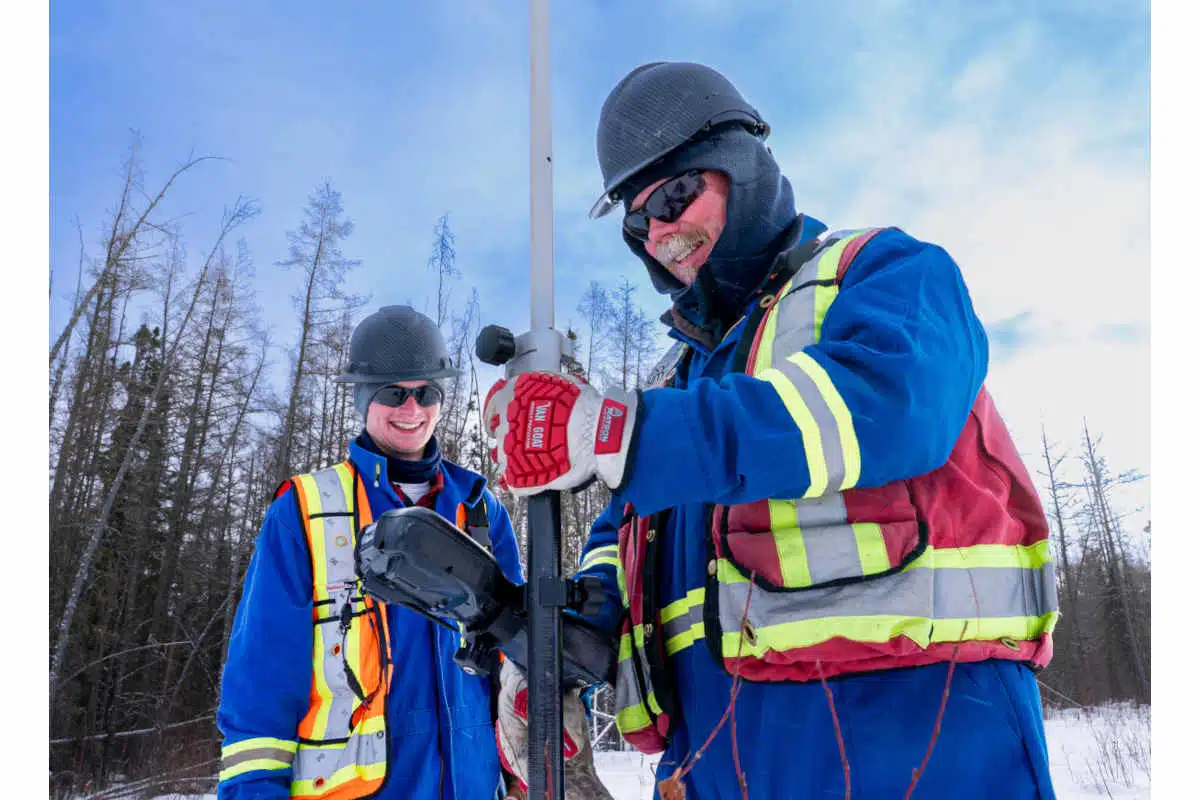 Engineering and field work is progressing rapidly to support a regulatory application later this year for the Pathways Alliance proposed carbon capture and storage (CCS) network. The project is foundational to the net zero ambitions of Canada's six largest oil sands companies that make up the Alliance.
Pathways Alliance members have awarded a $10 million contract to Wood, a global engineering and consulting company, to develop detailed plans for a 400-km CO2 transportation line that will eventually link more than 20 oil sands facilities with a hub for permanent carbon storage in the Cold Lake, Alberta region.
"This work to advance one of the world's largest CCS gathering and storage networks brings us another step closer to achieving our 2030 emissions reduction target and our ultimate goal of net zero emissions by 2050 from our production facilities," says Kendall Dilling, President of Pathways Alliance.
"We have seen significant environmental and subsurface evaluation work on our proposed underground geological storage hub and we're eager to see the design details of the transportation line as we prepare our application to the Alberta Energy Regulator."
Wood's engineering work will focus on the main transportation line that will link the initial 14 oil sands facilities to the storage hub. This includes details such as pipe size, materials, design of monitoring stations and route. Wherever possible the line will follow existing pipeline rights-of-ways.
Information will also help inform overall capital and operations cost estimates of the transportation line. With anticipated co-funding from governments, Pathways Alliance expects that $16.5 billion will be invested in the CCS network.
This project alone is expected to reduce net carbon dioxide emissions by about 10 to 12 million tonnes per year by 2030 from 14 facilities, about half of the Alliance's 22 million tonne per year goal by the end of the decade.
"The reduction of greenhouse gas emissions is imperative for our energy future. The collaboration and innovation fostered by the members of the Pathways Alliance is a prominent response to the world's growing emissions while maintaining critical energy supply from these important assets," says John Day, Senior Vice President of Oil and Gas, Americas, at Wood.
"Wood is a recognised leader in carbon capture and carbon dioxide pipelines, and we have been aiding emission reduction projects for decades. Our detailed knowledge of the Canadian oil sands and their producing organisations allows us to make a significant impact on this project which will help to reduce greenhouse gas emissions in Canada and further afield."
Project Updates Include
Extensive work is underway on the CCS environmental program involving 135 experts ranging from aquatic and wildlife biologists to archeologists and paleontologists who have spent more than 1,600 hours in the field working to minimize environmental disturbance. Data will continue to be collected throughout 2023 documenting conditions and variations across seasons.
Ongoing detailed subsurface evaluation of the geological characteristics and properties of the proposed storage hub.
Early engagement continues with more than 20 Indigenous communities along the proposed corridor, including a commitment to meaningful engagement throughout the full cycle of the network's operations.
Twelve carbon capture feasibility studies involving member companies have been completed on oil sands sites, with engineering work advancing.
Detailed engineering work on the sequestration hub is well underway.
All this work is required to support the Pathways Alliance regulatory application expected in the fourth quarter of 2023.
Canadians can learn more about Pathways Alliance's plan and its unprecedented level of collaboration to develop and deploy technologies to reduce emissions by visiting https://pathwaysalliance.ca/cleartheair
SOURCE – Pathways Alliance