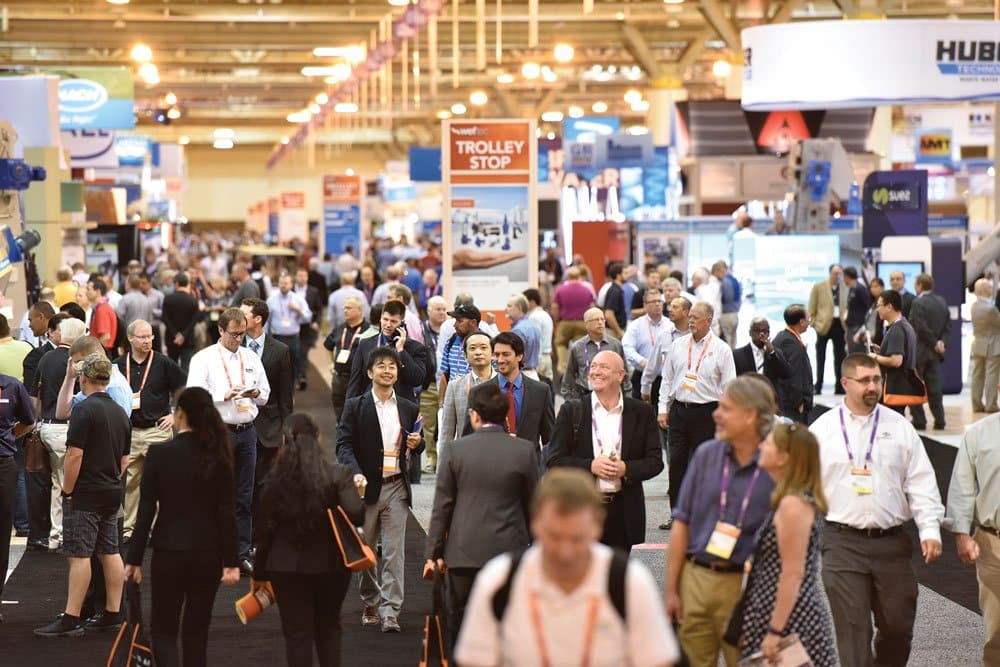 Thousands of water industry professionals and exhibitors will converge on The Crescent City for five days of education, training and networking Sept. 29 to Oct. 3 for WEFTEC 2018. The Water Environment Federation's (WEF) 91st annual show will call New Orleans' Morial Convention Center home.
WEFTEC is known as the largest water quality event in the world and 2018 will certainly advance this reputation. The expansive show floor provides unparalleled access to the most cutting-edge technologies in the field; serves as a forum for domestic and international business opportunities; and promotes invaluable peer-to-peer networking among registrants.
An increasing number of abstract submittals from experts in the water quality field results in world-class technical sessions and workshops that addresses a diverse and comprehensive list of contemporary water and wastewater issues and solutions.
Topics include: Collection Systems; Energy Conservation and Management; Nutrient Removal and Recovery; Plant Design, Operations, and Treatment; Regulations; Research; Residuals & Biosolids; Stormwater; Utility Management; Water Reuse/Recycling; and Water Quality & Watershed Management.
WEFTEC's 2018 technical program and exhibition will include more than 130 technical sessions, workshops, local facility tours, numerous events, and nearly 1,000 exhibitors that will showcase the latest developments, research, solutions and cutting-edge technologies. A wide range of topics and focus areas allow attendees to design their own, unique learning experience with the opportunity to earn continuing education credits.
On the following slides, take a look at what some of the exhibitors in the trenchless sector will showcase at their WEFTEC 2018 booths.
To stay abreast of all the activities taking place during WEFTEC 2018, use the WEFTEC app available at
weftec.org/weftecmobile/.
A few areas to watch this year include:
Operations Challenge: The best wastewater collection and treatment personnel in the world display their skills at Operations Challenge. This year will be the largest-ever Operations Challenge event, with teams of operators and technicians from around the world competing to overcome flooding, a sewer collapse, process failure, and other emergencies.
Beer garden: For several years WEF has featured tasting events for Pure Water Brew, beer made with reclaimed water. These have been very popular events. This year WEFTEC will feature a beer garden on the exhibit floor that will be open for tastings of a variety of Pure Water Brews on from 1 to 5 p.m. on Oct. 1 and 2.
Water's Worth It relaunch: At WEFTEC's Opening General Session, WEF will relaunch the popular Water's Worth It messaging campaign. Originally launched in 2012, Water's Worth It has been refreshed with updated design, content, and merchandise. These materials are used by WEF, its Member Associations and others in the water sector to raise public awareness about the importance of water. Some merchandise will be available in the bookstore at WEFTEC.
Baseline data on resource recovery: At the Opening General Session, WEF will be revealing the baseline data on resource recovery by water utilities in North America. This will be the first-ever look at the rates of water reuse, energy generation and nutrient recovery by the sector.
Those looking for things to do outside of the conference, can visit neworleanscvb.com/weftec/ for information specifically tailored to WEFTEC attendees courtesy of the New Orleans Convention & Visitors Bureau.