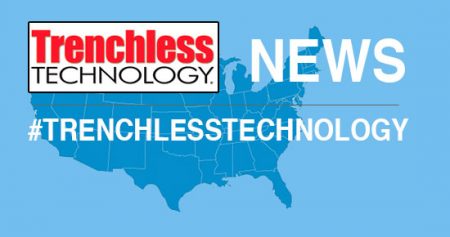 A grouping of shorter news items – new hires, anniversaries and more – sent to Trenchless Technology from across the trenchless industry during the first quarter of 2018.

UNITED RENTALS
United Rentals Inc. announced March 8 that its board of directors appointed Matthew Flanneryas president of the company, in addition to his responsibilities as COO. Michael Kneeland, who became president and CEO of United Rentals in 2008, will continue to lead the company as its CEO.

"Matt Flannery is ideally qualified to serve in this expanded role. He is an engaging leader with a talent for inspiring our organization," Kneeland said. "As president, he will ensure that our company remains at the forefront of innovation, customer service and operational excellence."
Flannery joined United Rentals in 1998. He has over 25 years of sales, management and operations experience in the equipment rental industry, including extensive experience in all areas of the company's operations. In addition to chief operating officer, he previously served as United Rentals' executive vice president—operations and sales, and in various field management roles at senior, regional, district and branch levels.

SPECTRASHIELD
SpectraShield Holdings LLC announced March 9 that the company made an executive leadership change with the appointment of Steven T. Jenkins as its new president and CEO.
Jenkins has a successful 25-year track record of developing high quality service providers in the environmental protection industry.  SpectraShield Holdings, LLC is the parent company of SpectraShield manufacturer CCI Spectrum LLC and applicator, Concrete Conservation, LLC.

BASF
Underground industry veteran, Ed Paradis, is celebrating his one-year anniversary after joining BASF Corp.'s Construction Chemicals North America division. Paradis is responsible for underground construction sales and market development for injection systems in North America.
Paradis has served the chemical grout industry for more than 20 years with involvement in some of the country's highest profile projects, such as the chemical grouting for the Port of Miami Tunnel, Brickell City Center Project and Daytona Beach Band Shell Restoration and many others around the country.

Paradis contributes and advances the education of the underground construction industry through his active participation and board membership in various associations.  Using his vast experience as a contractor, sales representative and manager in the chemical grout market, he speaks nationwide for various organizations.

INFOSENSE
InfoSense Inc. announced that Walt Woodard has joined the company as the global sales director. Woodard has more than 30 years of sales, management and business development experience in a variety of capital intensive industries. He has an MBA and a BS in Chemistry from Georgia Southern University.

"We are excited to bring Walt on board. His background and experience will help us accelerate the adoption of the SL-RAT globally," said InfoSense CEO Alex Churchill.