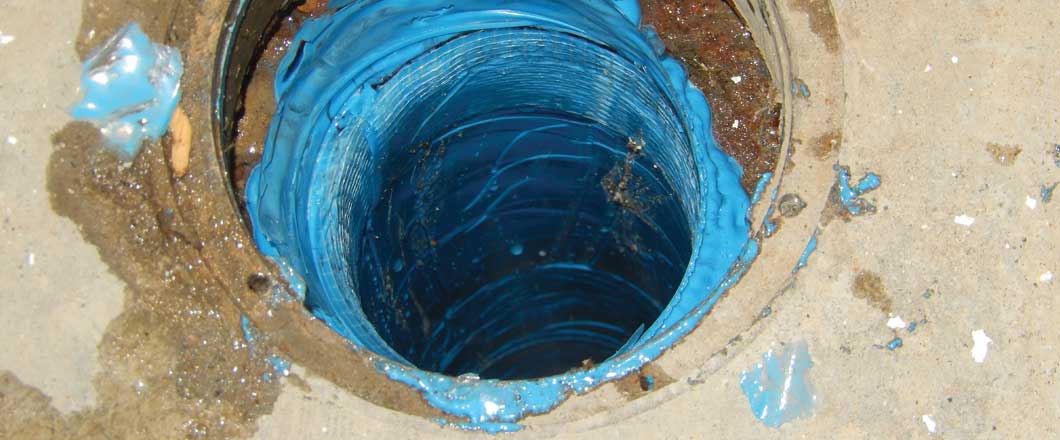 In December 2021, a general contractor in Québec was facing a difficult task, as defects were found in plumbing work previously done in the remote Nunavik community of Salluit, Québec.
Accessible only by plane (and sea when the waters are not frozen), Salluit is the second most northern community in La Belle Province, and has a population of around 1,500. Inuit communities such as Salluit in the Northern territories of Canada are isolated from larger population centers.
In such isolation, the consequences of a small failure can take epic proportions, so extra caution and meticulous planning must be taken every step of the way when it comes to rehabilitating underground pipes. The most experienced crew has to be mobilized since solutions have to come from inside the village without any advice from colleagues or foremen, as communication is nonexistent. Feeling "stranded" in such setting is not an exaggeration.
In this case, nine floor drains from 75 to 100 mm (3 to 4 in.) were found to be dislocated after an unexpected defrost allegedly made the underground move and compact after a new construction project at the Salluit Airport (YZG). Open joints were all in the vertical portion, hooking the floor drain on the new slab to P-traps already buried underground.
RELATED: NASSCO Report – Lafayette & White River Large Diameter Sewer Rehab Case Study
Fear that breaking the slab would create more problems in such harsh conditions drove the contractor, St-Christophe-d'Arthabaska, to look for out-of-the-box solutions and, in the end, Formadrain was called upon and cured-in-place pipe (CIPP) was the chosen solution to solve that problem.
In December, when the work was being done, villages in Nunavik are only accessible by air. The crew and equipment were transported on one of the weekly flights the general contractor charters. While that did allow for better control of the material and equipment needed by the crew, it also posed certain challenges. For example, weight was carefully counted as the plane was quite small, which meant the project managers had to ensure only necessary equipment and materials were packed, and nothing was left behind.
Temperatures in Nunavik average around 10 C (50 F) in the summer and can easily go down to -50 C (-60 F) in the bulk of winter. Because of its flat topography, high winds upward of 145 km/h (90 mph) and blizzards are not uncommon in the area. Work camps are sometimes completely shut down because going out of shelter is just impossible. The temperature during this specific project in Salluit was between -17 C (2 F) upon arrival and got down to -30 C (-22 F) upon departure. Wind chill on one of the days made it feel like -50 C (-60 F).
RELATED: Iconic 19th Century Hotel in Quebec Goes Trenchless
To ensure structural properties and complete cure in difficult conditions, Formadrain's proprietary epoxy and bi-directionally-woven fiberglass (for maximum strength) CIPP liners were selected. In such cold weather, an active curing method was an absolute necessity as the ground is close to freezing. Ambient cure liners were considered, as they would have likely saved some equipment hauling and ease the logistical side of things, but ultimately, they were deemed too risky in the short time frame the crew had for curing. As a result, steam cure was chosen.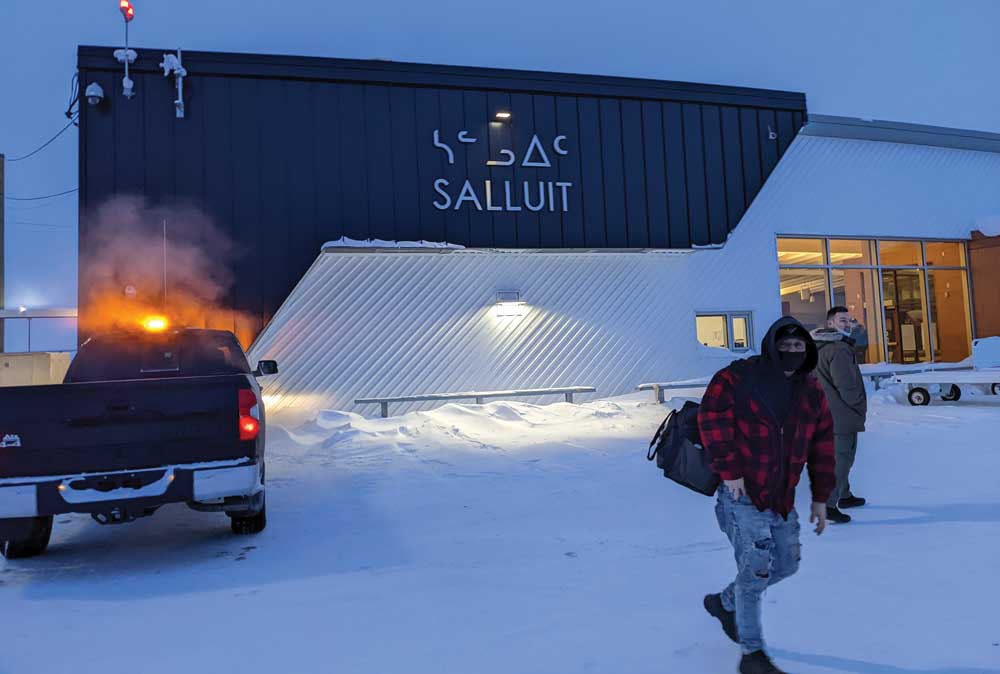 To ensure every portion of the drain was sealed, Picote full epoxy solids mastic was used to manually apply inside the drains/cleanouts between the ground and the CIPP. While that part of the repair was not structural, it bonded to the host pipe and sealed any remaining opening in the pipe that the CIPP could not properly adhere to. This time, ambient cure was deemed safe enough because it was in a heated space inside the building. This method would allow the lining contractor to seal both the dislocations and the threads from infiltration. Structural defects were handled first, with thread sealing second.
Liners were prepared on-site, pushed in place and steam cured for 45 minutes. The technology chosen could handle diameter transitions seamlessly because it consists of a fiberglass overlap and not a fixed size tube. A small workstation was setup on a ventilation dock used as a table and liners were built according to the manufacturer's specifications by an experienced crew. The steam unit used was a 350,000 BTU steam unit, skid-mounted and installed in a heated cabin to prevent any freezing. Around 30 meters of hose were necessary to run from the unit to the control station and then to the farthest liner.
RELATED: NASSCO Report – Minimizing Disruption with a Lateral CIPP Solution
Through difficult, spotty but constant communication and collaboration with the general contractor and Formadrain, the team delivered satisfactory, non-invasive results to a very challenging situation. While it is still too early to ensure 100 percent of infiltration is eliminated (as it was not active at that time of year and some infiltration points might not have been identified), all visible potential intrusion points were sealed to ensure that the underground piping at the Salluit airport is now watertight.
Carl Marc-Aurele is the vice president of Formadrain and a member of the NASSCO Lateral and Building Pipe Committee.