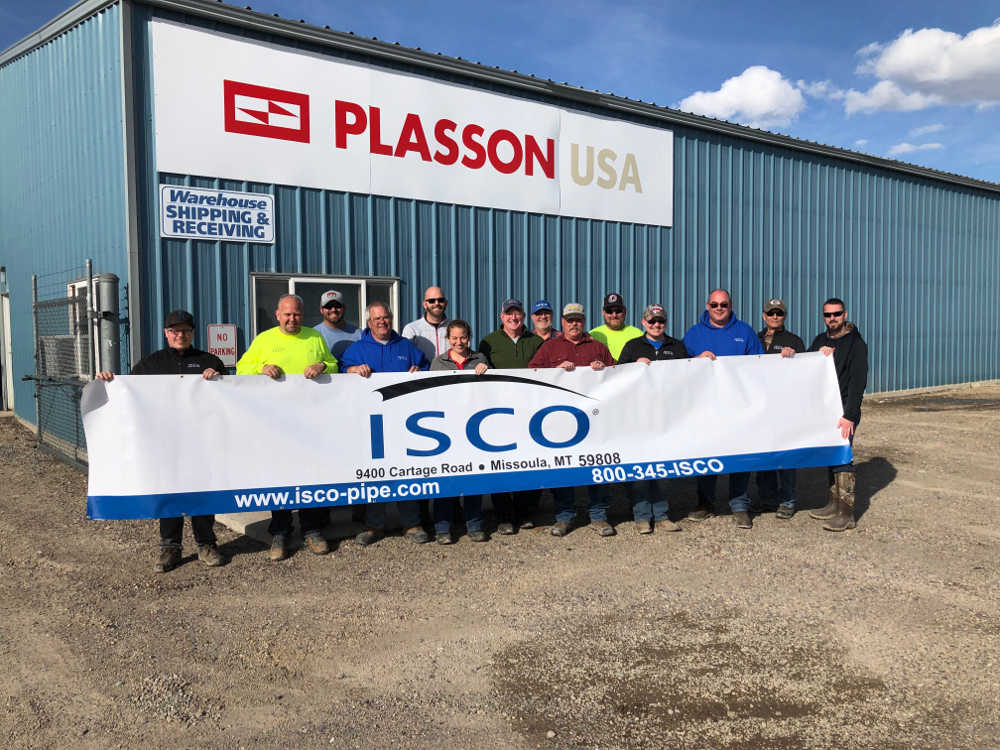 ISCO Industries Inc., a Louisville, Kentucky-based high-density polyethylene (HDPE) pipe supplier and fabricator has purchased Plasson USA.'s  HDPE fabrication plant in Missoula, Montana. The strategic acquisition allows ISCO to further expand in a previously difficult to reach area of North America.

"Our excellent customer service is the backbone of our company. It's predicated on our ability to serve the needs of our customers on a local basis," explained ISCO COO Lee Mizell. "We pursued this purchase in Montana to improve our ability to respond to our customers' needs in the northwestern United States and western Canada."
The Missoula plant will be the ninth HDPE fabrication plant in ISCO's network. Along with location, the acquisition brings employees with decades of experience in the HDPE industry. That knowledge is an invaluable resource for ISCO customers.

"Plasson has been a valuable supplier of ours for many years," said Jimmy Kirchdorfer, CEO and chairman of ISCO. "We're looking forward to continuing our relationship with them. The expertise of the team they have in place in Missoula is an exciting addition to our team."
The fabrication plant in Missoula is the latest addition to ISCO's network of plants in Kingman, Arizona, Salt Lake City, Utah, Louisville, Kentucky, Houston, Texas, Martinsburg, West Virginia, Baton Rouge, Louisisana, Wellford, South Carolina, and Mulberry, Florida.

SOURCE – ISCO Industries