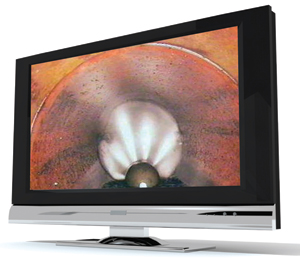 In an effort to set standards for safe and effective pipe cleaning, NASSCO Inc. has made a major commitment to the production of an extensive video focusing on best practices for cleaning and jetter usage.
  
The project will include information on equipment and tools, step-by-step instruction and safety tips for successfully cleaning pipes. It will cover basic information and benefits of pipe cleaning, followed by an overview of jetter and vacuum units, components and their capabilities, concluding with a demonstration of sewer cleaning from start to finish.
Funded primarily by sponsorships, a number of industry leaders have stepped up to support the production of this important educational tool. To date Vac-Con, Jack Doheny Companies and Vactor Mfg., a subsidiary of Federal Signal Corp., have each committed to a $10,000 Platinum sponsorship.  
Vac-Con was the first company to make this commitment, based on a need it saw for this type of educational tool. "This was a no-brainer for us," said Todd Masley, national sales manager for Vac-Con. "We build machines that apply to all of the trenchless segments, so our support in both sponsoring this video and contributing our knowledge to the content make sense. We have a network consisting of more than 90 dealers around the world.
"And it has been our experience that training and awareness of how these machines work, as well as education about the different applications, is a critical issue. There has been a gap in some areas, due to the fact that some communities and smaller contractors don't take the training as seriously as they should. This video will be an important step in getting more people involved on a global level."
Kay Doheny, senior vice president of Jack Doheny Companies, explains why she did not hesitate to commit to this project. "NASSCO is a very dynamic group and we know they will put out a quality product. We also understand the importance of this project and want to give back to the industry which is moving at an incredible pace. Equipment, accessories and sewer cleaning techniques are constantly changing and improving. This video will focus on a wide variety of important and basic sewer cleaning concepts and will be a valuable tool for everyone involved in the sewer cleaning industry. Aside from new hires and trainees, this video will also support the education of insurance companies, banks, and even city council members who may not understand the process. Everyone involved will benefit."
NASSCO's decision to develop this video furthers the organization's mission to set industry standards for the rehabilitation of underground pipelines while assuring the continued acceptance and growth of trenchless technologies. It also dovetails with the mission of Vactor's parent company, Federal Signal Corp.
"First and foremost, we believe in a managed approach to sewer cleaning, as well as its inherent benefits to the well-being of communities and work forces around the world," said Brett Hart, product manager for Vactor. "Part of our mission is to protect communities and the environment on a global level, so our support of this video complements that mission and will work to accomplish those goals."
Hart further explained his belief that an additional benefit of this video would be awareness for buried asset management by providing evidence that it's better to be proactive than reactive. "I think it is much better to share the inherent benefits of being on the front side of an issue, such as sewer overflows or street flooding, rather than always reacting to disruptions, and this video will help that effort," Hart said.
Silver sponsors to date include Applied Felts, Compliance EnviroSystems, CIPP Corp., Duke's Root Control, Insituform Technologies, LMK, Logiball, Mar-Tech, Pro-Pipe, Sewer Equipment Co. of America and Visu-Sewer. The video is expected to be completed by late summer 2011 and will be distributed via a number of outlets, including nassco.org, sponsor websites, on DVDs, at tradeshows, through direct mail, to trenchless and other industry trade media, on YouTube and via other on- and off-line distribution channels.

This article was provided by NASSCO Inc.
Vacall
Vacall Industries has extended its line of combination sewer cleaners by introducing the AllJetVac with a rear-mounted hose reel. The model was designed for customers who prefer rear-mounted reels, instead of Vacall's traditional front-mounted reel.
Contrasting the standard front-mounted reel AllJetVac, the rear-mounted reel combination sewer-cleaner offers a change for customers who favor the hose at a location away from the engine.
The new models feature: Heavy-duty tailgate design with vault style latches and dual cylinder lift system allowing optimized rear seal performance; low-profile design [of both front and rear mounted reel machines] reducing overhead clearance to 11-1/2 ft; lifetime warranty on Vacall debris tanks with 6-, 8- or 10-yard capacities; and efficiency to clean out clogged sewer lines and remove debris using superior jetting and vacuum forces.
Vacall continues to offer the traditional front-mounted reel AllJetVac, as well as the rear-mounted reel, to match customers' preference while maintaining their optimum sewer cleanout abilities.
DEPRAG
A resilient milling robot can carry out the dirty work in drainage pipes. Extremely small and also extremely tough, it eats through any obstacle in the drain networks. A milling robot is inserted through a manhole into the defective drain pipe. Now the preliminary work can begin for perfect repair. Debris is cleared, pipe sockets straightened, protruding supports beveled and in-growing roots removed. The entire operation is monitored by the inbuilt camera and documented on DVD. DEPRAG is a leading supplier of air motors and have developed a little powerhouse within the milling robot that never gives up, even when confronted the worst imaginable filth.
Air motors are ideal for use in extreme conditions due to their construction. The air motor, which drives the milling head, is only 118-mm long and 57-mm wide. A power output of 600W, nominal torque of 0.95 Nm and speed of 12,000-rpm make this drive ideal for application in even the smallest spaces.
NozzTeq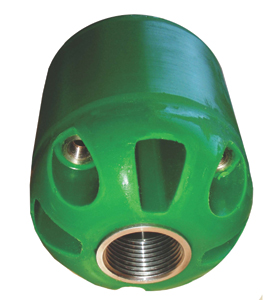 NozzTeq introduces a new sewer or storm cleaning nozzle called the BL Swiper, patent pending for pipe sizes 8 to 18 in. The construction of the BL Swiper is made to optimize the cleaning effect by using both the water flow from the jets and air flow in the pipe. The water flow, through the pressure in the jets, creates a jet stream and the jet streams create thrust through a number of air channels. The number of air channels is equal to the number of water jets i.e. a nozzle supplied with four water jets are supplied with four air channels. The channels are placed in the center of the nozzle meaning that the total force generated by the nozzle, both air and water force, are used to clean the pipe cost-effective.
Tests performed with the BL SWIPER has been determined that the flow rate can almost be cut in half, compared with normal flow needs. The pressure has a direct impact on the cleaning ability of the BL SWIPER. By increasing the water pressure, the thrust power will also accelerate, decreasing the total cleaning time.
StoneAge Tools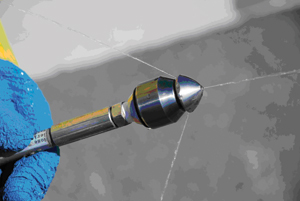 The Warthog WV-1/4 is the newest member of the Warthog family. It differs from StoneAge's other Warthog tools in that it features a revolutionary maintenance-free design, eliminating the need for field maintenance and replacing seals. You can expect the WV-1/4 to cut roots, clear grease, ice blockages and remove hard mineral deposits faster and more efficiently than ever before.
This tool performs to the same superior standards as the entire family of Warthogs by providing a rotating head with impressive nozzles to clean the toughest applications. Simple, effective and requires no maintenance.