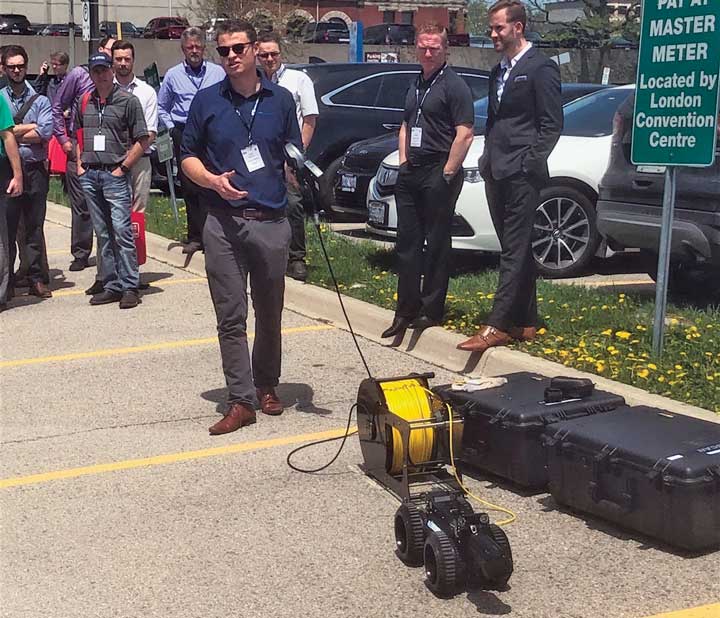 Since last checking in with our Summer 2021 issue, I attended what I hope to be the last virtual conferences for the foreseeable future.

The first, in May, was the Virtual Trenchless Technology Road Show. The second, the UESI 2021 Pipelines Conference, wraps up as I write this. In both instances, I viewed sessions that I hope to meld into future content for Trenchless Technology Canada. If you attended or presented at either conference and saw something that you think would be important to reach the Canadian trenchless community, drop me a note. My contact information is at the end of this column.
While I appreciate the effort that goes into making these virtual events a success, and I find value in the technical presentations, I do miss the in-person interaction, which helps me to better understand the trenchless community in Canada.

Not one to dwell on past events, I — like so many of our colleagues in the trenchless industry — look forward to the 2021 No-Dig North conference and trade show set to take place Nov. 8-10 in Vancouver, British Columbia. For those who may not know, the Benjamin Media team is based out of Cleveland, Ohio, so we're happy to see that the border reopened and we can travel north for this conference.
Interestingly enough, because of the pandemic, the last Canadian event I attended was the inaugural No-Dig North in Calgary in 2019. If 2021 is anything like that event — which I suspect it will be — I strongly encourage trenchless professionals from across the country to register and make every effort to attend. The technical sessions and the networking are top notch and what you would expect to find at the NASTT No-Dig Show, but with a Canadian focus.

RELATED: No-Dig North Returns – Trenchless Conference and Tradeshow Ready to Convene in Vancouver
Trenchless Engineering
Our Winter 2021 issue will land in your mailbox or inbox in December. With that in mind, I wanted to reach out and let you know that I am working on an engineering focused story to connect with Trenchless Technology's annual Top 50 Trenchless Engineering Firms of 2021 list, which also publishes in December. While making the Top 50 list is a highlight, taking part in the survey regardless of company size is important. This annual survey helps us get a big picture overview of how the trenchless industry is faring in North America.

For 2021, we've made some tweaks to our reporting to highlight Canadian revenue separately. The plan is to create a list of the Top Canadian Trenchless Engineering Firms and publish that in our pages. If you work for an engineering firm, make sure your company is included in the list by visiting trenchlesstechnology.com/engineering-survey and competing our survey.
Person of the Year
Trenchless Technology has presented its Person of the Year annually since 1993. The Person of the Year is chosen based on the individual's recent achievements, lifetime achievements and demonstrated leadership abilities, and selected by a committee of peers.

If you know someone who you believe is worthy of Person of the Year honours, visit trenchlesstechnology.com/trenchless-technology-person-of-the-year-nominations and submit a nomination. Deadline for nominations is Oct. 15.

Closing Thoughts
The goal of the Trenchless Technology Canada as a brand is to connect the Canadian trenchless industry. Doing so takes input from system owners, contractors, engineers, suppliers and manufacturers alike. To that end, I am always available to discuss the industry whether it be via email, a phone call or a video chat. Feel free to reach out to me by calling 330-752-1916 or emailing me at mkezdi@benjaminmedia.com, with news and story ideas or other ways in which we can improve the magazine to better connect the Canadian trenchless industry.

Mike Kezdi, Managing Editor
E: mkezdi@benjaminmedia.com
O: 330-752-1916