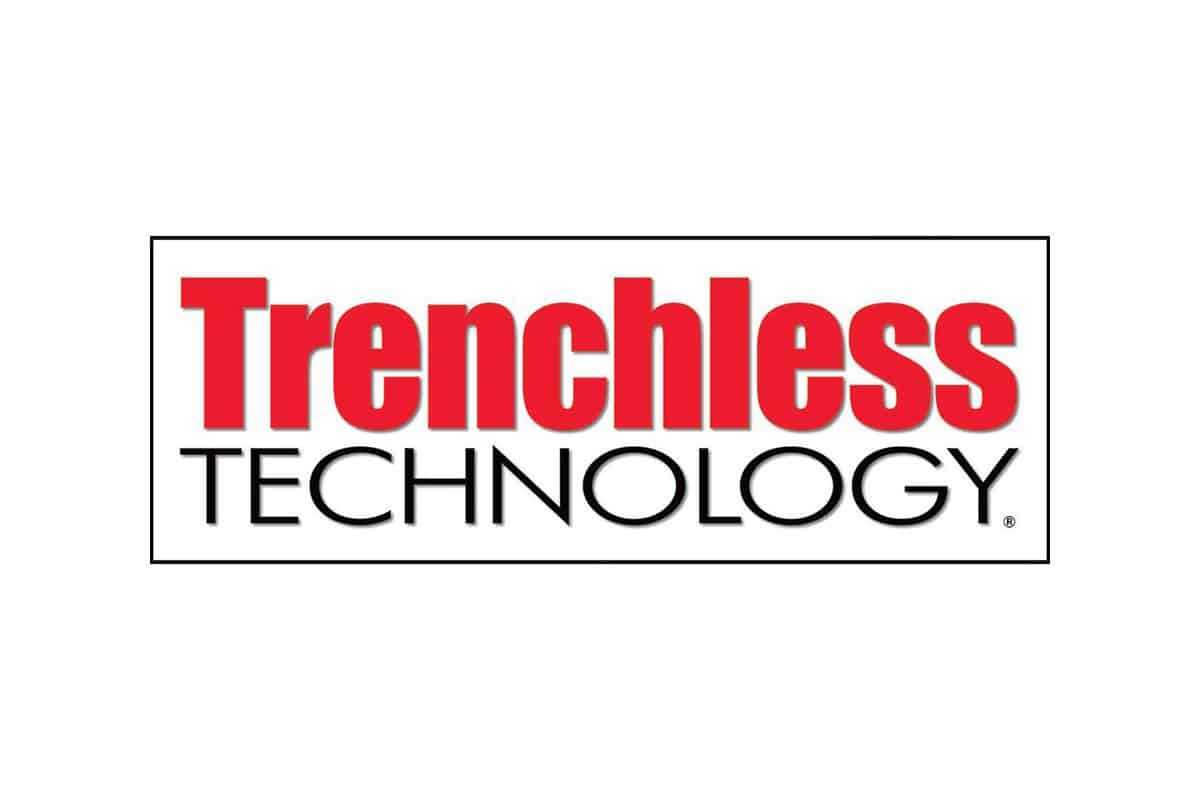 Trenchless Technology magazine is pleased to announce the recipient of its 2022 Trenchless Technology Person of the Year: Derek Potvin, P.Eng., who has had a long and distinguished career in the trenchless rehabilitation sector, serving as an engineer, educator and is a past NASTT chairman.

Potvin is also just the second Canadian to be selected as the Trenchless Technology Person of the Year — an honor first bestowed on deserving trenchless professionals in 1993. The Trenchless Technology Person of the Year Award is considered the most prestigious trenchless industry award.
Potvin is president of Robinson Consultants, an Ottawa, Ontario-based multi-disciplinary consulting engineering firm that provides engineering services, which includes trenchless technology, asset management and municipal infrastructure. He also has an extremely long tenure of service to the trenchless technology industry.

"We congratulate Derek Potvin on his selection as our 2022 Trenchless Technology Person of the Year. His practice, promotion and passion of the trenchless industry, particularly in the area of rehabilitation, has ascended him to the top levels of the industry," says Trenchless Technology managing editor Mike Kezdi, who coordinated the Person of the Year selection process. "An advocate and leader of trenchless technology, Derek is a most deserving choice for this year's highest industry honor."
When notified of his Person of the Year selection, Potvin was moved and touched by the honor. "Being named Trenchless Technology Person of the Year is very humbling and I am honored to be included amongst a highly respected group of recipients," says Potvin. "Receiving this honor has prompted me to reflect on my 25 years in the trenchless industry and the innovative, creative, dedicated, and committed people who are a part of it. I am grateful that my contributions have had an impact to this industry."

Potvin earned his degree in civil engineering from the University of Ottawa. He started working for Robinson Consultants in 1987 as a student on a Co-Op term and became a full-time employee in January 1990. After attending his first NASTT No-Dig Show in 1995, he received a call from the City of Ottawa Engineering Department about a chance to work on a large diameter water main rehab project. Using knowledge he gained at No-Dig, he realized that trenchless was the best and least disruptive approach. And the rest, as they say, is history.
Potvin soon embraced the volunteer spirit of NASTT and began a lengthy relationship with the local Regional Chapter. He subsequently joined the Board of Directors of the Great Lakes, St. Lawrence, and Atlantic Chapter and, in 2004, was appointed as the Chapter Treasurer. Potvin continued to attend the NASTT No-Dig Shows as a regular presenter in the technical paper program and as a volunteer NASTT Good Practices Training Instructor for well over a decade. As an instructor, he presented at NASTT No-Dig Shows, Regional Chapter Events and at other partner conferences such as the APWA Congress.

Potvin has also presented at the International Society for Trenchless Technology No-Dig events and represented North America as part of an expert panel discussion at the ISTT show in Brazil. In 2010, Potvin, along with two other Canadian engineers, was invited to Cairo, Egypt, to provide a course on municipal infrastructure management, including trenchless technology.
Potvin also co-authored NASTT's Introduction to Trenchless Technology Rehabilitation Methods Good Practices Guideline. He became a NASTT director in 2010 and he volunteered on numerous committees and eventually became NASTT Vice Chair. This appointment led to Potvin to becoming the NASTT Chair for 2013 and 2014.

His time as NASTT Chair included growing the NASTT staff complement to aid with growth of the society; building relations with ISTT and its societies; revamping and updating of the NASTT By-Laws; and perhaps most importantly the development of the NASTT Strategic Plan. His term delivered constructive change and substantial growth to an already vibrant society.

Potvin will be formally recognized for this honor Monday, April 11 at NASTT's 2022 No-Dig Show Kick-Off Breakfast at the Minneapolis Convention Center in Minneapolis.

About the Award
The Trenchless Technology Person of the Year has been awarded annually since 1993 to individuals representing significant recent achievement and lifetime achievement, and who have exhibited outstanding leadership in the advancement of trenchless technology. It is determined by a selection committee comprised of industry professionals.

To learn more about past recipients and to nominate a trenchless professional for the award, visit trenchlesstechnology.com/2023-trenchless-technology-person-of-the-year-nominations.