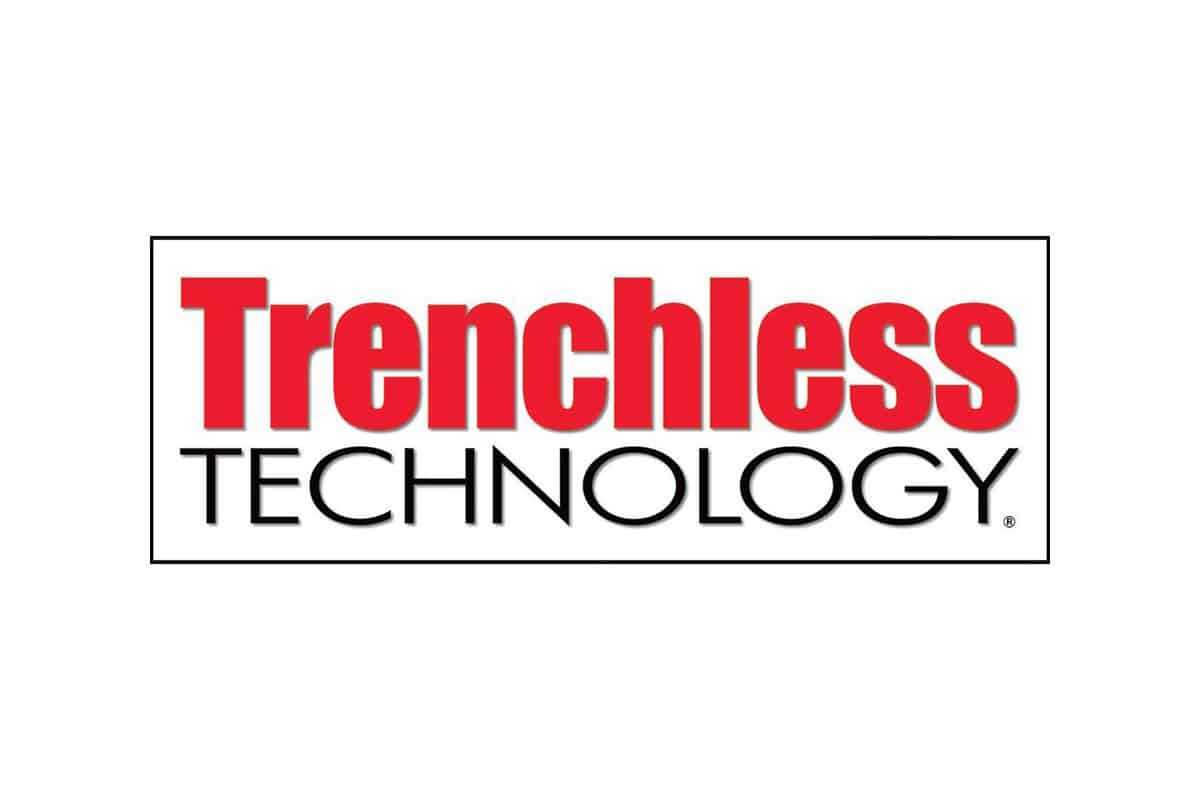 Trenchless Technology magazine is pleased to announce the recipient of its 2020 Trenchless Technology Person of the Year: Siggi Finnsson, who has had a long and distinguished career in the trenchless industry as a horizontal directional drilling (HDD) advocate and educator.

Today, Finnsson serves as a product manager at Digital Control Inc. (DCI), a pioneering company that creates and develops advanced HDD locating and guidance systems. He has a long list of accomplishments in the trenchless industry spanning the past two and a half decades.
"We congratulate Siggi Finnsson on his selection as our 2020 Trenchless Technology Person of the Year. His overall body of work in promoting the trenchless industry, in particular horizontal directional drilling, speaks for itself," says Trenchless Technology editor Jim Rush. "A true advocate and leader in the HDD industry, he embodies the spirit of an individual deserving of such an accolade."

Finnsson was honored and taken aback by the news of his selection. "I'm equally surprised and humbled by the nomination and ultimate selection of my peers in the industry," says Finnsson. "But first and foremost, I am thankful for having had the opportunity to be part of this very fascinating and vital industry as it has prospered and grown. There are still a lot of problems that need solving and I am excited about the opportunities before us."
Finnsson has a mechanical and industrial engineering background and has been involved in the underground construction industry since 1989. He started his career with The Robbins Co. His experience at The Robbins Co. included large- and small-diameter machines, and spanned marketing, engineering and project coordination. Finnsson joined DCI in 1995 and has been involved in the development of most of DCI's locating products, in addition to working in customer service and marketing activities. He is currently a product manager, primarily involved with new product development and product and design definitions.

RELATED: View our profiles of past Person of the Year winners here.
One of his first positions at DCI was as customer service manager-Europe, in which he was responsible for establishing a service and sales channel presence in Europe. Primary activities involved channel management, training of channel partners and their customers and facilitating other service-related issues. His main contributions have been in the domestic and global promotion of walk-over locating technologies used in horizontal directional drilling technology for installation of various underground utilities.

Finnsson has always been a passionate advocate of the trenchless industry and has worked to bring new initiatives to the forefront. He has given many technical presentations at various HDD training courses, including the HDD Academy, which is hosted annually by Benjamin Media and Arizona State University's Del E. Webb School of Construction.
In the late 1990s, he was also one of DCI's representatives at the California Department of Transportation (CalTrans) HDD Seminars that were organized by NASTT to help educate CalTrans inspectors and environmental monitors on HDD technology. He also is a regular speaker at the annual NASTT No-Dig Show, as well as other industry events.

RELATED: Drill Master: What to Consider When Purchasing a Locating System

Finnsson served as a member of the HDD Consortium that helped launch the Horizontal Directional Drilling Good Practices Guidelines, co-authored by Drs. Sam Ariaratnam and David Bennett. Since its first edition in 2001, he has continued to provide technical review guidance for each of the three subsequent editions of the HDD Guidelines.  Finnsson was also a member of the Trenchless Technology Electronic Drillmasters Board, a regular column written and peer-reviewed by industry experts on issues pertaining to locating and tracking.

Finnsson will be formally recognized for this highly prestigious honor Monday, April 6, at NASTT's 2020 No-Dig Show Kick-Off Breakfast at the Colorado Convention Center in Denver. He will be presented the award by Trenchless Technology publisher Bernard P. Krzys.

About the Award
The Trenchless Technology Person of the Year has been awarded annually since 1993 to individuals representing significant recent achievement and lifetime achievement, and who have exhibited outstanding leadership in the advancement of trenchless technology. It is determined by a selection committee comprised of industry professionals.

RELATED: 2021 Trenchless Technology Person of the Year Nomination Form