Waterjet Technology Basics & Beyond Virtual Short Course
Plans are under way for a virtual presentation of WJTA's popular daylong Basics & Beyond Short Course. The course offers an applied introduction to waterjet technology and in-depth treatment of key areas, suitable for anyone with an interest in high pressure applications. The course was scheduled to be presented live, onsite in conjunction with the now cancelled 2021 WJTA Conference & Expo.

Chaired by Hugh B. Miller, Ph.D., associate professor, Colorado School of Mines, the Basics & Beyond Virtual Short Course will be delivered by expert faculty from industry and academia. The course will be presented in a series of two-hour sessions from 10 a.m. to noon Central Time, on Jan. 11, 18, 25 and Feb. 1, with recordings and supplemental materials available to registrants.
The preliminary schedule for the Waterjet Technology Basics & Beyond Virtual Short Course is as follows:

Jan. 11

• History

• Applications

• Equipment Considerations

Jan. 18

• Safety

• Cleaning Applications

Jan. 25

• Field Cutting Applications

• UHP & Abrasive Cutting Applications

Feb, 1

• Surface Preparation

• Sewer Cleaning

• Hydrodemolition
Remote Proctoring Option for WJTA Computer-based Training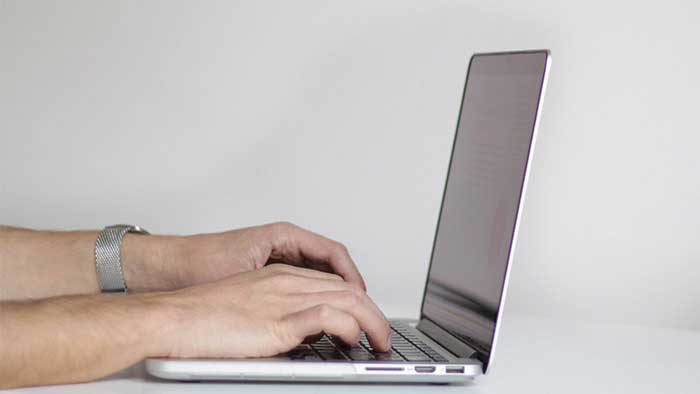 A new remote proctoring option for WJTA's computer based Hydroblaster Foundational Training (FT) is available now. This new delivery option increases the ease of access to the course within the United States, creating an alternative to delivery through a safety council or proctored tablet streaming.
The remote proctoring option developed by the Health and Safety Council (HASC) allows trainees to complete the FT course from any computer with a camera while being remotely monitored to ensure program integrity. The new option eliminates the need to have a proctor onsite monitoring the training throughout the 3-hour course.

WJTA's FT module, which was recently updated with content revisions, provides trainees with an overview of hydroblasting safety best practices, which are then reinforced in the instructor-led, hands-on Field Verification (FV) training.
WJTA's partnership with HASC enables state-of-the-art instruction and delivery methods for the association's hydroblaster training and certification program.

For more information on WJTA training and certification, contact Peter Wright at wrightp@wjta.org.

WJTA Board of Directors Takes Office
On Nov. 9, the newly elected WJTA Board of Directors took office. New board members are David Beckum, Augusta Industrial Services; Jerry Carter, SPIR STAR; Bradley Coble, Covestro; Dee Green, USA DeBusk; and Bill Shaw, Evergreen North America. Bill Krupowicz, Jetstream of Houston LP; Jimmy Peck, MPW Industrial Services; and Bill McClister, Consultant, were also re-elected to the Board of Directors.

Board members who continue to serve current terms on the Board of

Directors are Jim Ashmead, DuPont Specialty Products; Luis Garcia, Northern Safety and Industrial; Kerry Siggins, StoneAge Inc.; and Drew Waltenbaugh, NLB Corp.

Retiring from the WJTA Board of Directors are Bill Gaff, Gary Noto and George Savanick, Ph.D., all of whom served multiple terms of office on the board and held executive office. Gaff served several terms as chairman and was instrumental in the establishment of the WJTA

Expo and in encouraging the active participation of industrial vacuum service providers and manufacturers. Noto led the establishment of WJTA's Hydroblaster Training and Certification program, facilitating the partnership with the Health and Safety Council (HASC) and gathering the support of leading industrial contractors and asset owners. Finally, Savanick represents the last founding member of WJTA to serve on the Board of Directors and has held executive offices throughout his tenure, including President and Treasurer. Savanick has also served as editor of the WJTA's Jet News since the early 1980s.

Preparations Underway for WJTA 2022
Following the cancellation of the 2021 WJTA Conference & Expo, preparations are under way for the 2022 WJTA Conference & Expo, which will be held Nov. 2-3 in New Orleans, Louisiana. Exhibit space is available, and many exhibitors have elected to rollover their deposits to next year's event.

Awards and conference whitepapers scheduled to be presented in 2021 have also been postponed to the 2022 Conference & Expo, and additional awards nominations and conference abstract submissions are being solicited.

For details on the 2022 WJTA Conference & Expo, visit WJTAExpo.com.