The Vortex Companies, a leading provider of advanced trenchless water and sewer technologies and infrastructure renewal services, announced the appointment of Dave Fletcher to the newly created role of chief commercial officer.
Fletcher will develop a long-term commercial and expansion strategy for Vortex products in key strategic markets and closely collaborate with Vortex Products Division president, Andrew Gonnella.
RELATED: Product Showcase – Vortex AccuPower High-Pressure Water Blaster
"It's truly a pleasure to make this announcement", stated Mike Vellano, CEO of The Vortex Companies. "Dave's global industry knowledge, salesmanship and negotiation skills will fill a vital role in the continued commercialization of our entire portfolio."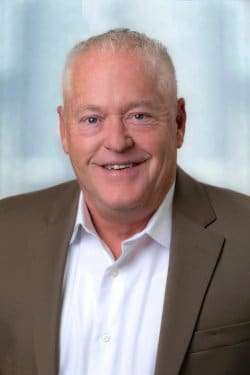 "I've enjoyed a long and successful business relationship with Vortex and believe our partnership has helped contribute to its growth," said Fletcher. "I'm extremely excited to now be a part of the Vortex team and look forward to helping them form new strategic sales relationships and grow their product line."
Prior to joining Vortex, Fletcher led business development efforts for Applied Felts and MaxLiner USA, global leaders in cured-in-place pipe (CIPP) liner and resins.
"Dave's understanding of how all of our products work together will help in developing tailored commercial strategies across our entire product line to maximize growth in all market segments," added Vellano.
SOURCE – The Vortex Companies