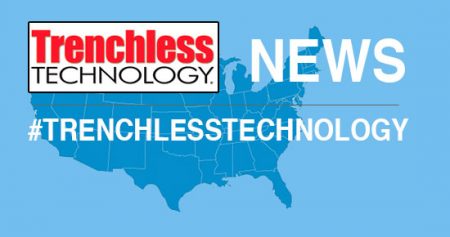 Underground Construction Supply (UCS) Mexico is the sole Akkerman Inc. equipment representative in Mexico and Central America.
RELATED: Akkerman Inc. Marks 40 Years
In the last two decades, Akkerman equipment has been prominent in the emerging trenchless market in Mexico and Central America, resulting in many key contractors' adoption of trenchless methods into their service portfolios. The Comisión del Agua del Estado de México (CAEM) in Mexico City Owners has shown strong support for these methods in its effort to upgrade sewer and water infrastructure.
To date, more than 100km of pipe has been installed with Akkerman guided boring, manned pipe jacking, slurry microtunneling and earth pressure balance systems in Mexico City. The first Akkerman pipe jacking system, an excavator shield, was sent to Mexico in 1994 for a demonstration project in Chalco Nuevo and followed later in the year by a TBM sale for the Colector Franc SCO Villa, Zonia IV project.
In 2012, the first guided boring system was used on the Subcolector San Marcos project, followed by the first Akkerman slurry microtunneling system in 2014 for the Colector Los Reyes de la Pas project. Most recently, an earth pressure balance system was shipped in 2015 for the Colector Emiliano Zapata project in Ecatepec, which was completed in February.
UCS Mexico was established in 2013 to support the booming underground construction market in this region and has since diversified to address contractors' needs in the trenchless pipe jacking and tunneling, HDD, pipe bursting, trenching and vacuum excavation markets. UCS Mexico also offers service, aftermarket parts, and lubrication expertise. They employ over two dozen underground construction specialists, who represent various equipment manufacturers and territories throughout the region.
"We feel fortunate to have formed a relationship with UCS Mexico and are confident that they will serve our customers' needs with competence and efficiency," says Jason Holden, director of sales at Akkerman. "Ing. Sergio Alvarado Martin (CEO UCS Mexico)is incredibly knowledgeable of the trenchless industry and is a great resource for pairing our equipment with projects in Mexico and Central America. Sergio is a motivated, energetic and driven company owner and it is these qualities that have allowed UCS Mexico to become one of the leading suppliers of trenchless products in the region."
For more information, visit
ucsmexico.com.