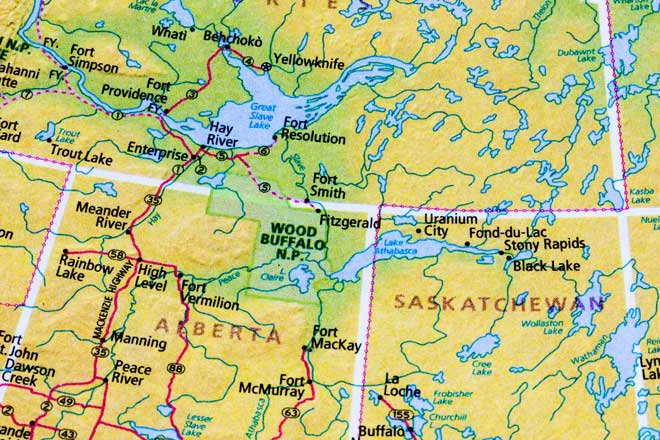 CUIIC
The Canadian Underground Infrastructure Innovation Centre (CUIIC) at the University of Alberta recently celebrated its one-year anniversary and would like to thank our more than 55 member organizations across Canada and the United States for their continued support of education and research in the underground infrastructure industry. We recently held the first CUIIC Innovation Forum and AGM on May 25, at the University of Alberta and focused on the latest research in underground construction. Presenters showcased cutting-edge solutions and major trends in underground infrastructure followed by a tour of the University's lab facilities. Thank you to all who attended. CUIIC Academy webinars continue to be a great success, bringing in hundreds of attendees each month to learn about pressing topics related to the underground sector. Registration for the webinar series is free and open to anyone interested. This also includes a live Q&A session for all attendees to participate in. Watch for upcoming webinar topics on the academy.cuiic.ca website or CUIIC LinkedIn. Planning is under way for the 2023 Safety Academy to be held Nov. 29-30 in Edmonton. The Safety Academy experts will present a two-day course that is designed to equip attendees with knowledge related to underground construction safety, regulation, challenges and innovation. Attendees will get the chance to learn about the pressing issues and most up-to-date policies related to a wide range of underground construction safety topics. Registration is underway and made available through academy.cuiic.ca. New CUIIC Members are always welcome, for more information about membership, please contact Alyscia Sutch at cuiic@ualberta.ca or visit cuiic.ca.
NASTT BC
As we enter the 2023 spring season, NASTT BC is proud to report on our recent accomplishments in promoting and advocating for trenchless technologies. Over the past year, we have welcomed new members to the board who bring fresh perspectives and new ideas. We believe that their contributions will strengthen our ability to support the trenchless industry in British Columbia. One of our recent fun initiatives was a trenchless technology pub night. This event provided an opportunity for industry professionals to connect and discuss emerging trends and innovations in a relaxed and informal setting. In addition, we have planned a cured-in-place pipe (CIPP) course for our members. This course will provide in-depth knowledge on CIPP, which is a popular trenchless technology used for rehabilitating pipelines. We believe that this course will be of great value to our members and will help them stay at the forefront of the industry. Looking ahead, we are excited to attend the No Dig North conference in Edmonton this fall. This event is an excellent opportunity to network with other industry professionals and learn about the latest advancements in trenchless technologies. Overall, we are proud of the progress we have made in promoting and advocating for trenchless technologies in British Columbia. We remain committed to supporting the industry and are confident that our upcoming initiatives will further enhance our ability to do so.
NASTT GLSLA
The Great Lakes, St. Lawrence & Atlantic Chapter has been busy planning our first technical seminar "Trends in CIPP" which took place May 24 in Mississauga, Ontario. This unique seminar – a first-of-its-kind for our chapter – brought together experts and users of the technology to share information on topics of interest to engineering professionals, who are looking to begin or expand their use of CIPP to rehabilitate sanitary and storm water collection systems as well as water transmission and distribution systems. Some of the topics presented included CIPP basics, what should be designed and what should be left up to the contractor, standards and specifications, CIPP testing, inspection and of course new advancements in CIPP. We are looking forward to planning more seminars in the future. For more information on our activities, visit glsla.ca.
NASTT NW
We've had an interesting year at the NW Chapter. We changed our AGM date to coincide with No-Dig North in fall, rather than holding it at the NASTT No-Dig Show. We carried out our board renewal process and board member terms will be migrated to correspond to the new AGM dates. Current board members are George Bontus, chair; Raven Sharma, vice-chair; Chaoshi Hu, secretary; and Keith Moggash, treasurer. We are fortunate to have a great board, and look forward to continuing the path that Shane Cooper, past chair, has set us on. Our board will be meeting soon to work on putting a couple of key pieces in place, including expanding our Student Chapters and offering more opportunities for learning and face-to-face connections across the Chapter. We will establish local committees in at least the five major centers in our area and welcome any existing and new members who have an interest in contributing. The local initiatives will include continuing our luncheon series in Edmonton and Calgary, and setting up similar activities in Saskatoon, Regina and Winnipeg. A key part of the past year for the NW Chapter has been working with NASTT to plan No-Dig North 2023 in Edmonton Oct. 23-25. Chris Lamont (lamontc@ae.ca) is the chair of the Planning Committee and Craig Pass (passc@ae.ca) is chair of the Technical Program Committee. They have assembled a great team and are working diligently with NASTT to prepare a great conference and technical program. Please reach out to either if you'd like to volunteer.
EDITOR'S NOTE: Association Updates is a special section in each issue of Trenchless Technology Canada that offers those associations affiliated with trenchless construction projects an opportunity to update the public on recent association activities. This is a space to share information on new members, research opportunities, events, etc. There is no charge to have information included. Email Mike Kezdi, managing editor, at mkezdi@benjaminmedia.com to have your information included in an upcoming issue. The next issue of Trenchless Technology Canada is slated for September. Deadline for submissions is Aug. 1.