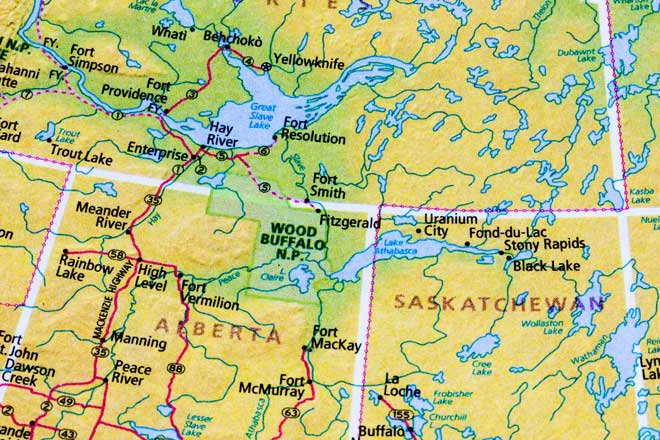 CERIU
The Centre for Expertise and Research on Infrastructure in Urban Areas' (CERIU) trenchless technology experts, the forerunners of the trenchless technology in Quebec, have a common goal: to make new technologies available to municipalities and other stakeholders, and to prepare the next generation. Several projects are being developed with our partners to make the new techniques accessible through technical sheets, guides and training. In fact, we are currently updating our Trenchless techniques sheets. Each fact sheet gives a quick overview of the trenchless technique as well as information of interest that will allow municipalities and contractors to choose the techniques that best fit the problems encountered. CERIU organises an annual event, called INFRA Convention. It is an essential and much-anticipated meeting place for municipal professionals and experts in urban infrastructure, contractors and so on. Several topics are covered including trenchless techniques, stormwater management, asset management, etc. This year, the conference will be held in hybrid mode, allowing those who can travel to follow conferences live. For more information on the event, the documents and training developed by CERIU can be consulted at ceriu.qc.ca. For more information on CERIU's trenchless initiatives, contact Celia Abbas, P.Eng., M.Eng., project manager, head of permanent advice on underground and surface infrastructure at celia.abbas@ceriu.qc.ca.
CUIIC
The Canadian Underground Infrastructure Innovation Centre at the University of Alberta (CUIIC) was established just under a year ago and already has 50 member organizations across Canada and the US. This includes manufacturers, suppliers, contractors, consultants, utilities, municipalities, non-profit agencies, and others with an interest in advancing underground construction. New members are always welcome, for more information about membership, please contact Alyscia Sutch at cuiic@ualberta.ca or visit our website at cuiic.ca. CUIIC webinars started in Fall 2022 and have been successful in sparking discussion around topics related to the underground sector. Previous CUIIC webinars have included topics such as reconciliation as an engineer, the legal aspects of underground construction and machine learning depiction for underground infrastructures. Webinars will be held throughout 2023 on the first Thursday of each month. Watch for upcoming webinar topics on the CUIIC website or LinkedIn. Registration for the webinar series is free and open to anyone interested. Planning is under way for the 2023 Pipeline Rehabilitation Academy to be held on March 21-22 in Mississauga, Ontario. We anticipate a packed agenda and many interesting discussions at this event. The first day will focus on building a successful gravity and pressure pipeline rehabilitation program, and the second day will follow up with topics related to pressure pipe rehabilitation and design, as well as quality assurance and quality control. This event will be followed by the 2023 Safety Academy on Nov. 29-30. The first CUIIC Innovation Forum is planned for May 25 at the University of Alberta. This is a members-only event focused on the latest research in underground construction, as well as the Annual General Meeting. We look forward to meeting many of our members in person at this event and working together to advance innovation in underground construction.
NASTT BC
The North American Society for Trenchless Technology British Columbia Chapter is committed to promoting and advancing the responsible and efficient deployment of trenchless technology. The Chapter, with the help of its dedicated volunteer board, has continued to meet monthly and maintain its focus on promoting the industry, even amidst the challenges posed by the COVID-19 pandemic. Along with the two other Canadian NASTT chapters, we held a successful No Dig North tradeshow in Toronto in October 2022 and look forward to another successful show this fall in Edmonton. Locally, the Chapter is excited to host educational sessions on various trenchless technologies, providing valuable opportunities for industry professionals to learn and grow. In addition, the NASTT-BC Chapter looks forward to hosting social gatherings to help build and strengthen the trenchless community. These events will provide valuable opportunities for industry professionals to network and connect, further promoting the benefits of trenchless solutions. The Chapter also supports future talent through its annual award to Camosun College's School of Trades & Technology, demonstrating its commitment to advancing the industry for future generations. With its dedicated volunteer board, the NASTT-BC Chapter remains a leading voice in promoting and advancing trenchless technology. For more information, visit nastt-bc.org.
NASTT GLSLA
The North American Society for Trenchless Technology Great Lakes, St. Lawrence & Atlantic Chapter (GLSLA) welcomed a new Board of Directors at the AGM in October 2022. The new Board, headed by Chair David Crowder, Vice-Chair Marya Jetten, Treasurer Patrick Moskwa and Secretary Mike Near, have set ambitious targets for 2023 and beyond. Bill Garibaldi will lead education initiatives, including a new full-day CIPP seminar to be held in Spring 2023 in the GTA and a NASTT Training Course in Atlantic Canada in Fall 2023. Bruce Yao is focused on magazine production, aiming to bring new and exciting content to the GLSLA annual magazine. Nicholas Gan is leading a new student engagement initiative which will see GLSLA NASTT outreach to universities to form new partnerships for promoting trenchless technology awareness and generating interest in student participation in No-Dig North and other GLSLA events. Ashley Rammeloo has taken on the role of Vice-Chair for No-Dig North 2023 in Edmonton and will continue the role as Chair for 2024 in Niagara. If you are interested in supporting any of the above goals by volunteering your time on a committee, please reach out. GLSLA Board of Directors would like to thank Gerald Bauer and Derek Potvin for each of their 20-years of service to the GLSLA Board. For more information, visit glsla.ca.
NASTT NW
Hi everyone from the NASTT Northwest Chapter, host chapter of the 2023 No-Dig North Show. We are in planning stages of the show and are looking for volunteers to help make this the best No-Dig North Show yet. If you are interested in volunteering, please reach out to Chris Lamont (Planning Committee, lamontc@ae.ca) or Craig Pass (Technical Program Committee, passc@ae.ca). We'd love to have you aboard. Calls for nominations for the Board of Directors elections are right around the corner, please watch your e-mails from NASTT if you would like to nominate yourself of someone else for consideration for the upcoming 2023 election. Also watch your e-mails from NASTT for the technical luncheon schedule for events happening in Calgary and Edmonton throughout 2023. For more information, visit nastt-nw.com.
OWWA
Join Ontario Water Works Association (OWWA) as we co-host AWWA's Annual Conference & Exposition (ACE23) June 11-14 in Toronto. ACE is the premier event where the water community comes together to learn, connect, and be inspired to solve global water challenges. ACE23 is the place where water professionals from around the world gather to discuss the most current industry topics, innovations, issues, and trends to help solve immediate and future water challenges. The Professional Program will highlight numerous Canadian projects and perspectives. Find more information and register today at awwa.org/ace. For more information about the OWWA, visit owwa.org.
UESI Canada
The ASCE Utility Engineering & Surveying Institute (UESI) is a valuable resource for professionals working in the utility, pipeline engineering, and surveying and geomatics industries. Members have the opportunity to connect with their peers, play a role in shaping the future of the industry, and participate in technical activities, conferences, and the development of internationally recognized standards. UESI has East and West chapters in Canada. If you are interested in learning more about UESI Canada and its upcoming events, visit uesicanada.org.
EDITOR'S NOTE: Association Updates is a special section in each issue of Trenchless Technology Canada that offers those associations affiliated with trenchless construction projects an opportunity to update the public on recent association activities. This is a space to share information on new members, research opportunities, events, etc. There is no charge to have information included. Email Mike Kezdi, managing editor, at mkezdi@benjaminmedia.com to have your information included in an upcoming issue. The next issue of Trenchless Technology Canada is slated for June 2023. Deadline for submissions is May 2.