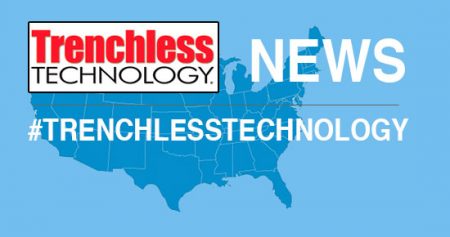 In March, Ritchie Bros. added Sam Wyant as its senior vice president of the Strategic Accounts group.
RELATED: Ritchie Bros.' Corporate Kids Challenge raises $549,000 for KidSport BC
Ritchie Bros.' Strategic Accounts
team provides asset management and disposition solutions for the company's largest national account customers. Ritchie Bros. offers a range of business solutions to best meet the needs of the customer, including unreserved public auctions, an online auction marketplace, private treaty sales, enterprise sales solutions and more.
"Sam is a hands-on leader with strong customer relationships and proven ability to manage complex projects," said Terry Dolan. "Throughout his career, Sam has led high-performing teams, focused on contractors, distribution and large national accounts in the construction, utility, mining, oil, and gas sectors. He will be a huge asset to our already strong Strategic Accounts team, adding to our ability to provide unmatched service to the largest companies in the equipment and trucking industries."
RELATED: Terry Dolan is New Ritchie Bros. President for U.S., Latin America
Since joining Ritchie Bros. in May 2015, Dolan, president for U.S. and Latin America businesses, has recognized the importance of building a strong strategic accounts group to serve its largest customers and has recently added a new leader to bolster the existing team.
With 22 years of experience in the equipment industry, Wyant previously worked for Caterpillar, CNH and Volvo Construction Equipment. Wyant's most recent role was global director of sales, marketing, and aftermarket for Terex Trucks, which Volvo Construction Equipment acquired in 2014.
"Over the last 20 plus years of my heavy equipment career, I've had great admiration for Ritchie Bros.' performance and its relationship with customers," said Wyant. "And now that I've joined the team, I see the expertise and professionalism first-hand. Everyone at Ritchie Bros. is driven to provide first-class service and innovative solutions that serve the needs of every equipment owner and manager."