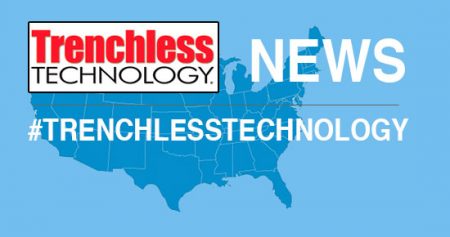 At the beginning of April, Roger Wahl joined TT-UK of Bedford as its managing director filling the void left by David Toms who retired in March.
Toms
formed TT-UK
in 1982 following a meeting with Paul Schmidt the German design engineer and founder of TRACTO–TECHNIK GmbH in Germany. Toms saw the potential for TRACTO-TECHNIK's technology in the UK market and with the conception of TT-UK came a large sales territory which included the UK, Ireland, South East Asia, South Africa, India, Malaysia, Middle East, Australia, New Zealand and other ex-Commonwealth countries.
RELATED: The ROLACO Group is TT-UK's New Sales Partner for Saudi Arabia
Since 1998 Australia and New Zealand have been part of TT-Asia Pacific's sales territory, where Toms' son now works after emigrating there with his family a few years ago. As well as his son Daniel, David's partner Linda worked for the company and retired after 28 years in October 2013, she finally persuaded David to join her in March this year.
"In total I have worked with David for the last 40 years and David's legacy is to leave a strong foundation for us to continue, everyone at TT-UK would like to wish David a very long and happy retirement," said Nigel Gardener, operations director for TT-UK. "We would all like to wish Roger Wahl the very best in his new role with the TT-UK team and we will give him all the support that we can in order to build on past successes as we head into the future."
For the last eight months, Wahl has worked as after sales manager at TRACTO-TECHNIK in Germany. Attending Derby University he gained an MBA and a B.Eng (Hons) in Manufacturing Engineering at Middlesex University. A consummate professional of the construction equipment world, Wahl has spent his working life in construction in one form or another.
His experience includes 12 years with JCB progressing through numerous managerial positions in various sales, service and marketing roles. Following JCB Roger worked for CNH Industrial in various after sales roles, including technical support manager responsible for Germany and Poland, parts sales manager for UK and ROI and CE after sales director EMEA.
"After working for TRACTO-TECHNIK in Germany, I am very pleased to have such an exciting opportunity within the TT group," Wahl said. "Having spent most of my working life in earth moving and compaction, the enormous potential for growth of trenchless technology has become increasingly interesting and I am looking forward to working with the TT-UK team in this new challenge."