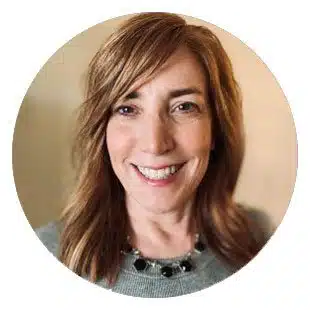 According to the American Clean Power Association's U.S. Offshore Wind Market Report, there's a rapidly growing pipeline of projects across 32 leases, totaling 51,377 MW of expected capacity (we're talking electricity to power 20 million homes). Consider the U.S. Energy Information Administration's projection that by 2050, renewable generation (mostly solar and wind) will supply 44 percent of U.S. electricity (up 21 percent from 2021).
I Googled these fun facts because I've been hearing a lot of talk about HDD and offshore wind farm projects, as well as other renewable energy projects. In this issue alone, Roly Acosta, president and CEO of JAG Companies, mentions that renewable energy has become one of Huxted's highest profile project areas, citing offshore wind as an especially strong area for the company. Later in the issue, James McIntyre, managing director with Melcar Group, shares details from their Vineyard Wind One project, the first commercial scale offshore wind farm in the United States.
Trenchless at Utility Expo
It's that time again for the biennial Utility Expo! The Trenchless Technology team has had a lot of fun at this show over the years. From tradeshow shenanigans like hosting a Traxxas RC racing competition in our booth in 2019 to checking out the latest trenchless solutions on the show floor to catching up with customers at various hospitality events. So, if you're going to the Utility Expo, be sure to stop by and see us at Booth N856. You'll want to also be sure to check out the trenchless exhibitors highlighted in our Utility Expo Show Preview on page 30.
The 2023 Horizontal Directional Drilling Guide
Every August the HDD Guide is delivered to select Trenchless Technology subscribers, polybagged with their copy of the magazine (or as an additional URL link for digital subscribers). The Guide is packed full of expert advice, up-to-date rig specs and vacuum excavator specs, product directories and more practical information for HDD project stakeholders.
Oh… and you might notice an advertisement for the 2024 HDD Rodeo in Kansas City! Yep, we're excited to be bringing this fun, industry-engaging event back to life. We'll be keeping you posted through our various channels as details become available.
Renew Your Subscription or Subscribe
If you haven't renewed your subscription in the last year, you'll want to do so now so you continue to stay connected to the industry! Here's the easiest way to renew your subscription or become a new subscriber to Trenchless Technology:
Go to trenchlesstechnology.com/subscribe and complete the online subscription form.
As always, the Trenchless Technology staff is here to serve you, our readers. Please feel free to reach out to me at kvannatten@benjaminmedia.com or 234-380-3030 if you have any topic suggestions or comments.
Until next month!
Publisher, Trenchless Technology