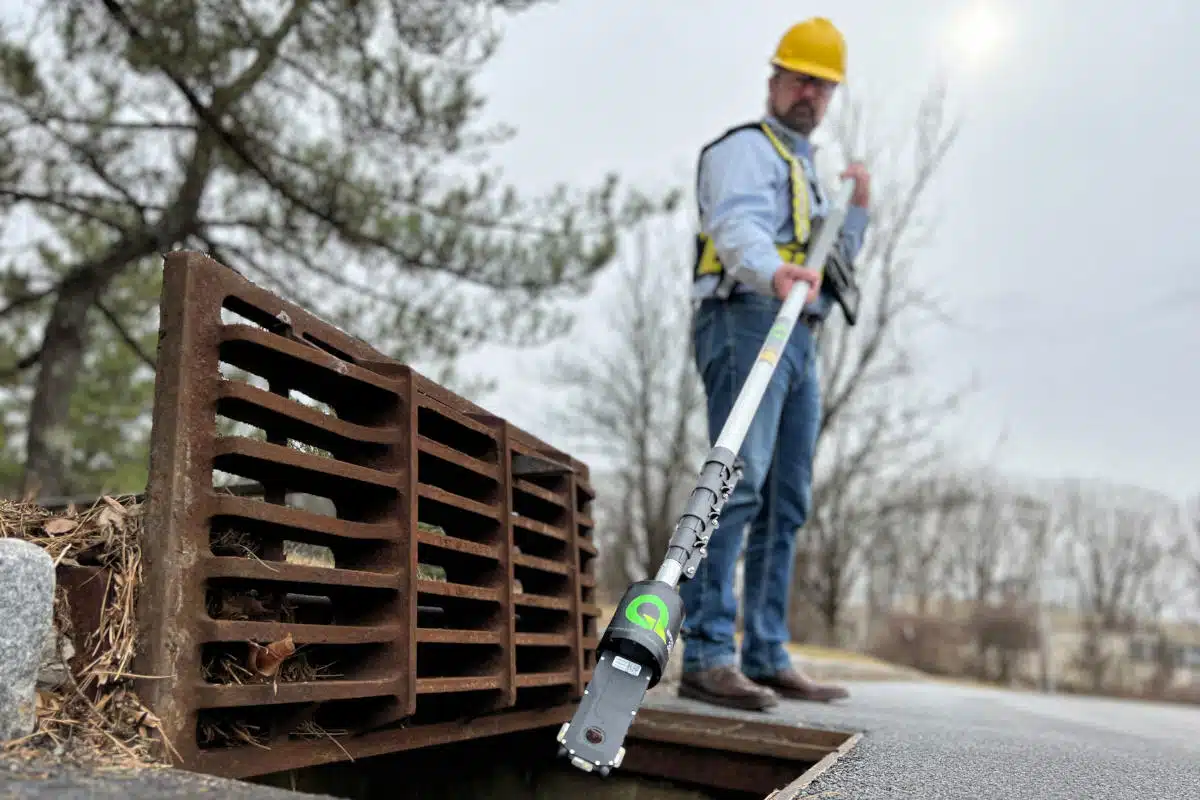 Envirosight has released the Quickview 360, an HD manhole inspection camera for collection system operators and contractors.
"Quickview 360 has significant time-saving implications for both camera crews and municipal decision-makers," said Allison Symonds, senior marketing communications manager at Envirosight. "A single operator can complete an entire manhole inspection every five minutes while results stream to the cloud for automated processing and report generation. This means managers can implement digital workflows and allocate time and resources more efficiently for maintenance or repairs."
The camera uses dual cameras and a rangefinder to capture visual and spatial data from manholes, and can complete a manhole scan in five minutes. The platform also supports cloud sharing of those results, as well as AI defect coding and 3D modeling through embedded WinCan software.
Quickview 360 harnesses both hardware and software technology to simplify inspection routines and help wastewater systems maintain EPA standards. Manholes are common sources of inflow and infiltration in collection systems, and ensuring asset integrity can help system operators lower treatment costs, prevent dangerous overflows, and ensure regulatory compliance.
Quickview 360 connects to WinCan sewer inspection software via a mobile app. In WinCan, data is securely stored behind two-factor authentication and organized for further processing. AI can be used to code inspection results, delivering actionable reports that can be reviewed, approved and sent directly to collaborators. Paired with Quickview 360, WinCan software can also generate a 3D model of the inspected manhole using point cloud technology.
SOURCE – Envirosight