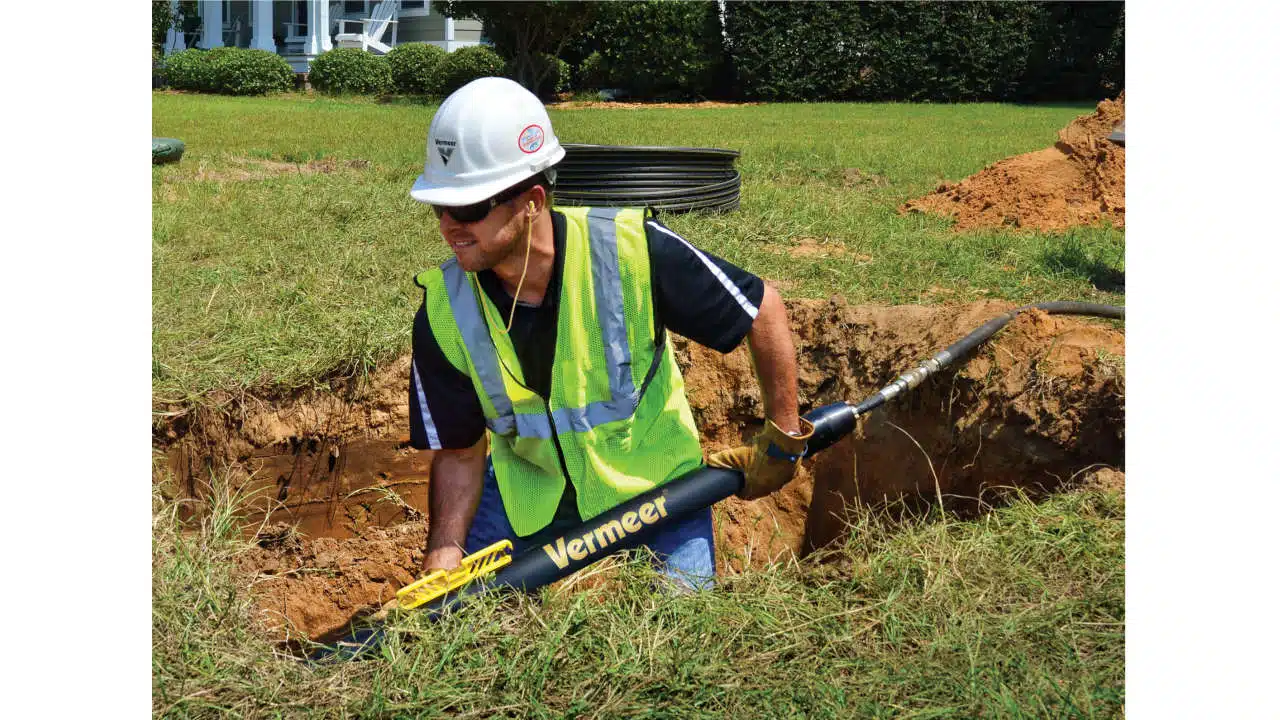 Sylmar, California-based Fibertel Communications specializes in fiber splicing, aerial and underground fiber optic installation, performing mainline stitch boring with pneumatic piercing tools. The company's president, Ben Preciado, initially started doing cable installation for cable TV in 1993. He transitioned to fiber-optic fusion splicing in 1995. In 2006, he decided to start his own company with a bucket truck, compressor and a Vermeer Hole Hammer piercing tool.
Fibertel Communications has contracted for Spectrum Communications, a broadband connectivity service, since 2006, when it was known as Time Warner cable.
"We cover four different zones for Spectrum," said Preciado. "We are one of their prime contractors."
About 35 percent of the business is maintenance-related, fixing damaged fiber. The company performs mainly mainline work in the Antelope Valley, the San Fernando Valley and Ventura County.
"We have good relations with most of the Spectrum managers, supervisors and coordinators in the area that we do work for, and we work on all types of projects from big to small." he said.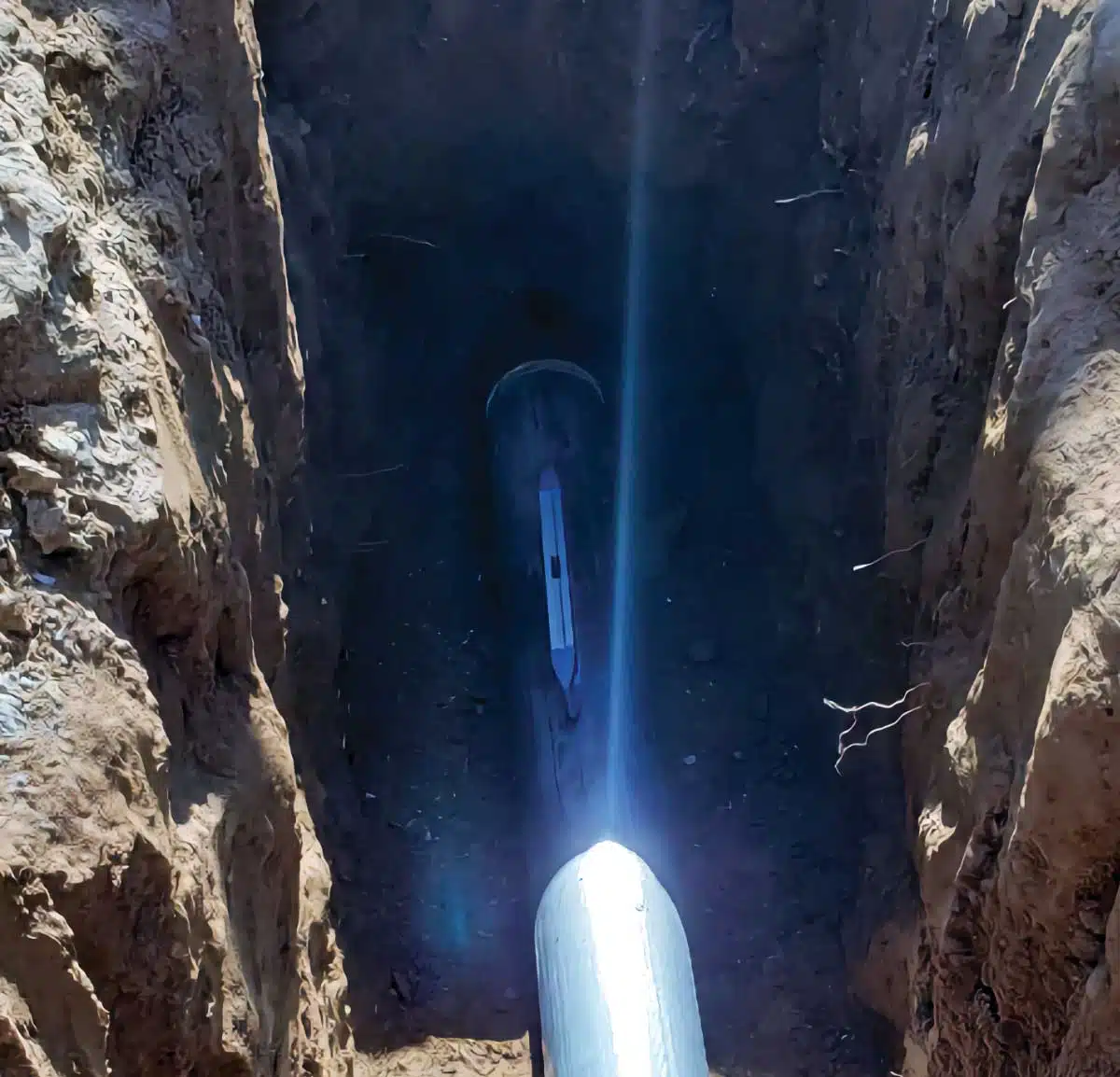 Stitch Boring Provides Advantages for Mainline Work
Even after years of operations, Fibertel Communications continues to use stitch boring for mainline work. Its crews use piercing tools to install conduit for TV cable and fiber. Preciado said there have been some changes in the bundle sizes since they started, though. "Customers started using 1.5-in. conduit but now prefer 3-in. conduit. So, we have a full array of Vermeer Hole Hammer pneumatic piercing tools sizes to accommodate whatever they need."
Stitch boring has proven effective in the often cramped and crowded spaces the company encounters, and they currently use Vermeer Hole Hammer quarter-turn pneumatic piercing tools.
"We do a lot of the stitch boring on the commercial side because of all the utilities involved," said Preciado. "As long as everything is marked, there is not much of a difference with the directional drilling. We use missiles to pull a 3-in conduit. We also have a 4.5-in. Vermeer piercing tool."
Stitch boring does offer a smaller footprint. "You show up with a compressor and a piercing tool, and that's pretty much it," explained Preciado. "You don't have to close anything down. You don't have to dig big holes for your drilling machine."
Directional Drill Expands Capabilities
With that said, Fibertel Communications did recently add a Vermeer D23x30 S3 horizontal directional drill (HDD) to its fleet. "There are times where drilling is more efficient than stitch boring," explained Preciado. "For a long time, we subcontracted that work out to others. But this summer, we added an HDD crew of our own so we could better manage our day-to-day operations."
Pairing the HDD with a Vermeer trailer vac for handling the mud means the company no longer has to rely on subcontractors to take on more projects; the company can also pursue longer runs.
Not Going Away from Pneumatic Piercing Tools
While the addition of a drill is an important investment in Fibertel Communications' future, Preciado says pneumatic piercing tools and stitch boring will remain a staple of his business. "There is a labor advantage to stitch boring. you only need two guys who don't mind digging," said Preciado. "In comparison, there are usually four to five people on a horizontal directional drilling crew."
Most of the time, the company runs three stitch-boring crews at a time, averaging 350 ft a day, with the conduit being 36 in. deep. While those crews are working in tight areas, the rig has proven an effective choice along street rights of way where the crews have more space and longer bores are required.
While labor intensive, stitch boring with piercing tools has helped Preciado grow his business and establish outstanding relationships with some of the biggest companies in the fiber industry. Now with the addition of the company's first drill, Fibertel Communications is even better equipped to meet the demands of its customers.
Aaron James is a product specialist with Vermeer MV Solutions.