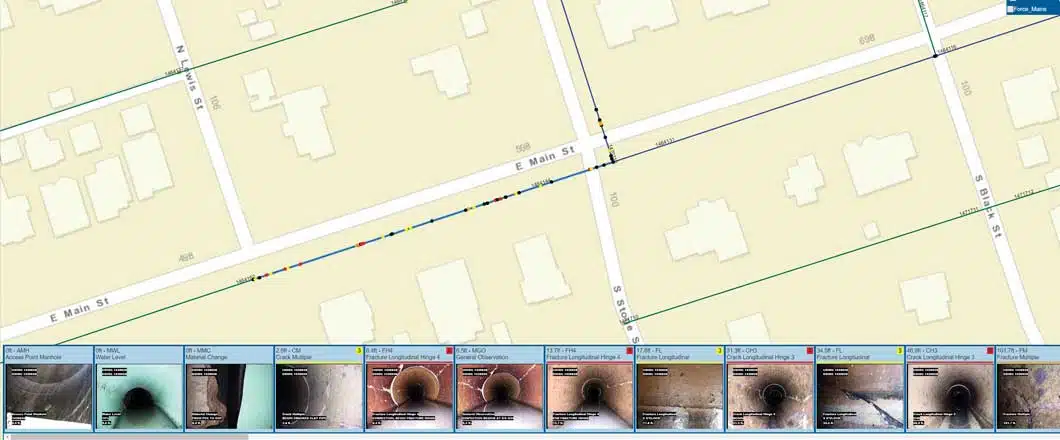 The 2020 COVID-19 pandemic caused the pipe inspection market, like other construction segments, to experience an anomaly of a year. As we enter the second half of 2021, the software used by cities and contractors to inspect underground infrastructure hasn't missed a beat.

Designated an "essential service" the trenchless industry plowed on through the pandemic, working when other industries were either forced to shut down or have limited operations while working from home. High-definition cameras, powered with high-quality inspection software continue to venture into the underground systems, collecting much needed data to keep our sewer and water systems up and running.
Software innovation pushed on, offering programs and features used by cities and contractors as up-to-date as possible. Much-talked about artificial intelligence (AI) has finally come to market by a number of companies such as WinCan, SewerAI and RapidView IBAK to name a few. We checked in with some leading inspection software developers to get some insight on how the market fared during the pandemic and how it's doing today. Optimism is definitely an attitude seen across the panel.

"Underground infrastructure is vital to civilized life and the inspection and maintenance of those assets had to continue," says Cori Criss, president of ITpipes, which since 2010 has provided users with field inspection data with comprehensive condition assessment software. "However, we noticed one major change in our industry — the need for people to access their data from anywhere on any device."
While many public works and agency staff pivoted to working from home, cloud servers and web-based applications became an important part of the inspection process. "The ability to not only access reports, but to be able to stream videos in real-time allowed engineers, planners and schedulers and others in these roles to still do their job, from anywhere," Criss says. "All of this was available prior to 2020 but the pandemic brought to light just how valuable an anytime, anywhere, any device platform could be for underground asset management."