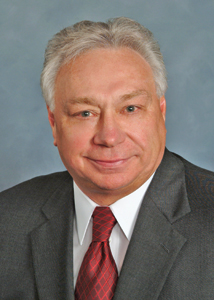 Even after more than 45 years of service, Bob Westphal keeps moving up the ranks at Brownsville, Wis.-based Michels Corp.
President Pat Michels recently promoted Westphal to senior vice president of construction operations, a role in which Westphal will work more closely with Pat Michels, executive vice president Brian Johnson, and the Michels family as a whole.
"Bob was one of my first bosses and I am proud to have worked both with and for Bob in over 30 of his 45 years," Pat Michels said. "His leadership, strong customer orientation, excellent communication skills and commitment to our core values will help us better plan and lead our business."
In his new role, Westphal will specifically help with strategic planning, process improvement, employee relations and problem resolution. Multiple operating divisions, including Michels Pipeline Construction, Michels Directional Crossings, Michels Canada and Michels Pipe Services, will be reporting to Westphal in his new position.
Michels Corp., a leading utility contractor in North America and ranked No. 45 on ENR's Top 400 Contractors list for 2010, offers construction, engineering and procuring services to keep pace with the growing demand in the energy, transportation, telecommunications and utility construction industries.