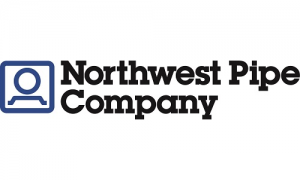 Northwest Pipe Co. has acquired Ameron Water Transmission Group, a major supplier of engineered welded steel pressure pipe as well as reinforced concrete pipe.
The transaction closed on July 27, 2018 and was funded with cash on hand.
In addition to expanding Northwest Pipe Co.'s footprint in a key water transmission pipe market, this acquisition also adds bar-wrapped concrete cylinder pipe, reinforced concrete pipe and T-Lock, a proprietary PVC lining for concrete pipe sewer applications, to the Company's product portfolio.
Headquartered in Rancho Cucamonga, California and formerly a part of National Oilwell Varco, Inc., Ameron has pipe operations in Tracy, California and San Luis Río Colorado, Mexico, as well as a protective lining facility in Brea, California. Ameron had approximately $57 million in net sales in 2017.
"The acquisition of Ameron is the next step in our multi-year transformation to grow our business into a pure-play water company, by building upon our strengths as an industry leader and consolidating two companies with proud histories in the water transmission business," said Scott Montross, president and CEO of Northwest Pipe Company. "The acquisition creates a larger, stronger company better positioned to meet existing customer needs with an expanded product offering and also better positions us to meet the increased demand we expect in our markets in the next few years."
Northwest Pipe Company is the country's leading producer of engineered welded steel pressure pipe products for the water transmission market and his headquartered in Vancouver, Washington.
SOURCE – Northwest Pipe Company