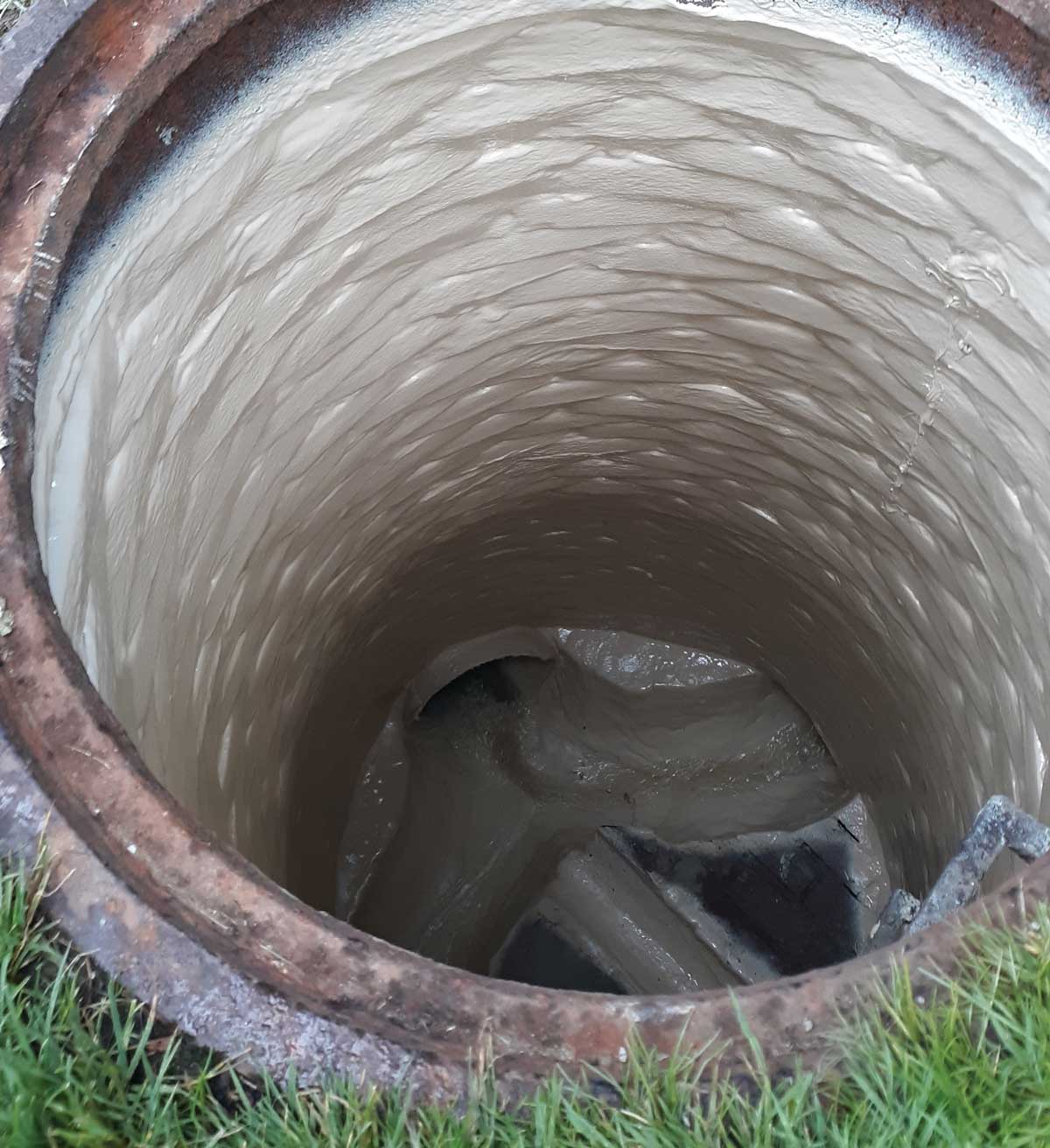 March 14, 2023 | This content is sponsored. Sponsored content is authorized by the client and does not necessarily reflect the views of Trenchless Technology magazine or Benjamin Media, Inc. View our privacy policy.
Sauereisen continues to innovate with materials and application methods for the municipal wastewater industry. Our materials prevent corrosion to potentially vulnerable concrete and steel infrastructure. In addition, Sauereisen products prohibit water inflow & infiltration, a prevalent problem in wastewater collection systems.
Since entering the wastewater market over thirty years ago, our credibility has grown steadily. Sauereisen is positioned to lead with economical, user-friendly coatings and linings technology. These incorporate organic polymers specifically formulated for the municipal wastewater environment.
Sauereisen's epoxy-based SewerGard® 210 family of products is designed to exhibit low permeability. This enhances corrosion resistance and extends the longevity of underground infrastructure such as manholes and lift stations. SewerGard is available in several variations to accommodate desired thickness and methods of application.
Established in 1899, Sauereisen delivers the credibility that can only be attained by a history of success. From collection systems to treatment plants, Sauereisen offers the technology and experience to generate confidence.
SAUEREISEN INC.
160 Gamma Drive, Pittsburgh, PA 15238-2989
Phone: 412.963.0303
e-mail: info@sauereisen.com
www.sauereisen.com