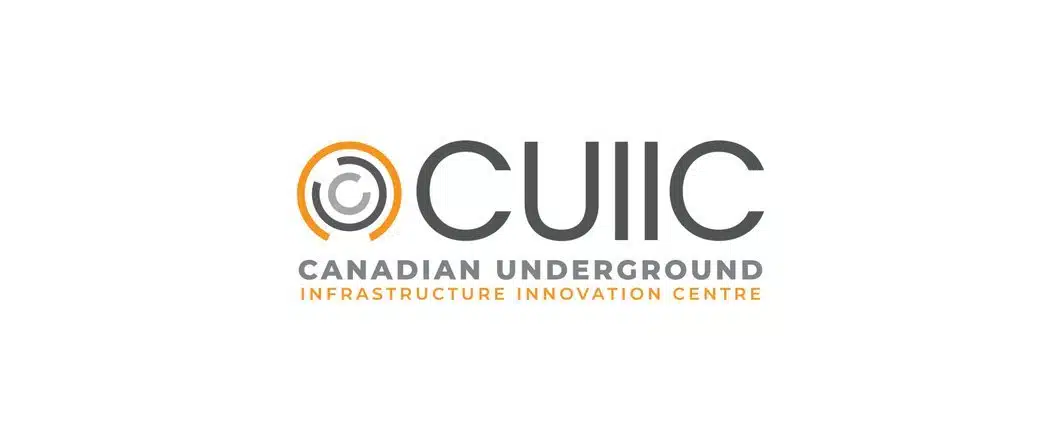 Over the past months, through the contributions of many individuals from different organizations, we have successfully launched the Canadian Underground Infrastructure Innovation Centre (CUIIC), a major cross-Canada initiative at the University of Alberta.
Together, we are building a community of professionals who share a common goal: to foster innovation and to provide cost-effective, sustainable solutions to the challenges involved in building, assessing, and rehabilitating underground infrastructure.
With close to 40 organizations from across Canada and the United States joining since May 2022, CUIIC is well on the way to having strong, diverse representation of the underground sector.
RELATED: Advancing Underground Infrastructure – CUIIC Launches at University of Alberta
Our members include (in no particular order) municipalities, utilities, engineering firms, consultants, contractors, manufacturers, suppliers and non-profit agencies. CUIIC members represent many diverse sectors related to underground infrastructure: water and wastewater, geotechnical engineering, telecommunications, pipe rehabilitation, trenchless pipe installation, testing and product validation, subsurface utility engineering (SUE) and more.
Each of our members brings a unique combination of expertise and perspective on the challenges associated with underground infrastructure. We are excited to have such a strong membership base and look forward to what can be accomplished as we collaborate, learn and grow.
Update on Activities
The Education and Outreach Committee has been busy planning for the launch of the CUIIC Webinar Series on Sept. 15, 2022. This will be a free bi-weekly webinar series focused on a wide range of topics related to underground infrastructure. Upcoming topics touch on machine learning in the underground sector, legal issues with underground construction, and difficult ground conditions, among others. The format for each webinar will be a short presentation, followed by a moderated question-and-answer period. We look forward to hosting many interesting sessions in this online format, which will facilitate ongoing participation from attendees and is accessible across Canada (and worldwide).
Watch for updates on LinkedIn, the CUIIC website, or subscribe to our newsletter to learn more about upcoming webinars. If you have a suggestion for a topic or are interested in moderating, please contact Alyscia Sutch at alyscia@ualberta.ca.
Researchers are at work on CUIIC's first research proposals, with a focus on interdisciplinary, collaborative projects that build sustainable solutions for underground infrastructure and involve researchers from multiple institutions. All CUIIC members are research partners with the University of Alberta.
If your organization is interested in providing additional in-kind contributions — for instance, providing subject matter experts for review/feedback or interacting with researchers, making project data available to researchers, providing samples/materials, etc. — please contact Lana Gutwin at gutwin@ualberta.ca for more information.
CUIIC will be at the No-Dig North Show in Toronto Oct. 17-19. We'll be in Booth #817 in the exhibit hall. We look forward to meeting many of you in person and putting names to faces!
To stay abreast of our activities, you can visit us at cuiic.ca or connect with us on social media by following us on LinkedIn at linkedin.com/company/cuiic, Facebook at @CUIIC.Canada, Twitter at
@CUIIC_Canada and Instagram at @CUICC_Canada.
Acknowledgments
While CUIIC is only just getting started, we would not be as far as we are without the participation of individuals who contributed time, money, ideas and expertise to make this initiative a reality. I would personally like to take this opportunity to thank the members of CUIIC's committees:
CUIIC Executive Committee – Caroline Amyot, Ben Campbell, Mark Knight, Jason Lueke and Alyscia Sutch
Education and Outreach Committee – Caroline Amyot, David Crowder, Tamer Elshimi, Bill Garibaldi, Blaine Hunt, Gabriel Jean, Mark Knight, Marvin Lopez, Jason Lueke, Bradley Marin, Carrie Murray, Alex Sandovski, Peter Srajer, Monique Tenszen and Ophir Wainer
Industry and Membership Committee – George Bontus, Ben Campbell, Bill Garibaldi, Otto Hedges, Kevin Jolly, Mark Knight, Rob Krzys, Mark Murphy and David O'Sullivan
The ongoing contributions of our committee members and the involvement of our member organizations make all this possible.
Alireza Bayat, Ph.D., P.Eng., is the director of CUIIC and a professor in the Department of Civil and Environmental Engineering at the University of Alberta and Natural Sciences and Engineering Research Council of Canada (NSERC) Associate Industrial Research Chair in Underground Trenchless Construction.