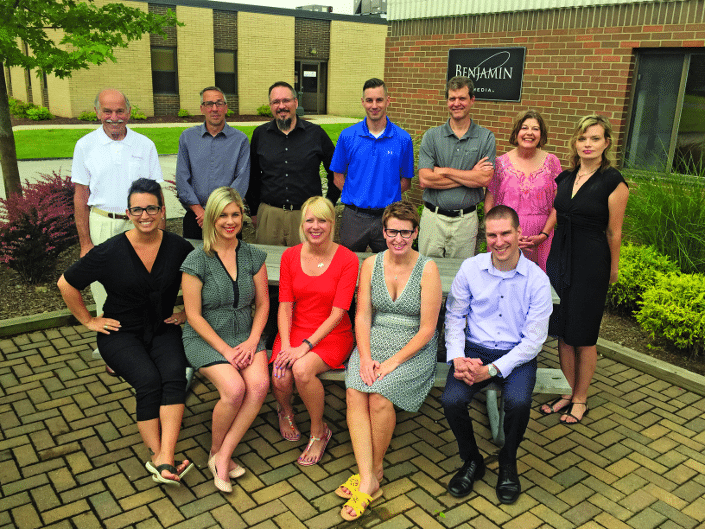 As we celebrate the 25th anniversary of
Trenchless Technology
, I wish to thank all of our readers and advertisers for their amazing support. Our first issue was in July 1992 and it has been a tremendous ride ever since.
As kind of a reflection, back in 1992 there were a couple significant North American events that put things a bit in perspective:
• Bill Clinton was elected president to his first term, beating George H.W. Bush
• The Soviet Union officially came to an end
• The NAFTA agreement was signed between the United States, Canada and Mexico
• Johnny Carson retired from the Tonight Show
Perhaps some people would add to that list of 1992 milestone events the launch of
Trenchless Technology
.
RELATED: Trenchless Technology Magazine Through the Years
I also wanted to acknowledge the people, who I would describe as my mentors, in the trenchless industry. There was initially Leo Barbera, the founder of American Augers and a dear colleague when I was with the company. I also became close with Ed Malzhan, the founder of The Charles Machine Works, as I worked closely with the Equipment Manufacturers Institute (predecessor to the Association of Equipment Manufacturers). Then there was Bob Affholder, who with Jerry Kalishman, founded Insituform Mid-America that evolved into Insituform Technologies and now Aegion. Also, Dick Melsheimer who followed his father who had founded Melfred Borzall.
Over the years, I have had much help in bringing
Trenchless Technology
to life. First, there was Richard Foster, my close friend and founder of GIE Media, who helped me publish our first issue. My son Rob, who is now president of our company
Benjamin Media Inc. (BMI)
, has been with me just about all of the 25 years. He has worked in nearly all aspects of the company, starting in audience development, conferences, sales, marketing and now senior management.
It's a fact that second generation business start-ups are really tough to continue to be successful, so I am pleased that we have gotten well-past that hurdle. Perhaps, we are into our third generation as Rob's daughter, Meghan is now with us working in the web and audience development areas. Also, my brother Dick was with me for many years focusing on audience development, conferences, and production/graphic design. Dick retired in 2007.
RELATED: 25 Years and Counting – Celebrating Trenchless Technology's Anniversary
We are a family business and very much a business about taking care of all of our families at BMI. In that respect, we certainly relate well to the construction industry as many of our readers are in the industry because of family.
We've also been fortunate to have wonderful and great people working on
Trenchless Technology
team. Kelly Dadich, director of marketing; Jim Rush, editor; and Sharon M. Bueno, managing editor, have all been with us for 20 years. It has given me great pleasure to see how they have grown in the industry and business world.
So, what does the future hold? In 1899, a fellow named Charles Duell was a commissioner of the U.S. Patent Office. He is the person who said, "Everything that can be invented has been invented."
RELATED: 25 Years Later: Trenchless Technology Magazine's Impact on the Industry
Well…….he sure was wrong as we well know. The trenchless industry is a great example. Literally, every month we are learning of a new trenchless innovation or application of something that has never been done before on a project. We will likewise continue to "invent" new ways to be part of your trenchless life. With our 38,000-print circulation and 15,000 monthly online interactions,
Trenchless Technology
is coming to you every day of the year. We have also launched other products/ideas related to utility construction to give us more foundation behind
Trenchless Technology
. And we have more to come, because "there is much more to invent." Thank you again for all of your support.
Sincerest regards,
Bernard P. Krzys
Publisher