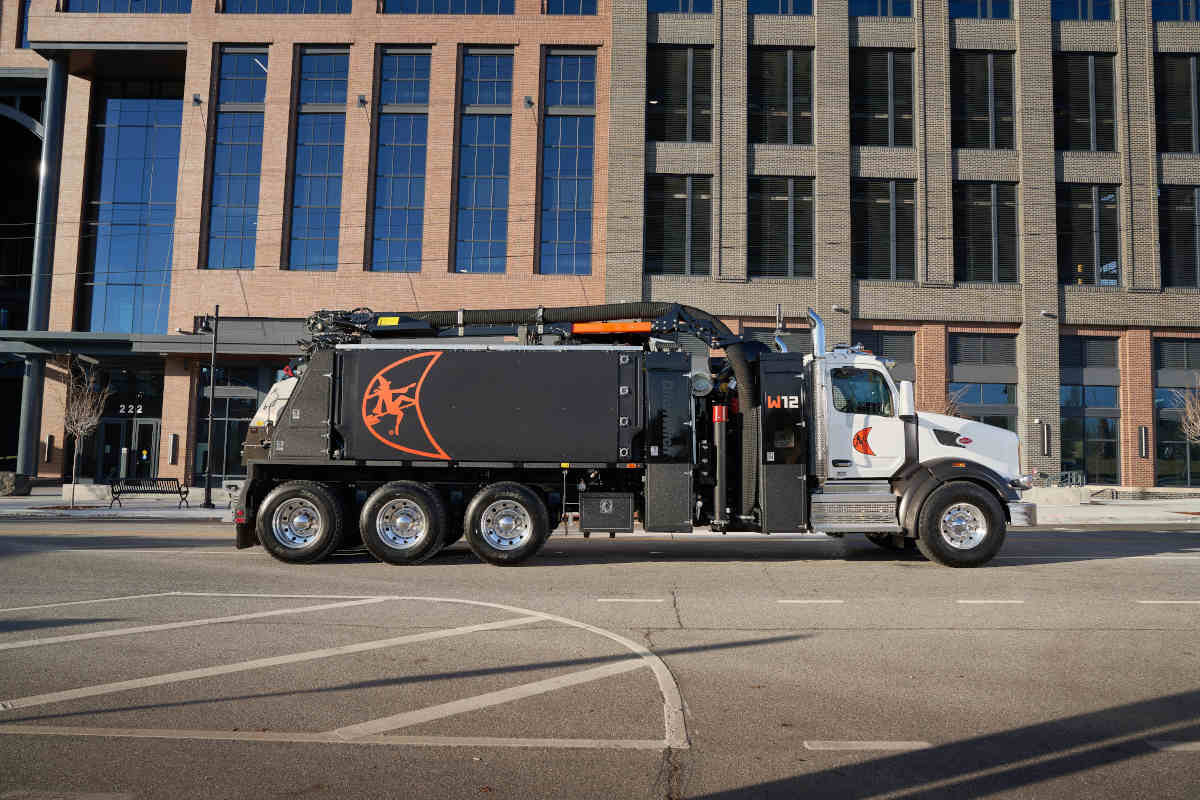 To enhance utility contractors' productivity while potholing or cleaning up spills and debris, Ditch Witch has introduced the W12 truck vac to its lineup. The first offering in Ditch Witch's new line of Warlock vacuum excavators, the W12 gives contractors a PTO-driven vacuum excavator that's backed by the service and support of the global Ditch Witch dealership network.
The W12 brings increased capacity, versatility and performance to jobsites with 1,200 gallons of fresh water and a 12-cubic-yard debris tank. With 5,000 cubic feet per minute (CFM) and a 27 in. Hg of vacuum power, coupled with the extensive storage capacity, crews can take on bigger jobs and maximize time of the jobsite, which will reduce time spent dumping debris.
The design and layout of the debris tank positioned between dual 600-gallon saddle tanks of fresh water creates a more stable truck, improving operator experience. For easier operator usability, a remote-control system controls the water system and boom, and can lift and lower the tank.
"We're building on 20 years of truck vac knowledge to bring excavation crews the innovative line of Warlock vacuum excavators," said Chris Thompson, vacuum excavation product manager at Ditch Witch. "The increased versatility and capacity of the W12 allows crews to improve productivity and decrease downtime on even the toughest jobsites. Operators get improved technology and optimized design with the same service and support that comes with purchasing any equipment in the Ditch Witch dealer network."
Operators can stay on the job longer with the 2,400-gallon tank capacity and powerful vacuum, eliminating the need to bring in another crew to service the drill. The W12's dual hose reels coupled with the ability to use both a hydro and air method enable crews to use one machine for a variety of excavation tasks, even in harsh environments. Together, the size and versatility of the W12 allows it to be used for slot trenching, HDD projects, potholing and more.
The W12 is the first truck vac released in the new Warlock series from Ditch Witch.
Learn more about the W12 here or contact a local Ditch Witch dealer.
SOURCE – Ditch Witch