Behrman Capital a private equity investment firm based in New York and San Francisco, has acquired Waterline Renewal Technologies Inc., a division of Triwater Holdings. Waterline Renewal Technologies companies include AP/M Permaform, LMK Technologies and Perma-Liner Industries.

Members of Waterline Renewal Technologies' senior management team invested in the transaction alongside Behrman. Financial terms of the transaction were not disclosed.
RELATED: Perma-Liner Industries Marks 20-Year Milestone

Based in Rosemont, Illinois, Waterline  Renewal Technologies is a leading provider of engineered products used in the trenchless rehabilitation of wastewater infrastructure for municipal, commercial, industrial, and residential applications. The company's patented line of products and technologies allows its customers to deliver long-lasting solutions that repair sewer systems and wastewater lines without the need for excavation or property damage, and prevent overflow created by excess inflow and infiltration of ground water into the wastewater system.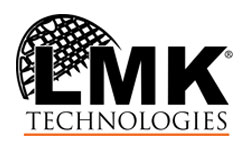 The company is organized and markets itself principally across three industry-leading brands: LMK Technologies, a provider of trenchless cured-in-place pipe (CIPP) products and technologies for municipal contractors; Perma-Liner, a provider of trenchless, CIPP products and technologies for plumbers and drain cleaners; and AP/M Permaform, a provider of spray-on coatings for manholes, large diameter pipe rehabilitation solutions and anti-bacterial agents for corrosion prevention.

RELATED: Triwater Holdings Invests in LMK Technologies, Perma-Liner
"Waterline is a leader in the growing wastewater solutions market with innovative pipe rehabilitation solutions. Through Waterline's best-in-class brands, multiple channels to market, and industry and technology know-how, the Company has consistently provided effective wastewater infrastructure solutions for its installer partners while delivering strong financial performance," said Grant G. Behrman, managing partner of Behrman Capital. "We look forward to collaborating with the management team to capitalize on a range of attractive growth initiatives, including select acquisitions and the expansion of Waterline's technology offerings."

The Waterline Renewal Technologies management team, headed by Matt Fishbune, president, will continue to lead the company under Behrman's ownership.
"We are excited to begin this new chapter for Waterline by joining forces with Behrman Capital. This new partnership will enable our company to draw on Behrman's deep experience in specialty manufacturing and distribution, as well as with government customers," Fishbune said. "We look forward to further expansion of our core technologies, enhancing our product offering, and scaling our business and geographical reach, which will create exciting new opportunities for our valued customers, suppliers, and our talented employees."

RELATED: More Than Manholes: AP/M Permaform Grows into Trenchless Solutions Provider

Based in New York City and San Francisco, Behrman Capital invests in management buyouts, leveraged buildups and recapitalizations of established growth businesses. The company's investments are focused in three industries: defense and aerospace, healthcare services, and specialty manufacturing and distribution. The firm has raised in excess of $3.0 billion since inception and is currently investing out of its sixth fund.

SOURCE – Behrman Capital